MasterCard Announces Deal with Samsung to Use Embedded Chips; Australian Bank First to Launch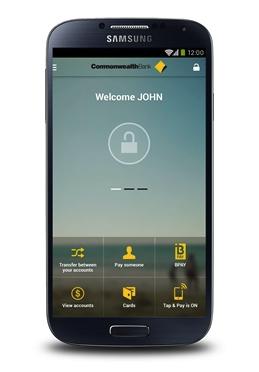 MasterCard Worldwide announced its anticipated agreement with Samsung Electronics to enable PayPass applications on embedded chips in Samsung NFC devices and, as expected, named Commonwealth Bank of Australia as the first bank to launch under the deal.
MasterCard said similar launches by banks were planned in Turkey, Russia and the Ukraine in the first quarter of 2014. Sources in Turkey said Garanti is probably the bank that will launch with MasterCard. Garanti is also reportedly working with Visa Europe to enable NFC payments on SIMs through mobile operator Turkcell.
The embedded chips would enable banks and other issuers to avoid working with mobile operators and putting their applications on the telcos' NFC SIM cards.
NFC Times first reported the planned deal between MasterCard and Samsung in May, though the actual deal is not believed to have been completed until recently, as NFC Times reported Tuesday.
The launch by Commonwealth Bank gives MasterCard bragging rights in beating Visa to launch a payments service on embedded chips in Samsung phones, despite the fact that Visa announced its partnership with Samsung last February to preload its Visa payWave applet on Samsung's embedded chips. PayPass is not believed to be preloaded in the Samsung phones.
A representative from Visa Europe had said last fall that the first service of a payWave application on embedded Samsung chips would launch at the end of 2013 in Asia. NFC Times had earlier reported that Visa was working with Westpac bank of Australia and also with one or more banks in Hong Kong.
UPDATE: Perhaps as a pre-emptive strike, Westpac, also one of Australia's big four banks, on Wednesday, a day before the Commonwealth Bank launch, issued its own announcement was the "first" to "unveil" contactless-mobile payments. It said it had plans to launch on embedded chips in Android phones with Visa. The launch would happen, however, early next year. A spokeswoman told NFC Times that Westpac was also working with MasterCard, though it's not clear whether that includes embedded chips. END UPDATE.
A major Chinese issuer, China Merchants Bank, announced late last month it had launched a mobile-payments service on embedded chips in the Samsung Galaxy S4, Galaxy Note 2 and Galaxy III. The service supports the contactless application, Quick Pass, of payment network China UnionPay.
But it's not clear how big the Merchants bank project is or whether Samsung has a similar deal with UnionPay as it has with Visa and MasterCard.
Commonwealth Bank's embedded NFC application will only be available on the Samsung Galaxy S4 for now, but other Samsung devices are expected, such as the Galaxy Note 3.
Commonwealth Bank launched the service as part of its new CommBank app. The app is available for Android and Windows Phone 8 devices and, next month, iOS devices.
Users without a Galaxy S4 can order a contactless sticker, called PayTag, for AUD$2.99 (US$2.70). As with the PayPass applet on the embedded chip, they could then make payments for up to AUD$100 by tapping.
Australia is considered a prime market for Samsung's embedded strategy for NFC phones and also for the payments schemes.
As NFC Times reported earlier, The country's largest telcos are offering reduced handset subsidies to subscribers, making it less attractive for consumers to buy from the telcos. And Australia has a high penetration of contactless point-of-sale terminals that could accept PayPass or payWave–more than 220,000 terminals. That's more than 20% of total POS terminals in the country.
In addition, take-up by Australian consumers is encouraging with dual-interface EMV cards. For example, MasterCard said recently that more than 30% of transactions in stores with MasterCard-branded cards for less than AUD$100 (US$90.37) are contactless. Purchases above AUD$100 require consumers to enter a PIN to complete the transaction.
print $links ?>