Future of Embedded Chips Uncertain, as Promise So Far Goes Unfulfilled for Samsung, Visa and MasterCard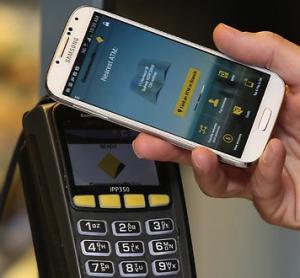 NFC Times Exclusive: Assuming Apple doesn't put embedded secure elements in its next iPhone as some are predicting, the future for the embedded chip technology for NFC phones is uncertain–beset by stalled projects, growing interest in host-card emulation and questionable continued support from Samsung.
Morgan Stanley analysts last week predicted Apple would adopt NFC and also believe the tech giant would put embedded secure elements in its iPhone 6 and next iPad. A few other sources told NFC Times earlier that they believe the same, predicting Apple will finally support NFC payments from established payment brands Visa, MasterCard, China UnionPay and others.
But this information and the Morgan Stanley report remains speculation, with no confirmation or convincing evidence made public yet.
Meanwhile, as NFC Times has reported, Samsung is not putting embedded secure elements in most of the units it ships of its new flagship phone, the Galaxy S5, a departure from its previous strategy to include the chips in its major devices, including the Galaxy S4, Galaxy S III, Galaxy Note 2 and most Note 3s.
Samsung has cut deals with both Visa and MasterCard to enable the chips for NFC payments, including preloading the Visa payWave applet on the chips.
But despite plans by two large Russian banks to launch NFC payments on embedded chips in coming months, the global partnerships between the big payments schemes and Samsung have so far yielded only two projects, both in Australia.
There is no indication that the banks planning the launches in Russia, which NFC Times has learned are Russian Standard Bank and Sberbank, intend large rollouts. And Sberbank, Russia's largest bank, appears more focused on host-card emulation now.
Embedded chips may have a better chance for closed-loop applications, including access control and transit ticketing, using such popular contactless technologies as Mifare, which does not support HCE.
Words:
2,500
Graphics:
Updated table: NFC embedded secure elements–payment projects launched and planned
Among Topics Covered:
Delays and possible abandonment of planned embedded chip projects by MasterCard and Visa
Impact of host-card emulation and the configuration in the Galaxy S5 on prospects going forward for the embedded secure element (eSE) and payments
Uncertain support going forward by Samsung and Visa and MasterCard for embedded secure elements
Speculation that Apple might support embedded secure elements and implications for technology
More possibilities exist for eSEs for access control and transit ticketing, which use closed-loop contactless technology that does not now support HCE
Plans by Russian Standard Bank to launch on embedded chips, though project is delayed, possibly in part because of global politics
Problems by Sberbank working with Samsung; bank's views on current approach to eSEs by Visa and MasterCard
Launch by Westpac Australia of payWave (and PayPass) on embedded chips but no announcement from Visa
Pressure from telcos on Samsung to pull back from promotion of embedded chips.
Google's withdrawal of support for eSEs and their uncertain future
Among companies and organizations mentioned:
Samsung Electronics
Visa
MasterCard Worldwide
Russian Standard Bank
Sberbank
Westpac
Commonwealth Bank
Garanti Bank
PrivatBank
NXP Semiconductors
Tinkoff Credit Systems
Apple
This is premium content from NFC Times.
© NFC Times and Forthwrite Media. NFC Times content is for individual use and cannot be copied or distributed without the express permission of the publisher.
print $links ?>