Apple Job Openings Add to Speculation it Will Support NFC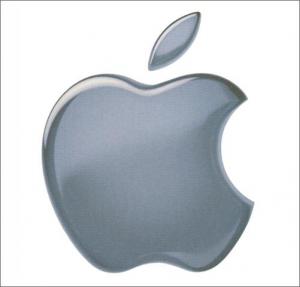 Apple has posted two new job openings on its site, adding fuel to rumors that the company is planning to incorporate NFC in its next iPhone and might support payments–though neither of the job postings mentions NFC by name.
One of the postings advertises an opening for a "manager of global payment platforms," though it's not clear whether this is a newly created position. And the new staffer would manage existing customer payment options that enable Apple's customers to purchase products at Apple's online store, on iTunes, and at its retail stores.
But the position, which reports to Apple's controller of global payment platforms, would also "explore new global payments initiatives and expansion." That includes researching global payment rules and regulations and also looking at "payment vehicles for new markets" and preparing a business case for them.
The other job opening is for an iPhone hardware test engineer, and among the nine items listed under "additional preferred experience" is being able to work with RF, or radio frequency, technology. The posting reportedly had earlier stated a preference for experience with RFID, which would have been a reference to contactless technology. But that reference was apparently changed to just RF. And the RF experience does not appear in the long list of actual requirements for the job.
Despite this, the postings will no doubt add to speculation among Apple watchers, as well as many in the NFC and larger payments industry, that Apple is ready to adopt NFC for its next iPhone, due out this summer, and possibly for its follow-up iPad–and could support contactless payments with the devices.
That speculation was stoked last week by an article by Bloomberg news service, which purports that Apple plans to enable NFC payments this year from the iPhone 5 and expected second version of the iPad, using its iTunes payment service. The article cites as its only source a technology consultant, Richard Doherty, director of U.S.-based consulting firm Envisioneering Group.
Doherty also said Apple has created a "prototype" payment terminal that it could sell at low cost or give away to small merchants. With iTunes, Apple has 100 million accounts with credit card or banking account information on file that it could use instead of open-loop bank payment, the article suggests.
The article is based largely on speculation, however, and Doherty in turn was citing as his sources unnamed "engineers who are working on hardware for the Apple project." But in follow-up articles in other publications, Doherty was quoted as saying that he'd talked to outside hardware markers working with Apple on accessories "in anticipation" of Apple rolling out NFC, or that he's talked to Asian equipment suppliers "bidding for inclusion in the next iPhone." This is not the same as citing engineers working for Apple itself.
While Apple appears likely to incorporate NFC technology in the iPhone 5, especially given past patent requests, any plans to introduce NFC-based payments using iTunes remain open to debate. Some observers also believe Google is gearing up to introduce NFC-based payments.
Others, however, believe that both Apple and Google are planning to offer NFC-based mobile wallets that would be open to various payment applications, including Visa- and MasterCard-branded bank payment accounts. Apple and Google instead would focus on using NFC to enhance the features and improve the user experience for a range of apps in their respective app stores, including location-based advertising, say the observers.
print $links ?>