Microsoft: Expects All Windows Phone 8 Device Makers to Support NFC
NICE, France – All handset makers planning to introduce Windows Phone 8 devices are expected to support NFC, said John Skovron, group program manager, Windows Phone engineering.
Skovron, speaking in a keynote Monday at the Mobile World Congress in Nice, France, predicted HTC would introduce NFC-enabled Windows Phone 8 devices Wednesday. That follows announcements earlier this month of Windows Phone 8 handsets supporting NFC by Nokia and Samsung Electronics. The first devices running Microsoft's new mobile operating system, including Nokia's Lumia 820 and 920, are expected on the market as early as next month.
"We've not required them to put NFC, but we've strongly encouraged all of our handset partners to do so. And I think they all did," said Skovron. "Depending on whether there is a secure element or not enabled on that particular device, we will operate differently in the user experience and operating system."
Not all of the Windows Phone handsets or Microsoft's planned mobile wallet will support a secure element. But if they do, they will only support SIM cards and the single-wire protocol standard, or SWP, Skovron told NFC Times.
He said Microsoft and mobile operator France Telecom-Orange in France hope to launch a "pilot" with Microsoft's mobile wallet on one or more Windows Phone 8 devices before the end of the year. The project would involve a French bank and retail loyalty applications on SIM cards issued by Orange.
A representative from Orange told NFC Times the project would be more than a pilot. It would likely involve either BNP Paribas or Crédit Mutuel, the two French banks that have already launched limited NFC services in a few French cities.
Samsung and HTC have both included embedded secure elements in their Android NFC phones, in addition to supporting SIM cards as secure elements. So it remains to be seen whether future versions of Windows Phone beyond WP8 will only support SWP-SIMs.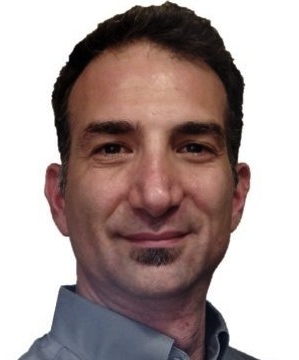 Microsoft, whose mobile operating system has only a 2% share of the market–far behind Android and Apple's iOS–is keen to cooperate with mobile operators so they will order more Windows Phone devices. Telcos, in general, favor the SIM card as the secure element in NFC phones because it helps them collect revenue from NFC service providers.
"My operating system for Windows Phone 8 is SWP and works with secure element-SIM," Skovron told NFC Times. "Microsoft will deliver a great consumer experience. We would build the shell, and we work with all operators."
Skovron, using a prototype Windows 8 Phone to demonstrate NFC and Microsoft's mobile wallet during his presentation Monday, noted that payment is not the chief NFC application the software giant is pushing.
Instead, he showed peer-to-peer applications that would enable users to share photos or open up a session between two phones to play games.
Skovron also opened up a Bluetooth connection quickly by tapping the phone to a speaker and showed tag reading applications, such as those that link to maps or other Web pages.
"Is there is huge amount of money in this?" he asked. "Maybe not for Microsoft; maybe not for your bank. But if you are thinking about getting the public interested and a lot of things that NFC can enable, I think there is a lot of opportunity."
He added all the NFC applications in peer-to-peer and tag-reading modes also could be developed for tablets and other devices running Microsoft's new PC operating system, Windows 8. So users could tap their phones and tablets together to share content, for example, or could tap these handheld devices on larger Windows devices.
"So it's not just a phone with 2% market share; it's Windows," he said. "There's common code. There are common APIs."
Skovron also showed features of the Microsoft wallet "hub" that do not involve NFC, such as enabling users to find deals and offers using geolocation and adding a payment card for online purchases by typing in the first six digits of the physical card to start the process.
The wallet then gives the user the option of downloading a mobile-payment or mobile-banking app if the bank has one available in the Windows Phone Store. Microsoft also could set up a "service area" for issuers, especially those without apps in the store, where issuers could provide information to customers.
Consumers also could apparently request their cards be provisioned over the air to their NFC SIM cards, an action that would be conducted by a trusted service manager.
But Skovron made it clear Microsoft isn't making a revenue play with its wallet, which apparently could be customized by telcos.
"I don't need to make money directly on the wallet," he said. "There are many ways to make money. Getting adoption going is the main thing."
Article comments