Microsoft Launches Windows Phone 8; NXP to Supply NFC Software Stack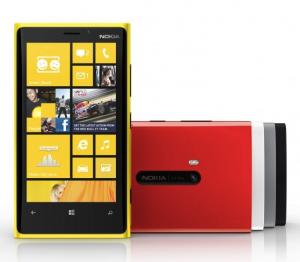 Microsoft officially launched its Windows Phone 8 operating system with built-in NFC support Monday, with the first phones supporting the platform shipping this week.
Microsoft noted that among the new features of Windows Phone 8, as already announced, is Microsoft's Wallet application, which will enable users to store debit, credit, loyalty and membership card information and to make NFC payments.
Nokia this week began shipping its new flagship phone supporting Windows Phone 8, the Lumia 920, along with the Lumia 820, in France and the UK. Nokia will ship the phones next month to the U.S. market, along with the Lumia 810 and 822–the latter exclusive to No. 1 U.S. carrier Verizon Wireless. All four Lumia phones support NFC.
Samsung Electronics and HTC are also planning to ship phones running the new operating system. Three large U.S. carriers, including Verizon and AT&T, will carry the high-end NFC-enabled HTC 8X starting next month.
Microsoft has said it expects all handset makers licensing Windows Phone 8 to support NFC. But not every Windows Phone 8 model will pack NFC chips.
Meanwhile, NXP Semiconductors announced Monday it is supplying the NFC software stack, or middleware, that runs on the Windows Phone 8 handsets to enable the functionality of the NFC chip.
The software stack works with NXP's PN544 NFC chip, which comes in each of the NFC-enabled Windows Phone 8 devices unveiled to date.
Adoption by Microsoft of NXP's NFC phone software was expected, since the Netherlands-based chip supplier had already disclosed that it was supplying NFC chips to Nokia, Samsung and HTC for their planned Windows Phone 8 devices.
Microsoft's decision to incorporate the NXP software in Windows Phone 8 will extend NXP's early dominance of the NFC chip market. Since Google incorporated NXP's software in its popular Android operating system in late 2010, every NFC-enabled Android phone–including all Samsung Galaxy S III phones–shipped to date uses an NFC chip from NXP.
Android is an open-source operating system and so is NXP's NFC stack. Windows Phone 8, on the other hand, is not open source, but Windows Phone 8 device makers should be able to accommodate NFC chips from other chip suppliers besides NXP. As with Android, it would require some additional development work, however.
NXP noted in its announcement Monday that with its NFC software and chips, users of Windows Phone 8 devices will be able to "tap a tag to check in at a restaurant, tap a smart poster to access links to a Web site or tap another NFC-enabled device to share content such as a picture or video.
"With a secure element, NFC also enables a virtual wallet with credit cards, loyalty cards and coupons for mobile transactions, plus solutions for mobile ticketing and access control."
Not all of the Windows Phone handsets or Microsoft's mobile wallet will support a secure element. But if they do, they will only support SIM cards and the single-wire protocol standard, or SWP, John Skovron, group program manager, Windows Phone engineering, told NFC Times, last month.
Microsoft, whose smartphone operating system has less than a 4% share of the market–far behind Android and Apple's iOS–is keen to cooperate with mobile operators so they will order more Windows Phone devices. Telcos, in general, favor the SIM card as the secure element in NFC phones because it helps them collect revenue from NFC service providers. Among telcos planning to use Windows Phone 8 devices for SIM-based NFC payment is France Telecom-Orange.
But Microsoft is playing up nonpayment NFC applications in its phones and also tablets and other PCs that run its sister operating system, Windows 8, which was released generally last week.
Users could tap their phones and tablets together to share content, for example, or could tap these handheld devices on larger Windows devices.