Orange France to Put Three New NFC Phones on Sale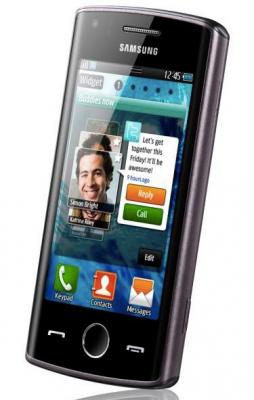 France Telecom-Orange will put three new NFC handsets on sale by July, including the previously announced Wave 578 from Samsung Electronics.

The other two models, a new 2G feature phone from LG Electronics, the T530; and a new version of the Samsung S5230, also a feature phone; will go on sale by early this summer along with the Wave 578.
In all, Orange France, which is the flagship mobile operator of the France Telecom Group, will have seven to 10 NFC models on sale by the end of the year, including one or more BlackBerrys from Research in Motion and another smartphone supporting Android, said Didier Durand, director of mobile contactless services for Orange France.
Orange, like a number of other mobile operators, especially in Europe, is insisting that the NFC phones they introduce support the single-wire protocol standard. This enables them to host secure applications on their SIM cards. Such NFC phones as Google's Nexus S and Nokia's C7 do not support SIM-based applications, at least not at present for the Nexus S.
Orange and France's other major operators are in the process of rolling out NFC phones at their shops, though they only have one real NFC model on sale so far, the Samsung S5230. The phone, which the telcos have used in their large multiplayer NFC pilot in the city of Nice, is known as the Player One in France. Few details were available about new features in Samsung's follow-up to the S5230.
But regardless of the additional NFC phones to be introduced this summer by Orange and other French operators, subscribers will have few places to use them. There are few payment, ticketing or other NFC services available. The telcos say they are trying to seed the market with phones in advance of services.
The Wave 578 carries the bada smartphone operating system from Samsung. Orange in February announced it would introduce the NFC version of the phone as part of its goal to equip half a million subscribers with NFC handsets by the end of the year, a goal it likely will not meet. Together, major French operators had pledged they would sell a combined 1 million NFC phones by the end of 2011.
The Wave 578 is a mid-tier touchscreen phone supporting such features as Wi-Fi, GPS, Bluetooth 3.0 and fast data rates. Orange earlier said it would be able to customize the device with its Orange Signature services, including Orange TV Player, Orange Maps, Orange Messenger and the Orange Application Shop.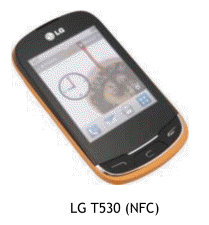 Orange will put the LG T530 on sale in July. While LG is expected to later introduce NFC-enabled smartphones, including those supporting Android, the T530 is its first commercial NFC model.
As NFC Times reported last month, LG announced the T530 NFC phone, along with two sister handsets not supporting NFC, with little fanfare in February. In April, the phone underwent RF testing to comply with U.S. Federal Communications Commission regulations.
But the T530, which runs Java-based software, is not necessarily destined for sale in the U.S. market. NFC Times reported it would probably be introduced by Orange in France, among other markets outside of North America.
A source at LG told NFC Times that the T530 would be used in an NFC ticketing trial planned this year in Santiago, Chile, involving the city's transport authority, Transantiago, and a mobile operator.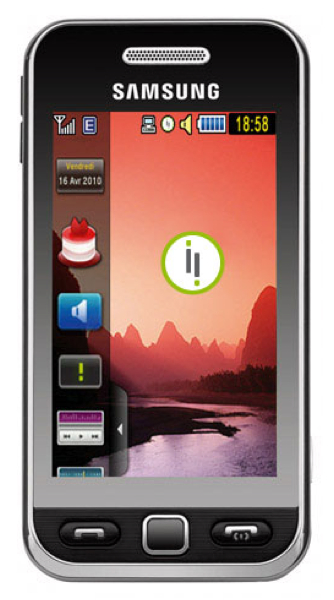 Durand, who spoke at the NFC Payment 2011 conference in London today, said he expected four more major French cities to hold precommercial launches of NFC services by the first part of 2012. That includes a pilot in Strasbourg, likely to launch in October of this year. Other cities Caen, Marseille and Rennes will follow with Nice-like pilot projects. And there are additional French cities officially planning to launch trials with multiple operators and service providers.
The French government has announced it will make up to €20 million (US$28.6 million) available to give French cities an assist in later rolling out of NFC services.
Durand said Orange intends to sell 1 million NFC phones by the end of 2012.
print $links ?>