French Telcos Eager to Put More NFC Phones on Sale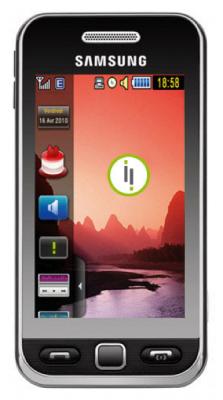 French mobile operators expect to have up to 10 NFC phone models on sale by the end of the year, but may have trouble meeting their goal of selling 1 million of the phones in 2011.

France Telecom-Orange, France's largest mobile operator, expects eight to 10 NFC phone models to be available to subscribers by the end of the year, said Didier Durand, director of mobile contactless services for Orange in France, speaking at the recent WIMA 2011 conference in Monaco.
That includes one or more BlackBerry models, at least one Android phone from LG Electronics, Samsung's Wave 578, and at least two 2G feature phones: a Java-based phone from LG and the follow-up to the Samsung S5230, Player One, he told NFC Times.
Orange, like the other French telcos, requires NFC phones that support the standard single-wire protocol connection between the NFC chip and SIM card, enabling secure NFC applications to be stored on SIMs, which the telco issues.
That may be why the list of phones Orange France is anticipating does not include Nokia's first Symbian NFC phone, the C7, which the handset maker earlier this month activated for NFC with a Symbian upgrade. The phone does not support applications on SIMs or any secure element, for that matter.
Nokia said it will support the single-wire protocol in future NFC phones, but it's not clear yet when the Finnish handset maker will introduce new Symbian-based models or any NFC phones based on the Windows Phone 7 platform it has adopted. A source, however, told NFC Times that one or more new Symbian phones are planned in coming months.
The Nexus S from Google has the hardware to support secure applications on its embedded chip and also on SIMs, though an upgrade is needed to the Android operating system to make use of either of these secure elements. The same is believed true for Samsung's Galaxy S II, which also is to carry NFC chips.
Laurent Jullien, director of contactless and payment services at France's Bouygues Telecom, France's third largest mobile operator, agreed that the telco likely would have a pool of about 10 NFC phones to choose from by the end of the year.
The French telcos are among the most aggressive worldwide in planning NFC rollouts. In February, Orange, Bouygues and No. 2 SFR, along with NRJ Mobile, a mobile virtual network operator, announced their intention to sell 1 million NFC phones among them by the end of the year. Orange had previously pledged to sell half a million of the phones itself.
But hitting that target will not be easy, especially given the seemingly languid pace most handset makers are taking in introducing their NFC phones.
"It depends on the ability of handset manufacturers to keep to their planning and integrate NFC in this planning," Durand told NFC Times.
As of the end of April, pretty much the only phone on the French market supporting the single-wire protocol was the Samsung S5230.
Research in Motion is expected to announce details of one or more of its planned NFC BlackBerry phones as early as next month. These are expected to support applications on both SIMs and embedded chips. The NFC version of the Galaxy S II was expected by mid-year, though South Korean mobile operator KT said it would introduce the phone supporting NFC applications on the SIM this month. It's not clear when an NFC version might be available in France.
No other Android NFC phone besides the Nexus S has been announced.
The Wave 578, a smartphone using Samsung's own bada operating system, is expected in shops in France around June, as is a follow-up to the Samsung S5230, code-named the Regent, said Durand. LG's Java-based NFC feature phone would arrive in July, he said. He did not know the name of the model.
It's not certain when the other NFC phones will be available for subscribers to buy.
"We want to see a lot of NFC phones for our customers," Anne Bouverot, executive vice president for mobile services at France Telecom-Orange group, told NFC Times, adding: "The question in when."
Even if the French telcos hit the million-phone mark, there will be few places for subscribers to use the devices this year.
The operators launched a precommercial NFC project in the French city of Nice last May. While similar projects have the backing of the French government, only two or three more cities will launch before the end of the year, including in Strasbourg and probably Caen.
The French mobile operators together sold about 3,000 NFC phones in Nice, and subscribers have activated only about 20% of those for NFC, confirmed French operators and service providers.
But trial organizers say that is not a disappointing figure, given that until November, the only major application available was transit ticketing. Florent Cetier, project manager at Veolia Transport, which runs the bus and tram network in Nice, said the transit operator was happy with the 20% take-up by riders carrying NFC phones. Only 40% of the population regularly uses mass transit in Nice, so the pool of potential NFC phone users is smaller than in many European cities. And only one NFC model has been available in shops in the city, the Samsung S5230.
"Twenty percent is a very good figure for transport," agreed Bouygues' Jullien.
The first bank added a payment service only around November. Two more banks launched their services earlier this year, enabling customers to tap their phones to pay at about 1,300 merchant locations that accept MasterCard PayPass or Visa payWave applications in Nice. Payment transaction volumes with the phones are still low.
The French telcos, however, have said that the point of the 1 million phone goal is to seed the market with NFC devices in anticipation of more services to come nationwide and to send a message to handset makers that demand is strong for phones supporting the single-wire protocol.
print $links ?>