Isis Contends Its Platform Will Be 'Open to All'
Seeking to fill the planned Isis mobile wallets with a number of services–and perhaps also to repel an expected line of attack from rivals Visa Inc. and MasterCard Worldwide–representatives of the Isis mobile operator joint venture are emphasizing that their platform will be "open."
The representatives of the venture, formed by mobile carriers Verizon, AT&T and T-Mobile USA, were running with that theme at the recent Mobile and Transit Payments Summit in Salt Lake City, Utah, put on by the Smart Card Alliance.
"Isis is enabling creation of a large-scale, open platform welcome and open to all," said Jim Stapleton, the new head of sales and account management for the joint venture, which is planning to introduce a mobile-payment brand using NFC phones. "I don't know all of the uses of the technology, but we're there to enable them to get their credentials on the consumers' handset and create broad utility for everyone in the process. Isis is open to all comers."
Stapleton said Isis would be open to any number of bank-card issuers and other service providers, as well as more mobile operators. And Stapleton, speaking in a keynote address at a conference attended by many transit agency officials, said the wallets could contain closed-loop fare-collection applications as well as bank-issued Isis-brand payment that could be used by riders to pay fares directly onboard buses and at subway gates.
But access to the Isis platform and the pool of 200 million-plus total subscribers the telcos could offer–at least in theory–to service providers would not come for free. Stapleton mentioned that business terms for the open platform are yet to be worked out. "Sounds like there will be a price to pay for any other players to participate in the Isis platform," noted one observer.
Barclaycard US, a small credit card issuer in the United States, is to be the first issuer of Isis-brand payment. The joint venture has also partnered with Discover Financial Services for its retail acceptance network.
The mobile operators face a daunting challenge to create a new payment system and take on the giant incumbents Visa and MasterCard. Both large card brands are also targeting contactless retail and transit payments from mobile phones, as well as contactless cards.
'Closed Payment Schemes Will Fail'
And if Visa and MasterCard's initial reaction to Isis when the mobile operators announced the joint venture last November is any guide, the big card networks will attempt to paint Isis as a closed payment scheme. And as James Anderson, head of mobile product development for MasterCard, speaking to NFC Times at the time put it, "closed payment schemes will fail."
Bill Gajda, head of mobile for Visa told NFC Times that the Isis venture threatens to create "consumer friction," because it wouldn't allow consumers to choose from a range of payment products, including the ones they've used on cards, and put them on their mobile phones.
"What we're telling issuers, operators and merchants is that we think it will take off the quickest if the consumer is allowed to take their existing cards and put them on an open mobile wallet," Gajda said at the time. "We don't know where they'll end up on this. (But) this Isis venture seems like a carve out that may end up creating more consumer friction."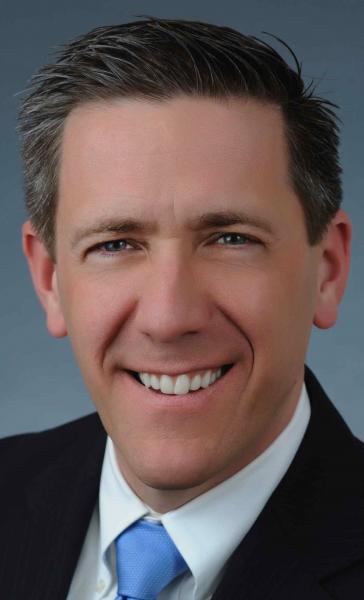 Stapleton, who joined Isis from AT&T, where he was executive director of business development, rejected the notion that Isis would create confusion or friction for consumers. Isis, he said, will be another choice not only for consumers, but also for issuers, which would simply have the responsibility of issuing new credentials to enable their customers to participate in Isis.
"The basic model is the secure element on the handset that will allow multiple credentials and enable multitenant, consumer-driven choice, not software-based that can be compromised," he said.
He added that carriers don't intend to pass on the costs to consumers for the Isis-capable mobile phones.
Getting Consumers to Use the Phone
Offering multiple services is important to get the consumer to use the new platform, said Stapleton. That view was echoed by Sarab Sokhey of Verizon, an advisor and lead consultant for Isis. He said during a separate panel discussion in Salt Lake City that Isis, along with promoters of other mobile-payment products, face the challenge of introducing payment on a device that consumers must bond with in an entirely new way.
"With the emergence of the Android, Google and Apple, the fear of technology is over; that won't be an impediment," said Sokhey. "The number one Achilles' heel in this, the hardest, is to get people to actually want to use this. The most critical function will be to make the user interface convenient and simple and able to deliver gratification."
That's a major reason to open the platform to application developers, issuers and merchants, they said. If Isis tries to simply replace a customer's traditional payment card, it fails.
"We don't think payment is the value proposition," Stapleton said. "We believe loyalty, advertising and couponing are opportunities that are necessary, because payments alone won't get you there."
Stapleton, who while still at AT&T helped manage the telco's integration with the Isis venture, said there is strong evidence that consumers are ready for a mobile-payment service like Isis. He cited research conducted for AT&T by consulting firm Oliver Wyman that found that 86% of consumers polled said they would be interested in the mobile-wallet concept.
When asked why, 68% said the m-wallets would provide convenience and ease of use for payments, and 59% said the wallets would enable them to carry less cash and fewer cards. Also, 52% responded that their phones could allow them to take advantage of mobile coupons and store discounts.
Stapleton, however, didn't say when or how the poll was taken or how many people responded.
Chasing Transit Revenue
Isis is also closely following plans by transit authorities in the United States to develop open-loop fare payment. Isis' research revealed that interest in mobile wallets grows with the potential frequency of use, a finding that suggests transit is a promising application. Some 58% of consumers surveyed said they'd be inclined to use an Isis mobile wallet for transit fare purchases, Stapleton said.
"Transit is a killer app for mobile wallets," he said, no doubt tailoring his remarks to the transit authority representatives in the audience. He noted that mass-transit ridership in the United States is at its highest in five decades, with an estimated 10.5 billion passenger trips recorded in 2008, citing figures from the American Public Transportation Association.
But transit agencies spend 5% to 15% of their revenue collecting fares, which equates to expenses of $515 million to $1.5 billion in 2008 for cards, processing, maintenance and other fare-collection costs.
Like MasterCard and Visa and big U.S. banks, it's clear Isis is after a piece of this outlay.
"The path is being paved for mobile payments on transit, and Isis would be available in an open-loop system," said Stapleton.
Getting Merchants Onboard
But while transit agencies are a promising new "merchant" category, Isis needs retailers to accept its planned payment brand. Stapleton has reportedly said that Isis has signed up some merchants, but he did not elaborate.
Recruiting merchants is vital because fewer than 2% of Discover's 7 million retail locations now accept contactless payment from cards or stickers.
"Merchants have to play or this doesn't come to life," Stapleton said.
Recalling earlier efforts by AT&T to gauge interest from merchants for a carrier-led mobile payment initiative, Stapleton said the critical mass simply wasn't there. Now, with three carriers involved and an acceptance network and issuer in place, merchants are getting what they said they would need to make a new m-payment service feasible, he said.
"They told us (at AT&T) that they can't have seven different POS acceptance devices," he said. "They said, 'go find some friends and come back.' "
Speculation is rife among payments industry observers that Isis will have to offer much lower merchant transaction fees, even with the cuts in interchange expected from new federal regulation, in order to recruit enough merchants to make Isis viable.
Interchange fees are likely to be a part of the discussion, but Stapleton told NFC Times at the Salt Lake City event that they are only a small part of the picture.
"For the merchant, the top line is developing a relationship with the consumer, and every merchant has different value considerations," he said.
print $links ?>