People on the Move: Early Isis Planner Bierbaum Departs Sprint; NFC Veterans from Citi, Orange Join C-SAM
NFC Times is Expanding Its Coverage
This story is a free sample of new premium content from NFC Times, the most authoritative source of news and analysis in the industry.
To view this sample story, click here:
Or download it as part of a free sample of the world's first global PDF newsletter devoted to the business of NFC and related topics:
NFC Times: The Intelligence Report
Become a subscriber to NFC Times to receive future issues of the newsletter and exclusive online news and analysis: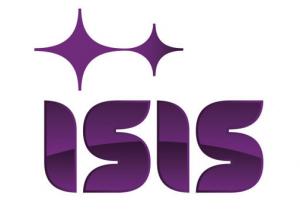 Chris Bierbaum, who played a role in early development of the U.S. telco joint venture that would become Isis, has left Sprint as head of mobile commerce to lead mobile initiatives globally for UK-based directories and Internet services company hibü.
Bierbaum told NFC Times that he served as COO of "Isis Mobile Commerce," which he indicated was an interim group formed by Sprint, along with Verizon Wireless, AT&T Mobility and T-Mobile USA, to lay the foundation for the Isis Mobile Wallet. Bierbaum said he helped to oversee 40 staffers and more than a $10 million early budget contributed by the four telcos. The budget has grown substantially since then.
As NFC Times earlier reported, Sprint was an early backer and a central organizer of the Isis venture, which is officially called JVL Ventures, but pulled out of the group in 2010.
Sprint's Kevin Zhu, along with help from Bierbaum, directed a key part of the venture's early product and technology development. Zhu left Sprint in 2010, following formation of the venture by Verizon, AT&T and T-Mobile. He is now senior vice president for product management and technology for U.S.-based mobile-wallet vendor and trusted service manager CorFire, part of SK C&C of South Korea.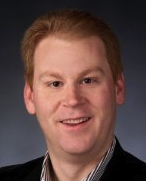 Chis Bierbaum
Sprint has planned to introduce its own NFC-enabled mobile wallet, called Touch and to open up NFC-based mobile-commerce applications on embedded chips in its NFC phones to third-party developers. But the launch of this program is long overdue. It's unclear that Bierbaum worked on the wallet before he left.
Meanwhile, U.S.-based mobile-wallet vendor C-SAM has continued to hire NFC industry veterans.
Kurt Weiss, a key figure in Citigroup's global mobile strategy, left Citi in June to manage banks and payment networks that could work with C-SAMs wallet platform using NFC or QR codes or other cloud payments, along with remote payments and ticketing, offers and location-based services.
While at Citi, Weiss, was involved–among other mobile initiatives—in the bank's two NFC trials in New York City, its roll out of contactless stickers and its commercial launch of a Citi-issued credit card supporting MasterCard PayPass in the Google Wallet in September of 2011. Dickson Chu, a managing director of global digital payments at the time, served as point man for Citi on the Google Wallet project, before leaving in December of 2011 to become senior vice president for merchant solutions at daily deal site LivingSocial. Chu is now an advisor to venture capital companies.
Along with Weiss, C-SAM also announced in July it had hired Conrad Sheehan, a former senior VP of payments at JPMorgan Chase, who founded mPayy in 2007, which tried to go around the major payment schemes to enable low-value transactions, including in transit fare collection. The system used NFC as an interface. Japan-based NTT Data has licensed mPayy technology. Sheehan will serve as general manager of strategic initiatives for C-SAM.

As NFC Times reported earlier, C-SAM also hired Vincent Barnaud, the long-serving contactless services head at Orange group. He began working for C-SAM in June.
Barnaud, who started his NFC work more than seven years ago at Orange, is serving as general manager for the European region for C-SAM, where the wallet vendor is hoping to expand operations
Barnaud, headed new business development for the Orange group's NFC and mobile-wallet initiatives, and played a role in preparing the telco for small commercial launches in the UK and Poland and rollouts expected this year in France and Spain. He has been a point man for Orange in dealing with service providers, device makers and other operators.
Barnaud served first under Mung Ki Woo, head of NFC and mobile money for Orange, who left the telco in January 2011 to join MasterCard Worldwide as group executive for mobile. Barnaud didn't get the nod to replace Woo, however, and Orange appointed Thierry Millet, then head of Orange Romania, who returned to France to lead mobile payment and contactless solutions for the Orange group.
Orange has run one of the pioneering NFC programs among mobile operators worldwide and has influenced standards and rules for SIM-based NFC services. It will lead the nationwide launch in its home market of France this year.
C-SAM had combined its position for general manager for the Americas and EMEA, both of which were held by Holger Kunkat, an NFC industry veteran from Philips Semiconductors, now NXP, and SCM Microsystems, companies where C-SAM CEO Felix Marx also worked.
Kunkat becomes vice president heading product management and marketing. Elizabeth Duke, who had headed sales for Asia-Pacific at C-SAM, is now the company's general manager for the Americas. Shubhrendu Khoche continues as GM for Asia-Pacific.
C-SAM has contracts for NFC-enabled wallets with the Isis joint venture in the U.S., Singapore-based telco StarHub, Norway-based mobile-commerce vendor TrustNordics, Australian debit scheme eftpos and likely the New Zealand joint venture formed by the three major telcos and payments processor Paymark. That is in addition to non-NFC wallet projects.
Most of C-SAM's NFC wallet contracts so far announced are with small organizations, except for Isis, which has hired an app developer to build its second-generation mobile wallet. C-SAM will continue to supply the back-end wallet platform.
print $links ?>