Isis Ends Plans to Launch Its Own Retail Payment Network
The Isis joint venture has confirmed it is abandoning plans to launch its own payment network and will instead work with Visa Inc., MasterCard Worldwide and other established payment brands for its NFC rollouts.

Head of marketing Jaymee Johnson told NFC Times that Isis, the joint venture formed by major U.S. carriers AT&T, Verizon Wireless and T-Mobile USA, will enable NFC-based mobile wallets from the telcos to store credit, debit or prepaid card accounts branded with the major established card networks, along with other mobile-commerce applications.
That confirmed reports earlier that Isis had pulled the plug on efforts to compete with Visa and MasterCard in establishing its own Isis brand at the retail point-of-sale. It had planned to enable subscribers to tap their phones to pay with an Isis contactless application stored in their NFC phones. Isis has a partnership with Discover Financial Services to build Isis on Discover's retail network.
But Johnson refused to characterize the change of plans as a defeat, calling it instead an "opportunity" to accelerate the rollout of NFC and other mobile-commerce services.
"It is not in any way a deceleration," he told NFC Times, taking issue with a Wall Street Journal article, which he said left a "completely false impression" that Isis was "dialing back" its project.
"It is an acceleration," he said. "We can go bigger and broader, with more breadth and faster," adding that mobile payment for Isis was always a means to an end.
"That end is really, in general, the widespread adoption of mobile commerce," he said.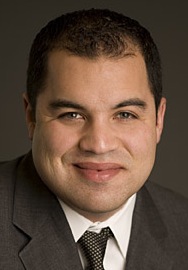 Isis last month announced it would open up to other payment networks, he noted. It had earlier said it would open its wallets to other banks and service providers. Besides Discover, the joint venture had announced an agreement with small issuer Barclaycard US to issue Isis-brand payment.
But most observers see the new strategy as a concession by Isis that it was in for a very tough slog in trying to establish a new payment scheme against giants Visa and MasterCard.
At the same time, the Isis telcos have gotten an unexpected challenge from Google, which is building its own NFC-based mobile-commerce network while working with established players, such as Citigroup and MasterCard.
And No. 3 U.S. mobile operator Sprint, which was originally part of the Isis group, last month confirmed plans to launch its own NFC-based mobile wallet and is inviting established players in.
Even though AT&T, Verizon and T-Mobile USA together offer a pool of more than 200 million subscribers, they found it rough going signing up merchants to accept their brand.
Since announcing the joint venture in November, Isis had yet to release names of any new issuers or, more importantly, to disclose any deals with major retail chains.
"The challenge, no matter what they do with this, whether it's a network or software, with a wallet, they have to get something together that is compelling for merchants," consultant Todd Ablowitz, president of U.S.-based Double Diamond Group, told NFC Times. But some merchants have told Ablowitz that what Isis was offering them was not compelling enough compared with the fees they would be charged.
Johnson said Isis' results in signing up merchants was not the "motivating factor," in ending plans for an Isis payment brand. "While it's true we did not announce any merchants, we were and are developing solid traction with them."
He declined to name any of the retail chains that had signed up, however.
Isis had planned to collect transaction fees from merchants. That is no longer expected to be a source of revenue for the telcos, though it's possible they could strike deals with banks and payment brands to take a small slice.
Johnson told NFC Times the Isis telcos plan to earn revenue by charging fees from banks and other service providers whose applications they host on the NFC phones. That would include revenue from renting space on mobile operators' SIM cards.
Isis and the telcos also will seek to charge fees from merchants for the delivery or redemption of coupons and customized offers to consumers, he said.
He said Isis has received strong interest from big U.S. banks and the largest card networks to participate, though he declined to name them. Citi is reported to be interested, among some other banks. Visa and MasterCard are also involved in talks.
Meanwhile, a battle is looming for the telcos with the likes of Google and NFC smartphone makers, which are expected to try to keep control of embedded secure chips in NFC phones. These chips, like SIM cards, can store payment and other secure applications.
"Handset distribution is through the carriers' channel, and they are going to have a definite point of view around secure element location and control," Johnson told NFC Times. "When the situation gets to that point, I'm not sure how much friction there will be."
Johnson said plans are still on for Isis' first NFC pilot in Salt Lake City, Utah, in the first half of 2012. NFC Times has reported Isis plans a second trial in Austin, Texas.
print $links ?>