Broadcom Sees Innovision Acquisition as 'Perfect Timing'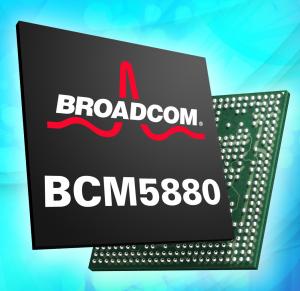 U.S.-based Broadcom, a maker of chips for smartphones and other consumer electronics, has finalized its acquisition of UK-based NFC company Innovision and will likely have a product announcement by early next year.
The chip maker, which reportedly supplies combined Bluetooth and Wi-Fi chips for Apple's iPad and similar wireless chips for the iPhone and other smartphones, is receiving demand from both handset makers and mobile carriers to incorporate Near Field Communication into its chips, Craig Ochikubo, vice president and general manager for Broadcom's wireless personal area networking unit, told NFC Times.
He declined to name any of the phone makers or mobile operators or to estimate when actual shipments of Broadcom chips incorporating NFC would begin, however.
But he noted that Broadcom counts as customers the top five handset makers and also the top ten PC or laptop makers. Some notebook computer makers have expressed interest in incorporating NFC in their devices, too, he added. Broadcom's wireless chips can also incorporate FM radio and GPS functionality in combinations with the other wireless technologies, such as Bluetooth.
Innovision has developed intellectual property for combining NFC with the other wireless technologies. The combo chips are usually found in high-end phones, such as smartphones, and Broadcom had been one of six major semiconductor suppliers Innovision had announced licensing and development deals with in 2009 and 2010.
Instead of continuing that arrangement, Broadcom decided to buy Innovision in a $47.5 million cash deal it announced in June.
"We really feel it's perfect timing right now, given increased interest from handset makers and carriers" and the maturity of the NFC market, Ochikubo told NFC Times.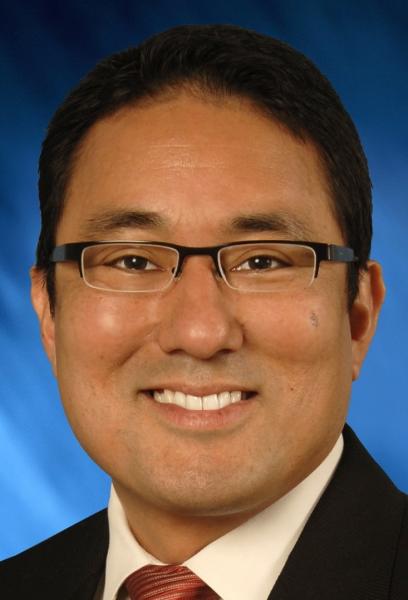 He said a product announcement of Broadcom combo chips incorporating NFC could happen as early as the end of this year. He declined, however, to be drawn into estimates of when shipments would begin. Former Innovision CEO David Wollen, who left the company last month, had claimed combo chips packing NFC would populate phones by 2012 or 2013 and would cost less than (U.S.) 50 cents apiece, a third or a quarter of the cost of standalone chips. Some estimates put the cost of standalone NFC chips much higher.
Ochikubo said the most common applications for Broadcom's chips incorporating NFC are likely to be contactless payment and simplified pairing of devices. For example, NFC could quickly open a Bluetooth or WiFi connection to transfer data. NFC can transfer small amounts of data by itself in peer-to-peer mode.
While mobile phones will be the biggest market for the Broadcom chips incorporating NFC, Ochikubo said he expects other device makers to buy them. Besides laptops, that includes digital TV set-top boxes and digital televisions, which also use Broadcom chips for wireless and wired communication.
Laptops might incorporate NFC for the Bluetooth pairing, or contactless readers built into the laptop could read corporate badges or even payment cards. A Broadcom chip, the BCM5880, in Dell's E-Series Latitude notebooks already supports at least partial NFC. It allows the notebooks, which are targeted at the enterprise market, to read contactless corporate badges, said Ochikubo. Dell began shipping the notebook model with the Broadcom chip in mid-2008, so the chip likely doesn't have Innovision IP.
NFC chips might even find their way into 3-D shutter glasses to easily pair them with the coming 3-D televisions, Ochikubo said.
According to iSuppli Corp.'s Teardown Analysis service, Broadcom supplied the combined WiFi and Bluetooth chips and standalone GPS chips for this year's iPhone 4. That's in addition to the combo Bluetooth and Wi-Fi chips for the iPad.
The company, which had revenue of just under $4.5 billion in 2009, also supplies wireless and wired chips for such devices as cable and DSL modems and network servers. And it has announced broad support with its wireless chips for increasingly popular smartphones based on Google's Android operating system. It would add NFC functionality to these wireless chips, as well.
Smartphones running Android are expected on the market by next year, along with BlackBerrys from Research in Motion, among others. They will carry standalone NFC chips from such suppliers as NXP Semiconductors and Inside Contactless. Standalone chips are expected to be used in feature phones, as well, with prices expected to drop.
It remains to be seen whether NFC will become a default feature in smartphones, but being able to incorporate the technology cheaply in such combo chips as Bluetooth and WiFi will help, observers say.
Broadcom isn't the only company with the IP to combine NFC with other wireless technologies. But other chip makers had been counting on Innovision to supply the IP. Broadcom must honor the contracts with the other five unidentified semiconductor suppliers that had signed licensing deals with Innovision.
Ochikubo indicated Broadcom would continue Innovision's NFC tag business, although it's unclear if a final decision has been made.
print $links ?>