Major Wireless Chip Supplier Broadcom Announces First NFC Chip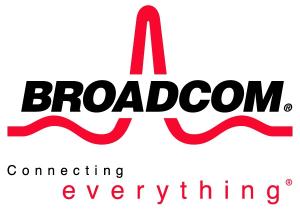 U.S.-based chip maker Broadcom, a top supplier of wireless chips to the smartphone industry, today is announcing its first NFC chip, shaking up an already crowded field of chip vendors.
As NFC Times reported Sept. 9, the Broadcom offer will be a standalone chip using 40-nanometer technology. Broadcom touts the chip as the smallest and most power-efficient on the market.
The chip, the BCM2079x, could be used for device pairing and content sharing between smartphones and other devices and also to support payment and ticketing.
Broadcom's announcement said the chip supports both a single-wire protocol connection–enabling applications on SIM cards–as well as interfaces for embedded secure chips. It also said the chip is the "only NFC controller to integrate transaction-based Application ID routing for simultaneous support of multiple secure elements within a single device."
That apparently would enable such applications as contactless credit cards or ticketing to run on more than one secure element in the same phone.
Broadcom was not immediately available for comment. Craig Ochikubo, vice president and general manager in Broadcom's wireless and personal area networks, was planning to announce the chip today at the large PT/Expo Comm telecom and IT show in Beijing.
Broadcom, the largest supplier of Bluetooth and WiFi chips to the smartphone industry, also touts the chip as easily linking up with its combo chips supporting Bluetooth, WiFi and FM radio in the same device. This could then enable quick pairing of devices to transfer data to other devices, for example, touching a smartphone to a tablet or television to transfer data.
"Broadcom is committed to making NFC as ubiquitous as Bluetooth and WiFi are today," Ochikubo said in a statement, adding that Broadcom's experience with Bluetooth and WiFi "influenced the architecture of these new chips to meet the performance required by OEMs (original equipment manufacturers), allowing them to more easily add NFC to their designs."
Broadcom was originally thought to be planning to introduce NFC first as part of a combo chip, combining NFC with such other wireless technologies as Bluetooth and WiFi.
The chip maker more than a year ago finalized its $47.5 million purchase of UK-based Innovision, which supplied Broadcom and other chip makers with intellectual property for incorporating NFC in combo wireless chips.
Combo chips, which also can variously include such wireless technologies as FM radio and GPS, are used in a variety of smartphones and the expectation is that smartphone makers will eventually order the chips supporting NFC, as well. The combo chips save both space and money compared with separate chips covering the different wireless technologies.
But as Ochikubo told NFC Times earlier, handset makers are looking for standalone NFC chips for the next 12 to 24 months.
They are expected to eventually order combo chips incorporating NFC. But in addition to the weak demand so far for the combo chips by handset makers, some observers believe the technology to combine NFC with other wireless technologies is not yet ready.
The Innovision acquisition also gave Broadcom an NFC-tag unit. The chip maker is no doubt using IP it acquired from Innovision in the standalone chip, said observers.
As NFC Times reported earlier, Mark Hung, research director for wireless at U.S.-based research and consulting firm Gartner, said that while Broadcom is late in entering the already congested market for standalone NFC chips, it has a couple of advantages. Its chip would be based on 40-nanometer architecture, much smaller than the designs other chip makers are working with at present, he told NFC Times. This would save space and power consumption in the phones, he said.
Also, in addition to smartphones, Broadcom supplies non-NFC chips for televisions, PCs, set-top boxes and peripherals, which could help it provide NFC for these devices, as well, Hung said.
Broadcom's standalone chip could roil an already crowded market. Such other major chip makers as Samsung Semiconductor, Texas Instruments, Renesas Electronics and STMicroelectronics have developed standalone NFC chips.
But they aren't shipping them in volume yet. The main rival for the Broadcom NFC chips, therefore, will be NXP Semiconductors, which owns by far the largest share of the budding market. NXP is either supplying NFC chips or has announced design wins for such handset makers as Nokia, Samsung, Sony-Ericsson, ZTE and Huawei. France-based Inside Secure is also shipping NFC chips in volume. NXP recently said it is working with 15 device makers on 70 phone models and 10 tablets in the pipeline.
NXP supplies its own embedded chips, stacked with its NFC chips, including those in Google's Nexus S Android phones.
It's not clear whether Broadcom is working with a particular supplier of embedded secure chips. Broadcom itself does not have the smart card chip technology to offer its own secure elements.
Broadcom's announcement didn't mention when the new NFC chip would be available for sampling and volume production, but Ochikubo earlier told NFC Times the company doesn't announce products long before it is ready to ship them. One report said the chips would be in devices launched by mid-2012.
"One of the big things for us is not to do (product) preannoucements that don't reflect the reality," he said.
print $links ?>