Australian Credit Union Launches First HCE Service in Asia Pacific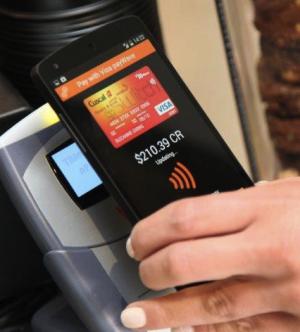 Australia's largest credit union, CUA, is the first financial institution in Asia-Pacific to commercially launch mobile payments using host-card emulation, announcing the move today in Australia.
As NFC Times reported in June, CUA is using a white-label HCE Android app from Australian payments-service provider Cuscal, supporting Visa payWave. Cuscal expects eight to 10 more HCE launches by credit unions and small mutual banks it serves in the next month.
"HCE is a much more attractive proposition than standing up a secure-element based solution," Adrian Lovney, general manager for product and service, told NFC Times, saying Cuscal had also evaluated use of secure elements. "The cost efficiencies (for HCE) are much clearer."
CUA CEO Chris Whitehead told NFC Times that he believes the more open architecture of HCE as compared with secure elements helped what he called his more "nimble" credit union to launch the technology first in the market, before any of Australia's handful of big banks.
"This market is dominated by four large banks, and if you're not one of those big four, then you're not playing defense, you're playing offense, and that means coming up with new things and kind of nipping at their heels a little bit," Whitehead said. "So I see this as part of our response."
The service will operate under a waiver from Visa, which only released detailed HCE specifications in late May, following early specs in February.
Words:
1,200
Among Topics Covered:
Launch of host-card emulation by Australia's largest credit union, CUA, using an HCE app from payments-service provider Cuscal.
Reasons CUA chose HCE over embedded chips launched by a couple of big banks in Australia
Views of CUA of the cost and convenience of HCE versus secure elements
Other HCE launches planned by Cuscal's smaller credit union and banking customers
Plans by at least one of the big four Australian banks to launch HCE.
Australia's contactless market characteristics
Some of the KitKat phone models expected to be used for the CUA HCE service
Use by Cuscal of one-time tokens for CUA's HCE service and for Cuscal's redi2PAY HCE app
Description of reasons for using tokens for HCE transactions
Sources Quoted:
Chris Whitehead, CEO, CUA
Adrian Lovney, general manager, product and service, Cuscal
Among companies and organizations mentioned:
CUA
Cuscal
Visa
Commonwealth Bank
MasterCard Worldwide
BBVA
This is premium content from NFC Times.
© NFC Times and Forthwrite Media. NFC Times content is for individual use and cannot be copied or distributed without the express permission of the publisher.
print $links ?>