Asia-Pacific Banks Gear Up for HCE; Likely Site of Some of the First Issuer-Led Launches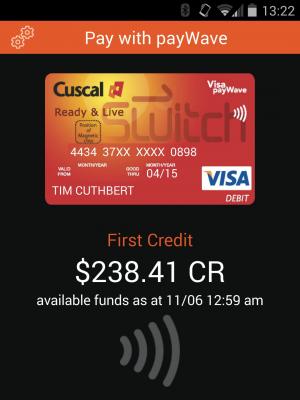 NFC Times Exclusive: Despite the interest in host-card emulation in North America and Europe grabbing the spotlight, there is a good chance that banks and other issuers in Asia-Pacific could generally commercialize the technology first, sources told NFC Times.
Banks and payments companies in Australia and New Zealand in particular have been working on the technology for months and are seeking first-mover advantage within their markets, said sources. Visa and MasterCard Worldwide are assisting the banks, with Visa said to be pushing the technology hard in some markets.
To date, the only HCE service commercially available is Google Wallet in the U.S., operating under a waiver from MasterCard, though the service is not being heavily promoted and is not supported directly by banks.
Meanwhile, Asia-Pacific could be the site of one of the first decisions by banking regulators on HCE, with Taiwan's Financial Supervisory Commission, or FSC, evaluating the technology, according to local reports Wednesday. It remains to be seen when the FSC, known as a strict regulator of new payment technologies, will render a decision.
If the commission gives its blessing to HCE, it could be a boost for the technology, which has continued to be called into question on security grounds for open-loop payments by many in the NFC ecosystem–though a number of these critics are telcos, trusted service managers and smart card vendors, which have a vested interest in the rollout of secure elements
Words:
1,600
Among Topics Covered:
Issuers in Australia and New Zealand gearing up for HCE
Australian payments service provider Cuscal's readiness to enable its credit union customers to launch HCE
Evaluation by Taiwan's banking regulator, the Financial Supervisory Commission, of HCE technology
Major Taiwanese banks developing HCE or expressing interest
Likelihood of banks in Taiwan to also use secure elements
HCE to compete with TSM platforms being developed by joint ventures in Taiwan
New global HCE specification releases from Visa and MasterCard
HCE vendors working in Australia and New Zealand
Prospects for HCE in China
Among companies and organizations mentioned:
Visa
MasterCard
Google
Commonwealth Bank
Westpac
National Australia Bank
ASB Bank
Cuscal
CUA
Financial Supervisory Commission
Chunghwa Telecom
Alliance Digital Technology Corp.
Taiwan Mobile Payment Co.
Cathay United Bank,
Taishin International Bank
E.Sun Commercial Bank
Chinatrust Commercial Bank
EasyCard Corp.
SimplyTapp
Bell ID
This is premium content from NFC Times.
© NFC Times and Forthwrite Media. NFC Times content is for individual use and cannot be copied or distributed without the express permission of the publisher.
print $links ?>