Bouygues Telecom
We're Updating Our Profiles Section
Stay tuned for all new and updated exclusive profiles on companies and organizations involved in the ecosystem.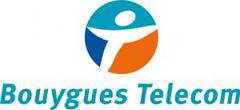 While Bouygues Telecom runs a distant third among mobile operators to its big rivals France Telecom-Orange and Vodafone-affiliated SFR, it punches well above its weight in NFC.
Bouygues held one of the first NFC trials in France in 2006 with Paris Métro operator RATP and has maintained a contactless m-commerce unit for years. It has exercised a key voice in setting rules and standards for France's well-developed infrastructure of committees seeking to lay the foundation for NFC rollouts.
Perhaps because of its smaller market share compared with Orange and SFR, Bouygues has been a strong backer of the so-called "coopetition" approach–that telcos, banks and other NFC ecosystem players in France set rules and standards for NFC service and move toward market launches together.
Indeed, Bouygues felt not a little bit of schadenfreude when Orange had to cancel its planned go-it-alone NFC project in the French city of Bordeaux in 2008. But Bouygues, itself, is not waiting only for NFC to be built into phones, and is investing in France-based Twinlinx, which produces stickers combining Bluetooth and NFC chips that subscribers can affix to their handsets. The stickers are designed to communicate with applications in the handset and also read NFC tags in smart posters. The telco hopes to launch the stickers by spring 2010, but only to read tags, not to be used to store secure applications.
Key figures:
Customer Base
2009

2008*

2007*

Subscribers
10
9.8
9.3
In millions, for Sept. 2009 and Dec. 2007 and 2008 *Informa

Financial Results
2008
2007
Change
Revenue
5,089
4,796
6.1%
EBITA
1,405
1,332
5.5%
In millions of euros
Major NFC and Contactless competitors: