UK: Merchant Acceptance Makes Strides, But No Breakthrough Yet
The rollout of contactless payment in the United Kingdom will soon enter its fourth year, yet the vast majority of cards are still being issued by just one bank, Barclays, and no large retail chain has widely deployed the technology.
That situation may be slowly starting to change, at least on the latter score. A recent surge in announcements the past couple of weeks indicates more British merchants are planning to take the contactless plunge, including the country's largest convenience store chain and its fifth largest grocer.
"With the latest rash of releases, contactless is getting more attention now," John Devlin, London-based principal analyst for smart cards and embedded security for ABI Research, told NFC Times. "There is a certain base of cards, although primarily from one bank. (And) what I found interesting from the latest announcements, the range of merchants are not just coffee and fast food."
Chief among the merchants announcing they would at least trial contactless payment is the Co-operative Food, which will launch a pilot next year at 100 of its grocery stores or supermarkets, leading to a possible rollout to the majority of its more than 2,500 stores nationwide in time for the 2012 Olympics in London. A sister chain, the Co-operative Pharmacy, the UK's third largest retail drugstore chain, said it would run a pilot early next year at 50 stores with hopes of expanding to more than 500 stores by March of 2011, then possibly the rest of the chain's 800 stores.
Perhaps more significant still is an announcement by Spar, which with 2,600 stores under its banner is the largest convenience store chain in the UK. It has already trialed contactless at four stores and will begin rolling out readers throughout the chain starting in August, said Roy Ford, retail IT controller for Spar UK, who is heading up the contactless deployment.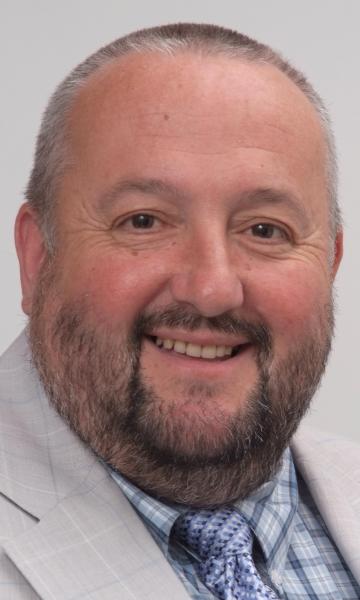 The readers will be integrated into the chain's point-of-sale terminal system in 1,600 stores, reducing extra steps for clerks, compared with standalone contactless terminals, he noted. The chain's other stores will also go contactless in a process that will take about 18 months, with readers installed at the same time the chain replaces terminals to comply with the PCI DSS standard for data security.
Most of the other UK chains accepting contactless have 200 outlets or less, with most of the reported 26,000 merchant locations accepting contactless having just one or a handful of shops.
Cutting Costs with Contactless
Spar's decision to roll out is also significant because it is not getting any subsidies for equipment like some other merchants have from the most important promoter of contactless in the UK, Barclays bank and its credit card issuing and acquiring arm Barclaycard.
Indeed, Spar is paying the roughly £700,000 (US$1.1 million) to roll out readers to its stores, among other costs. Yet it sees cost savings, not increased speed and convenience at the till, as the top reason for rolling out contactless payment.
"It's all strategy about how to have a minimum of cash in the business at the end of the day, thereby reducing the security issue," Ford told NFC Times. "If all my transactions that currently are (conventional) debit were to move to contactless (debit), then my return on investment is under 18 months."
Key to the cost savings are lower interchange fees the major card schemes, Visa Europe and MasterCard Worldwide, have quietly adopted for contactless debit transactions in the UK.
Visa has slashed its rate by half for contactless debit purchases between £2 (US$3.12) and £10, to a flat 4 pence (US 6.2 cents) per transaction. That is compared with a conventional EMV debit transaction with PIN of 8 pence. The Visa payWave debit rate is even less for transactions of £2 and below, though there is no break on interchange for contactless transactions between £10 and £15. The rates took effect in February. MasterCard's rate for Maestro debit is slightly lower than 4 pence. Rates for similar Debit MasterCard transactions are structured differently, but also are lower than conventional chip-and-PIN transactions.
Acquiring banks are expected to pass on the lower interchange rates to their merchants. So thanks to the lower interchange, Ford said Spar will pay about 40% less for contactless debit transactions compared with conventional debit card transactions. That savings looms even larger since, with the recession, more and more Spar customers in the UK have been using debit instead of credit when they pay with cards, he said. Debit now makes up 65% of card transactions, whereas it used to be at parity with credit.
Cheaper Than Cash
The lower fees also make contactless debit cheaper than cash, which costs Spar between 1.5% and 2% of the cash the chain handles. By comparison, the merchant fees on an average £7.50 debit card transaction would run just half a percent, he said.
Ford said he's been able to negotiate an even more favorable merchant transaction fee than smaller merchants would get. He declined to disclose those rates, citing a confidentiality agreement with the chain's acquiring bank, the Royal Bank of Scotland.
Visa and MasterCard did not drop interchange for contactless credit in the UK. Still, the lower rates on contactless debit seem to belie one of the main arguments that some big merchants and retail-lobbying group, the British Retail Consortium, have used to reject calls to deploy contactless terminals.
The consortium in June released results of its annual Cost and Collection survey that estimated charges for merchants to accept debit cards are four times the average cost of a cash transaction, which the group placed at 2.1 pence. "Retailers are seriously concerned that banks plan to make the higher debit-card charging regime the norm for the emerging contactless and mobile phone payment methods," stated the group in the June press release. "If that happens, retailers would face huge increases in their costs as these new ways of paying replace cash."
A consortium spokesman, when asked by NFC Times, did not seem to know about the lower interchange fees for contactless, which the group did not mention in its press release.
"The cost for using the card should reflect the actual cost involved. If it does, that's a step in the right direction," the spokesman told NFC Times.
Visa and MasterCard are in no hurry to publicize the lower fees for contactless, say observers.
"Obviously, they don't want to announce it too much, otherwise the merchants will be crying out for reduced interchange for contact transactions," consultant Waqar Qureshi, who served as London-based head of EMV migration for Visa International until late 2004, told NFC Times.
One or both card schemes offer lower interchange for contactless only in selected markets, such as the UK and Italy.
Waiting for More Cards
Faster checkout is another reason some of the merchants are moving, especially Spar and other quick-serve merchants. But besides lower fees they also want to see more contactless cards in the pockets of consumers.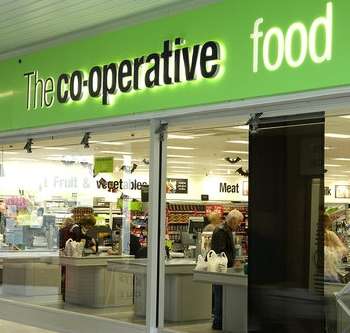 A spokesman for the Co-operative Food told NFC Times that how quickly the supermarket chain rolls out contactless "will depend on the number of contactless cards in circulation."
And as for now, the chain only has committed to a 100-store pilot. Spar's Ford also acknowledged the chain is taking a gamble that there will be substantially more cards on the market by the time the retailer finishes its deployment of terminals in 18 months. "The onus is on the bank to get out there and get the cards out; the cards aren't there (yet)," he said.
Besides Barclaycard and its parent Barclays, however, few British banks have shown an interest in rolling out cards, especially after the financial crisis hit in late 2008. About the only other banks that have issued a significant number of cards are HBOS, now part of the Lloyds Banking Group, which issued about 650,000 contactless debit cards under its Halifax brand, and the Royal Bank of Scotland, or RBS, which has issued perhaps a few hundred thousand cards, as well.
In addition, RBS' NatWest bank unit is dropping out of its partnership with mobile operator Telefónica O2. The telco and bank launched a pair of noncontactless prepaid O2 Money cards in August of 2009 and were seen as preparing to work together on NFC mobile payment in the UK. That would have competed with the planned NFC launch by Barclaycard and telco France Telecom-Orange UK. NatWest, now mostly government owned along with its parent following the financial crisis, wants to focus on "core banking activities."
O2 is looking for a new banking partner, while Barclaycard and Orange continue to lay the groundwork for an NFC commercial launch they hope will happen before the end of the year.
Barclays and Barclaycard have carried the UK's contactless card rollout on their shoulders, issuing nearly all the cards and terminals in the country to date.
Since leading the launch of contactless payment in the UK in September 2007 with the Barclaycard dual-application OnePulse card, which also enabled cardholder to pay fares on London buses and Underground trains, the bank has issued nearly all of the more than 8 million contactless debit and credit cards on the market. That is expected to grow to 12 million combined debit and credit cards by the end of 2010 from the bank. That's about the same number of total contactless cards, 12 million, that Visa Europe has projected would be on issue from all banks in the UK by the end of 2010.
Awareness Problem
"Twelve million is a big number, (but) that's still only 8% of UK card market," Gilles Ubaghs, an analyst in the cards and payments unit for UK-based research firm Datamonitor, told NFC Times. He added that the lack of buy-in from most major British banks is not the only problem besetting contactless backers.
"I think really the biggest factor holding back the UK is lack of consumer understanding of contactless," he said.
That is notwithstanding a large advertising budget Barclaycard has maintained to promote contactless, including peak-time television commercials that cost £2 million to £3 million for the airtime and ads.
"Despite ads getting heavy rotation, 33% of consumers have no idea what a contactless card is," said Ubaghs, citing results from a Datamonitor survey of just over 1,000 British consumers the firm conducted in June.
On the other hand, nearly 38% of respondents said that while they don't have a card, they'd be interested in getting one.
James McDonald, head of strategic innovation programs for Barclaycard, speaking at last month's Contactless Cards and Payments conference in London, said he expected other large UK banks, such as RBS, Lloyds and HSBC, to become more active in the rollout by next year, for a total 30 million British contactless bank cards on issue by the end of 2011. More merchants will come onboard by next year, as well, and there would be "many millions" of contactless transactions in the UK next year, he predicted.
But at present, the bank is only seeing 110,000 transactions a month on its cards. That's an average of only about four transactions per month for each merchant that accepts contactless in the UK.
And given those numbers, it's not hard to see why the largest British merchants remain on the sidelines. While Datamonitor's Ubaghs believes contactless will eventually gain "mass acceptance," many more merchants will need to come onboard and cards to be issued before that happens.
"In terms of retailers, I think it's skepticism; they're taking a wait-and-see approach," he said. NT