NFC Forum Seeks Wider Use of N-Mark Touchpoint Symbol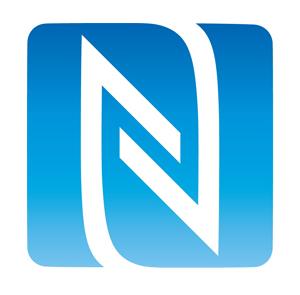 The NFC Forum has relaxed its rules for device makers to display its N-Mark symbol on their products and also is allowing software providers to show the mark, as it seeks to broaden use of the touchpoint symbol on consumer products.
The forum, an NFC industry trade and standards group, announced today that "dozens of companies to date have publicly stated their commitment to using the N-Mark with their products and services."
Most are small suppliers of NFC tags or tag-based applications. But they include device makers, Research in Motion and Sony Mobile Communications, formerly Sony Ericsson. Sony Mobile's parent, Sony Corp., a co-founder of the NFC Forum, also has committed to use the N-Mark on its NFC products.
It remains to be seen, however, whether RIM, Sony Mobile or other smartphone makers will use the N-Mark directly on their devices to show consumers where to tap on the device to read tags, exchange data with another NFC phones or to make a payment on a point-of-sale terminal. Few, if any, NFC models on the market display any type of touchpoint mark.
The NFC Forum had required device makers to have their NFC-enabled devices certified as complying with the forum's specifications in order to display the mark. Now, like tag suppliers, makers of phones and other consumer electronic devices wanting to display the mark will only have to consent to terms of the free licensing trademark agreement–including affirming that their products comply with NFC Forum specifications and device requirements.
In fact, device makers have been slow to submit their NFC phones to the forum for certification to begin with. Now this won't be necessary in order to display the N-Mark. But to earn a separate certification mark from the forum–perhaps required by some mobile operators purchasing the phones–the handset manufacturers would need to submit to the certification program.
Forum board members approved the changes in recent months, but the organization only announced them today.
"It's really more a consumer issue", NFC forum director Debbie Arnold told NFC Times, speaking about the N-Mark. "We looked back at it and said, we've got the mark, let's broaden it. It's free and easy. We really needed something saying, 'this is NFC, you can use it here.' "
The forum has also expanded the mark to providers of software, including apps and operating systems. They've been able to display the N-Mark in their products–for example, in their user menus–for the past few months just by consenting to the click-through licensing agreement. This was announced for the first time today, too.
But among the names of big software providers backing NFC but absent from today's forum announcement is Microsoft, which is expected to offer its own mark for tablets and PCs, including notebooks running its NFC-enabled Windows 8 operating system, due out later this year.
The NFC Forum is allowing device makers to use the consumer-facing N-Mark on their units without first getting certification.
Microsoft is requiring device makers to include a "visual mark" if their devices run Windows 8 and have an NFC chip. The mark would tell users where to tap two Windows 8 tablets or where to tap a phone or other device on a notebook or other PC. The mark will help locate the NFC chip and antenna in the Windows 8 device.
The software giant included the requirement in its hardware device requirements released in December. Device makers must comply with the requirements if they want to sport the Windows 8 logo on their tablets and PCs.
Microsoft's visual mark is not expected to be the N-Mark. But the NFC Forum said the N-Mark could sit alongside the Microsoft mark, just as it could share space on a device or smart posters with a regional NFC mark.
"The N-Mark can co-exist with and is complementary to proprietary marks," said a spokeswoman.
And it could be that Windows 8 device makers that include NFC chips in their products could satisfy the Microsoft requirement with the forum's N-Mark alone.
Microsoft, an NFC Forum sponsor and board member, is also expected to support NFC in the next version of its smartphone operating system, Windows Phone 8, though the company has not said whether it would use a mark.
A separate tag business Microsoft has launched, which covers bar codes and NFC tags, does mention the N-Mark as a symbol, where consumers could find NFC tags in smart posters and on product packaging.
The NFC Forum also is going up against local or regional NFC marks as it tries to get its touchpoint symbol more widely deployed. Among the best known of these is the Cityzi symbol, which French operators and service providers agreed to promote instead of the N-Mark for the launch of NFC service two years ago in the city of Nice.
Despite the alternative marks, the forum noted in today's announcement that its symbol was showing "strong momentum." More than 1,000 companies worldwide have signed the N-Mark licensing agreement and have downloaded the symbol, the organization said.
Most are companies supplying tags or related media or tag-based applications.
Tag suppliers have never had to have their products certified by the NFC Forum to use the N-Mark, as long as they consent to follow the terms of the licensing agreement.
That means the tags would have to comply with one of the forum's four NFC tag type standards. Nonstandard chips sometimes used for NFC tags, such as those supporting Mifare Classic, would not qualify to carry the N-Mark, since they can't be read by all standard NFC phones.