Isis Names First Set of Merchants for Trials in Two Cities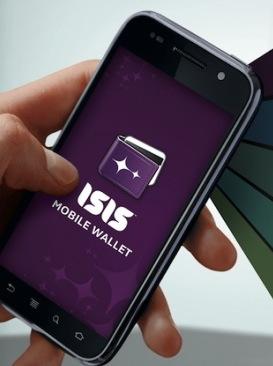 The Isis joint venture announced its first set of merchants for the planned trials of its NFC mobile wallet this summer in Salt Lake City, Utah, and Austin, Texas.
The list includes a handful of national brands, such as Dillard's and Macy's department store chains, as well as Foot Locker, Jamba Juice and clothing chain Aéropostale. That is in addition to a number of local establishments.
All told, Isis named a little more than 50 merchants, and it indicated more merchant announcements would come. But merchant locations will only number in the hundreds in the two cities when the pilots launch.
And that will include national chains that already accept contactless payment with locations in the cities, such as McDonald's restaurants.
It is unclear how many of the merchants named today will accept loyalty and offers from the Isis Mobile Wallet in addition to contactless payments supporting such applications as Visa payWave, MasterCard PayPass and ExpressPay from American Express.
Isis in its announcement today indicated the merchants would accept more than payment, though one merchant told NFC Times it was still evaluating whether to go beyond payment. Isis has reportedly estimated to Digital Transactions that about 250 of the total 300 locations of merchants announced today participating in the launch will be able to support payments and loyalty or offers in a single tap, which Isis calls SmartTap.
Isis, the mobile-commerce joint venture formed by Verizon Wireless, AT&T and T-Mobile USA, has said it is limiting the pilots to two mid-tier U.S. cities in order to offer a higher penetration of merchants that can accept applications from the NFC-based mobile wallet than would be practical in larger cities.
Despite the modest list of merchants Isis announced today, the joint venture said it is confident that consumers will find ample places at which to tap their wallet phones by the time the project launches.
"At launch, hundreds of merchant locations in both Austin and Salt Lake City will accept contactless payments, ensuring that consumers can use the Isis Mobile Wallet at the merchant locations they shop at every day," Isis said in a statement.
The list released today includes national merchants that also have signed on to support the Google Wallet, such as Macy's, Champs, Foot Locker, Jamba Juice and the Coca-Cola Co. As with the Google Wallet, not all locations for the national brands are expected to participate in the Isis launch in the two cities.
Isis also announced small local merchants, some with one or two locations, such as 34th Street Café and Downtown Burgers in Austin and Sugar House Coffee and Mini's Cupcakes in Salt Lake City. There are some larger local chains, mainly restaurants, cafés and markets, but also some merchants not associated with contactless-mobile payment or offers, such as a pest control and home maintenance business and a couple of diamond sellers. Sports venues in Salt Lake City and the Utah Transit Authority are also on the list.
One local merchant, bookstore chain Deseret Book, plans to accept payments from the Isis wallet at 14 locations in and around Salt Lake City.
A spokesman for the bookseller said the chain has already launched a mobile app and also communicates with customers via e-books.
"Isis Mobile Wallet was a natural opportunity to enable our tech-savvy customers to make payments using their smartphones at our store locations," Dave Kimbal, publicist for the company, told NFC Times.
But he said the bookseller is only committing now to accepting payments and was still "evaluating" whether to also accept loyalty rewards or offers from the Isis wallet. He also declined to say whether Isis was paying for the contactless point-of-sale terminals to be installed in the chain's 14 participating stores.
Isis has still not announced an exact date for the launch in the two cities, saying only it would occur before the end of the summer.
Besides trying to sign up more merchants, Isis is believed to be continuing to negotiate with issuers.
Last week, Isis and American Express announced that AmEx plans to participate in the pilots. The payment brand said it plans to make its consumer and small business cards available for download to the Isis wallet.
Isis had announced last July that the AmEx network–along with those from the three other major U.S. payment brands, Visa, MasterCard Worldwide and Discover Financial Services–had agreed to accept payments from the wallet.
AmEx joins JPMorgan Chase, Capital One and Barclaycard US as issuers planning to offer payment applications supporting Isis.
Mobile shops for the three Isis joint venture partners will stock NFC-enabled phones supporting the wallet in the two cities.