Barclaycard Joins NFC Forum as First Bank Board Member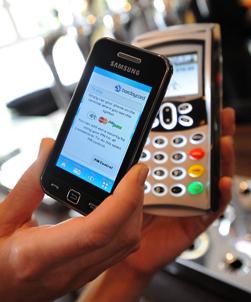 UK-based payment card issuer and acquirer Barclaycard has joined the NFC Forum as a sponsor member, giving it a seat on the board of the standards and trade group, the forum announced today.
In addition, advertising agency Dentsu, which dominates its home Japanese market, and NFC software and trusted service management company Sequent Software joined as principal members, one rung below the sponsor membership category, the forum said.
Also joining at lower levels were Isis, the joint venture of U.S. mobile carriers Verizon Wireless, AT&T and T-Mobile USA; as well as Chinese handset maker ZTE and HTC, based in Taiwan. All told, the 29 new members joined bringing the total membership of the forum to 160.
Barclaycard, which is part of UK-based Barclays, is the first bank that will have a seat on the board. Other board members mainly hail from technology companies, such as forum co-founders NXP Semiconductors, Sony and Nokia, as well as Inside Secure, Microsoft, Broadcom, Renesas Electronics, Samsung Electronics and STMicroelectronics. MasterCard Worldwide, Visa Inc. and Japanese mobile operator NTT DoCoMo round out the 14 sponsor companies.
A seat on the board costs $50,000 per year, the dues for sponsor members, which control the organization and have final say over standard and trade issues the forum handles.
Barclaycard is one of the few financial institutions of any type among the members of the forum, which was founded in 2004.
Barclaycard with its parent, Barclays, has been the most aggressive player in the UK contactless card market. And Barclaycard's Quick Tap NFC payment service–launched with Orange UK in May–is one of the first NFC commercial launches in the world.
As of July, Barclays and Barclaycard had issued more than 80% of the approximately 15 million UK contactless cards in circulation at the time. The bank has supplied an even higher percentage of contactless terminals to UK merchants.
"I believe that NFC is fundamental to the future of payments and the wider mobile experience," said Val Soranno Keating, Barclaycard CEO, in a statement. "Having established the infrastructure, we can now offer customers choice in the way they pay."
Both sponsor and principal members can appoint voting members to the forum's various committees and working groups, where standards and policies are hashed out. Their membership in the forum signals that the organizations have significant plans for NFC technology.
Dentsu and Sequent join such other principal members as American Express, AT&T, Google, Intel, LG Electronics, PayPal, Qualcomm and Texas Instruments. Principal members pay $25,000 per year in dues.
Others joining the group as associate members, as announced today by the forum, are: AgreeYa Mobility Avery Dennison RFID, Bureau Veritas, ADT, C-SAM, Cubic Transportation Systems, Ixxi, Korea Smart Card, Raisonance, Recruit, Sharp, XAC Automation and ZTE.
New Implementer members are: Datang Telecom Technology, HTC, Isis, Novatec Solutions, I/O Interconnect, Obopay, Posiflex Technology, Proxama, Sunward Telecom, TCL Communication Technology, Timwe, UPM RFID and Vittec. The Technology Research Center of Henan Province, China, also joined as a non-profit member.
print $links ?>