TSM Proposes Global NFC Service Roaming Network
France-based Morpho is advancing a proposal through its newly acquired TSM unit, Cassis International, that would attempt to set up a global NFC service roaming network.
The idea behind the NFC service network is to enable travelers to download and use local applications on their NFC phones whenever they cross borders.
With the network, for example, a consumer arriving in a new city could download the local transit e-purse, an event-ticketing application or a domestic payment service.
Such international payment applications as Visa payWave and MasterCard PayPass wouldn't be covered, since these already are designed to work across borders.
While a roaming network for local NFC services is technically possible now, it would require much greater coordination among trusted service managers, which would need to agree on processes and rules for exchanging data. They would also need to decide on standards for security, as well as setting a framework for how each TSM would be paid, said Cassis CEO Thian Yee Chua.
"We see the consumer is going to roam everywhere in the world," he told NFC Times. "The consumer will be able to download applications from TSMs that may not be the same as the home TSM–there will be secure data to be transferred. There will be all of this data to be taken care of."
Chua originally proposed the idea for the global NFC service roaming network a few years ago, and is pushing it again now that he has bigger corporate backing with the acquisition earlier this month of Singapore-based Cassis by Morpho–the fourth largest smart card vendor worldwide and largest supplier by revenue of chip-based ID cards and documents. Morpho, which also sells biometric and other ID security systems, is a unit of France-based aerospace and defense contractor Safran Group.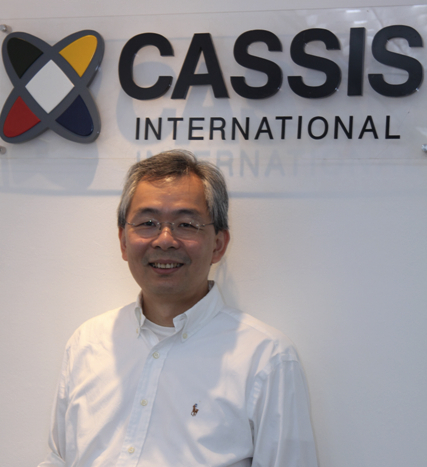 "Consumers are mobile and are used to network roaming, therefore, it is natural to extend this to NFC services," Philippe Andréa, Morpho's executive vice president in charge of Morpho's e-documents division, said in a statement. "And convenience and simplicity, once security is granted, is what customers need for new ideas to become commercial successes."
Chua confirmed that he has pitched the idea to MasterCard Worldwide, Cassis' most important customer for its TSM services.
MasterCard told NFC Times that it sees the need for the industry to invest in a service roaming network like the one Cassis is proposing–making it easy for consumers to "discover NFC applications when they roam." But the payment scheme adds that it isn't directly involved in any such scheme, at present.
"Different players have creative ideas in this area–and we encourage them to develop and commercialize their ideas," MasterCard's mobile chiefs Mung-Ki Woo and James Anderson said in a statement, through a spokeswoman, to NFC Times.
NFC Roaming Network: How it Would Work
With the network, for example, a traveler from Kuala Lumpur, Malaysia, after arriving in Paris, could download the local contactless transit application, Navigo, from Paris regional transit operator RATP.
The Malaysian traveler might have a mobile wallet on his NFC phone from Citibank Malaysia. The wallet software, using geolocation, would know the user is in Paris and would offer a list of local NFC applications available for download, of which Navigo would be one, said Chua. The wallet user interface might even change color to indicate it's in roaming mode.
The user might want to buy a weekly pass for transport in Paris, so he decides to download the Navigo application. A request would go to the TSM for RATP to download and provision the transit application.
The TSM would have to find out which TSM is managing the secure element on the SIM card in the traveler's mobile phone, which might be issued by Malaysian mobile operator Maxis.
The RATP TSM would make a request to a specially created TSM directory or switching service, which would connect it with the TSM managing the secure element on the NFC SIMs issued by Maxis, said Chua. This secure element TSM would have to carve out a new secure space on the SIM for the transit application and then give the transit operator's TSM access to it, through keys.
The traveler might pay a fee for the Navigo mobile card to RATP and would fund the cost for the weekly transit pass using the Citibank card in his mobile wallet. The RATP TSM would also download the pass to the SIM.
RATP would pay a fee to its TSM for provisioning the transit application on the Maxis SIM. The RATP TSM would, in turn, share part of the revenue with the TSM for Maxis, which created the security domain on the Maxis SIM to handle the transit application. And the association or other manager of the TSM directory would also get a cut, said Chua.
"There will be new potential revenue streams," he said. "When there is an exchange of data between TSMs, there must be some fees. You enable consumers to have cross-border experience, a new buying experience that everybody is talking about."
RATP would also pay Citibank a transaction fee, through its acquirer, for the traveler buying the weekly pass using his Citibank card. This would be similar to an online purchase.
But Chua said he believes the bank need not charge full card-not-present rates for purchases like this over the service roaming network managed by TSMs, since Citi would be able to trace the customer's identity through the mobile subscription and bank. So the NFC roaming network would offer something akin to two-factor authentication. And banks offering lower transaction fees could encourage such service providers as RATP to participate in the global roaming network, he added.
NFC Service Roaming Challenges
Of course, there are challenges to making any global NFC service roaming network a reality. Among them is the need for mobile operators or other secure element providers to be linked with service providers worldwide.
The glue that would link the service providers and the mobile operators or other secure element owners are TSMs.
While communication protocols allowing TSMs to technically talk to each other are still being standardized, they are sufficient, Chua said.
But a global TSM directory or switch to direct the communication is needed, said Chua. In addition, TSMs have to agree on rules, procedures and security measures, as well as a fee structure to compensate the various parties. Until these issues are settled, NFC service roaming would be difficult to roll out globally.
Unless a large, international and neutral organization steps forward to oversee this, TSMs will have to come together to form an association to carry out these tasks, he said.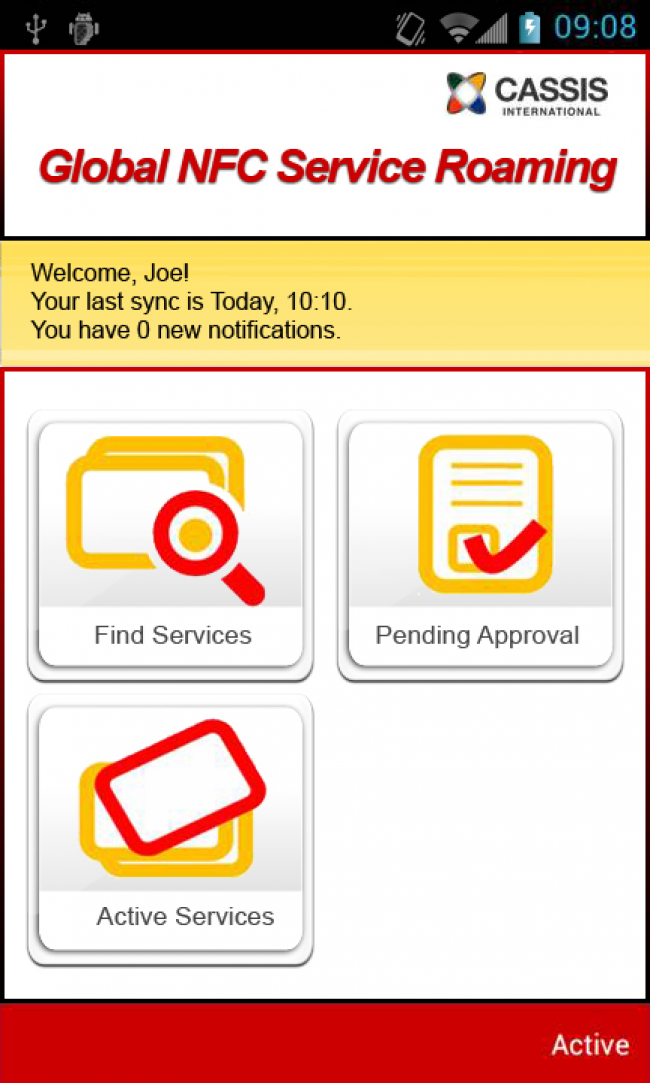 That could be a tall order, however, given the competitive nature of the business. But Chua likens such a TSM association to the Java Card Forum, which sets standards and rules for the roll out of key technology commonly used today on SIMs and, to a lesser extent, on other smart cards. But before forming 15 years ago, major smart card vendors balked at cooperating with each other.
"We have to be open-minded," Chua said. "We fight each other like dogs and cats, but at the end of the day, we are serving the consumer."
Backers of the NFC global service roaming concept also would need to convince mobile operators to make space available on their SIMs for NFC services their subscribers might want to download while traveling.
But this could potentially conflict with the SIM-rental model many telcos are pursuing. They plan to rent space to banks and other service providers in their domestic markets on the NFC SIM cards they plan to issue.
Chua said those mobile operators planning to rent space likely will have extra room available on their NFC SIMs to accommodate the roaming services. And they could generate more revenue with the foreign applications.
"If the MNO (mobile network operator) is targeting business travelers, then this could be an add-on to the monthly subscription package to slow down price erosion," he said. "It is a tool to help the telco, service provider and customer to benefit."
He suggested telcos or other secure-element issuers also could earn revenue by taking a cut of transactions from service providers when their subscribers roam, but this business case is much less defined.
Morpho's proposed Global NFC Roaming Service remains a prototype and the vendor must overcome a number of organizational and competitive issues before travelers would be able to routinely tap their NFC phones to use such local services as transit fare collection, event ticketing and local e-purses.
But backers of the roaming concept, such as Chua, point out that until consumers can access a range of NFC services wherever they travel, NFC technology will not realize its potential to deliver services globally.