Telefónica Announces Deal with Mobile-Payments Company Boku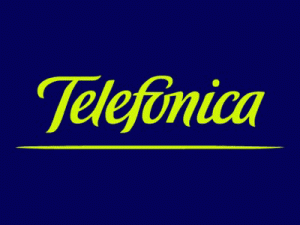 Telefónica group has announced a partnership and investment in U.S.-based online mobile payments company Boku, a move that could further Telefónica's plans to introduce NFC-based payment in its planned mobile wallets.
Boku last month unveiled a new offer, Boku Accounts, which it said could enable mobile operators to roll out telco-branded prepaid payment cards, as well as prepaid applications on NFC phones and passive contactless stickers. Boku's initial payment network partner for the service is MasterCard Worldwide, but it could work with other networks.
To help fund that attempted expansion to the offline payment world, Boku today announced a new funding round of $35 million, which includes the Telefónica investment, along with additional money from its current venture capital backers.
With Boku Accounts, the company hopes to enable its mobile operator partners to offer subscribers a way to pay for purchases at the physical point of sale. Boku now offers a payment network mainly for virtual goods on carrier bills. The attempted move to the physical point of sale puts Boku in competition with the likes of other online players, PayPal and Google.
Today's announcement by Spain-based Telefónica, one of the largest operator groups worldwide, does not mention NFC, though does say the deal with Boku would help it as it gears up for the launch of its mobile-wallet services.
"We are certainly looking at how they can help us with capabilities for both online and offline (payment)," a Telefónica Digital spokesman told NFC Times.
The announcement said the deal applies to Telefónica's "global footprint" of 25 markets and 300 million customers, many of them in Latin America, where there is little or no NFC or contactless infrastructure. The deal provides Telefónica with "access to Boku's expertise in secure and reliable online mobile payments," added the release. "We will also be extending the relationship we have with them in direct to bill to other Telefónica markets, where we don't currently work with them," the spokesman said.
Besides Telefónica, Boku's latest funding round takes in New Enterprise Associates, Andreessen Horowitz, Benchmark Capital, DAG Ventures, Index Ventures and Khosla Ventures.
Most of those venture capital firms are original investors in Boku, which said it had earlier raised nearly $40 million since its founding in 2008.
It has deals to date with more than 240 mobile operators in 67 countries to enable consumers to purchase virtual goods using only their phone numbers and a confirmation via their mobile phones. Consumers get billed for the micropayments, for such purchases as video game credits, on their monthly phone bills or the purchases are deducted from their prepaid mobile accounts. The payments company has not released transaction figures.
Boku told NFC Times last month that it planned to announce the new funding round–including an investment from a major telco group. Boku also said a UK telco is trialing the Boku Accounts platform internally, though declined to name it. The Telefónica spokesman could not say whether that telco is O2 UK, part of the Telefónica group.
O2 UK, however, has applied for its own e-money license to issue its O2 Money payment application for its forthcoming NFC mobile wallet and is working with Visa.
As NFC Times reported earlier, Boku's senior vice president for product marketing and strategy, David Yoo, said the company has received strong interest in the Boku Accounts offer from telcos in discussions over the past six months.
Using the platform, the operators would take a cut of payment transaction fees and could also earn revenue from merchants when consumers redeem coupons, points or other offers. Boku would also collect fees from merchants, Yoo told NFC Times.
"For operators that have no card program or licenses, we can provide the entire solution in the box; they slap on their logo," Yoo said, adding that the relatively few telcos that already have banking or e-money licenses could expand their reach with the platform, including with the offers.
Prepaid payment service provider IDT, which has a banking license and is certified to issue cards accepted in both the MasterCard and Visa payment networks, would issue the cards and PayPass applications for telcos in Europe. Boku has another prepaid issuer lined up for the United States, which it declined to name.
The platform also supports discounts, loyalty programs and other offers, which telcos could deliver to consumers based on "demographics, purchase history, competitor shopping patterns, and geolocation," said the company, which has developed apps for Android phones and the iPhone to support the offer. The non-payment applications would be redeemed over the network, or in the cloud, rather than at the terminal, as Google does with its Google Wallet.
The Boku Accounts service, if it catches on, would represent a threat to major banks because it would give telcos another option for launching NFC-based payment on the NFC phones they sell.
PayPal is also seeking to make the jump to the physical point of sale, initially, at least, without using NFC technology. It would enable consumers to enter their phone numbers and a PIN code into POS terminals to make a cloud-based payment.