PayPal: Google at Disadvantage in Rolling Out Mobile Wallet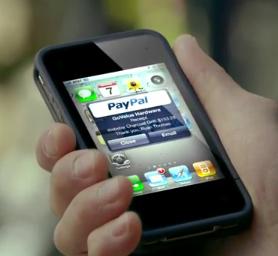 PayPal has an advantage over another big Internet player, Google, in rolling out payments at the physical point of sale because it already has tens of millions of payments customers on file with billions in their accounts "ready to spend," contends Don Kingsborough, PayPal's vice president for retail and prepaid products.
Kingsborough, speaking alongside representatives of other major payments companies, including Google, last Tuesday on a panel, "Digital Wallets–the Battle for Consumer Mindshare," at the Money 2020 conference in Las Vegas, Nev., said he believes there won't be room for numerous mobile or other digital wallets in consumers' pockets.
"I don't think there are going to be 20 wallets out there or 30 wallets out there that win, but there will be more than one," he said. "And I think PayPal is well-positioned because we solved one of the problems, and one of the problems Google is going to have is, 'how do you get customers to adopt?' That takes time. We already have 117 million people that have $6 billion in their account today ready to spend. That's an advantage."
Osama Bedier, Google's vice president of wallet and payments, also on the panel, when asked for response, quipped that he "wasn't listening" to Kingsborough. But Bedier, formerly PayPal's vice president for product development before joining Google in early 2011, later responded to Kingsborough's dig that "payments is an afterthought.
"Consumers don't go to the store with a payment method in mind," he said. "They don't go to the store and say, 'what am I going to pay with?' They go to the store to buy. And then, after they've decided what to buy, then they pull out their wallet and make a decision about how they pay."
Bedier, who describes Google as an "advertising company," said Google reaches consumers "at the point of intent, way ahead in the discovery process."
Google enables payments with its mobile wallet at no charge to issuers in order to collect data on purchase transactions, which it uses to deliver targeted offers to consumers. It charges advertisers for delivering the offers.
"I don't think we have to convince consumers (to use the wallet)," Bedier said. "The consumers that don't want to do it. That's okay. We respect that. That's part of who we are as a company."
Panel: NFC Adoption Rates Will Vary
Payments players on the panel, which also included representatives from Visa Inc., MasterCard Worldwide and American Express, differed on how soon they believe NFC would roll out for payments and other wallet applications. And most agreed NFC will be only one of multiple technologies that could enable mobile-commerce applications from mobile and other digital wallets.
Google soon will introduce a new version of its cloud-based Google Wallet but is expected to stick with the architecture that it introduced in August. This architecture enables consumers to tap to make purchases using an NFC-enabled prepaid card supporting MasterCard PayPass. The transaction is then immediately funded by a credit or debit card that consumers load into the wallet, which are stored on Google's servers.
Bedier said during a question-and-answer period following his earlier keynote presentation at the conference that he believed NFC was still the best technology available for "two smart devices" to connect; better than Bluetooth or Wi-Fi. And he noted that "today, almost every (point-of-sale) terminal comes with NFC whether the retailer asks for it or not.
"We think a lot of the interesting opportunities for NFC will happen, right at the front door (of the store) as you check in, or in the aisle as you try to get a coupon," Bedier said. "These will happen as consumers see inherent value. But again, it's (NFC) not going to be our only strategy."
Bedier was earlier quoted as saying at another conference that it would take three to five years for mainstream adoption of NFC technology to happen around mobile commerce.
PayPal: NFC More than Five Years Out'
PayPal's Kingsborough picked up on that prediction when asked on the panel about PayPal's position on NFC.
He echoed oft-repeated doubts about the availability of NFC infrastructure expressed by other PayPal executives, and predicted it would be more than five years before NFC technology is widely rolled out, if then.
"I listened to what Osama suggested–NFC, I don't believe it's three to five years away. We think it's longer. We don't think everyone is putting NFC in the (POS) terminals, and it's going to be an automatic," Kingsborough said, then taking another gibe at Google and its wallet. "And look, he (Bedier) made an announcement a little over 18 months ago and said 'NFC is (here), and it's in the secure element.' They subsequently have switched and said, 'oh no, it's not about that. It's about the cloud.' "
PayPal, in its effort to expand to the physical point of sale, is enabling its e-commerce payments customers to use plastic magnetic-stripe cards or to enter their cell phone numbers into specially equipped POS terminals at participating merchant locations. But Kingsborough added that the company hasn't rejected NFC technology.
"I think NFC could be in position a few years from now, but we don't see it in the near term," he said. "When we see it. When we see that it's actually going to be in enough places that the consumer can adopt, and when we see enough phones that have it and consumers can use in that fashion, we may change our view, but today we don't see it as an important way to do it."
'Potentially Manufactured Controversy'
Bedier did not directly respond, but Ed McLaughlin, chief emerging payments officer at MasterCard, called the debate over the timing of NFC adoption a "completely artificial and potentially manufactured controversy.
"These always have never been mutually exclusive technologies," he said. "You take maximum advantage of the capabilities of the device, whether it's geo-fencing or a camera or NFC, you can use it to make the experience better."
He pointed to the high penetration of point-of-sale terminals supporting MasterCard PayPass in such countries as Australia, Canada and Poland, as well as the commercial launch of NFC payment last year by Turkish mobile operator Turkcell.
"Everything we're talking about today is already happening in Turkey, McLaughlin said. "Turkcell is live, we have NFC handsets used on transit. We have four to five banks that are participating."
Turkcell, however, plans to expand its wallet to include a cloud-based option for payments at the physical point of sale, after acknowledging that NFC take-up by consumers has been disappointing.
McLaughlin also mentioned the announcement last week by mobile operator T-Mobile in Poland, which unveiled plans to launch NFC commercially Oct. 29 with at least one bank and up to four other banks in relatively short order. MasterCard has a partnership with T-Mobile's parent Deutsche Telekom group. Orange Poland also announced an NFC payments launch. Both projects will use PayPass.
And in Canada, more than 10% of transactions conducted with MasterCard-branded cards are contactless, McLaughlin said.
"Canadians aren't that different from Americans," he said. "But it's a difference of timing. And the key is consumers will decide what's the best experience for them. And it's our job to offer that to them. So I think it's one of the tools in the toolbox."
MasterCard in May introduced a white-label wallet offer, PayPass Wallet Services. The product is designed to enable banks, merchants and other MasterCard partners to offer wallets for online and offline purchases on various devices, including smartphones and tablets. The physical purchases would use NFC.
MasterCard, which is also enabling the NFC component of the Google Wallet, appears to be pushing contactless and NFC more strongly than Visa.
Jennifer Schultz, head of global product strategy, innovation and e-commerce at Visa Inc., agreed that the time frame for NFC rollouts would depend on the market, though Visa is not pushing NFC as part of its recently launched V.me wallet in the U.S., at least not yet.
Visa has targeted V.me at e-commerce payments so far, basically storing credentials, including non-Visa-branded cards, for consumers to use for Web shopping.
"We see NFC as a form-factor evolution and consumers will adopt it in the geographies that are appropriate for them," she said. "The reality is that, in the U.S. market, the NFC lead time is a long lead time. It's our largest online market. We've got to focus on the friction points so V.me is focused on online commerce today and then working with the retailers and the merchants."
She said discussions with merchants about accepting payments from mobile phones for in-store payments show that some are testing QR codes or other bar codes and some are trialing NFC.
"The challenge we have is that we fundamentally believe that our cards work really well at that physical point of sale," she said. "They (merchants) do want flexibility, which is why I think a cloud-based wallet over time that's neutral on the delivery mechanism is going to be successful."