NXP CEO: 'We Know We're Going to Have More Competition'
NXP Semiconductors said today it generated about $70 million in sales from its NFC chips and secure elements in the fourth quarter of 2012, up 20% over the previous quarter and three times the chip maker's NFC revenue in the fourth quarter of 2011.
That quarter-on-quarter growth rate is down from the third quarter of 2012, in which NXP said sales of NFC chips and secure elements increased by 30% from the previous quarter.
The Netherlands-based chip maker, which dominated the NFC chip market in 2012, is starting to face growing competition from such chip makers as Broadcom. But NXP president and CEO Richard Clemmer said today that there would be plenty of business to go around.
"We know we're going to have more competition," said Clemmer, responding to a question from a financial analyst following release of NXP's fourth quarter and year-end results. "Yeah, it doesn't surprise me at all that some of our competitors are talking about strong market share growth because the market is growing so rapidly. It still represents opportunities for growth for us, even if some of our competitors do actually gain share associated with it."
Broadcom CEO: Double-Digit NFC Share in '13
Broadcom president and CEO Scott McGregor told financial analysts on Tuesday following release of the U.S.-based chip maker's Q4 and year-end earnings report that Broadcom has more than 20 customers for its NFC chips and predicted the company would "gain meaningful double-digit market share in NFC this year."
Broadcom began shipping a standalone NFC chip last year, which Google adopted for its Nexus 4 smartphone and Nexus 10 tablet released late in 2012. Google also incorporated an NFC software stack from Broadcom in the latest version of its Android operating system. Then in December, Broadcom unveiled a second NFC chip, which will be incorporated in a quad-combo wireless chip, combining NFC with Wi-Fi, Bluetooth and FM radio. McGregor predicted that the combo chip would be included in mobile handsets that ship this summer.
"The confidence is coming from a fairly large number of customers that we're working with, who have designed our products into their products, and we expect to ramp over the course of the year," McGregor said, responding to a question from an analyst. "We've also partnered with Google and are working with them closely on NFC on the Google Wallet and other products."
Broadcom did not disclose its NFC revenue, which, in any case, was very small in 2012.
NXP did not release any update on design wins for its NFC chip today. Clemmer said in October following release of the chip maker's third quarter results, that NXP had accumulated more than 200 design wins for NFC chips. That includes the Samsung Galaxy S III, for which NXP shipped its PN65 NFC controller stacked with its embedded secure element. Samsung has sold more than 40 million units of the popular Android smartphone since releasing it last May. All or nearly all are believed to contain the PN65 from NXP.
McGregor on Tuesday touted Broadcom's combination connectivity chip incorporating NFC, the BCM43341, calling it the "world's first NFC combo chip." Texas Instruments also claims the distinction of shipping the first combo chip with NFC, though TI is exiting the market for chips for mobile phones.
Broadcom in December said its NFC-enabled combo chip would be available for volume production in the first quarter of 2013.
Big smartphone processor chip makers Qualcomm and MediaTek have also announced their own NFC products, which they are integrating with their processors. Both are standalone NFC chips, which is what NXP offers. Qualcomm said it would be able to ship the NFC chip with its processors in volume in the third quarter, with MediaTek saying it would be ready for volume production in the second quarter.
Both Qualcomm and MediaTek are believed to be working on combo chips incorporating NFC, as well. Most smartphones with Wi-Fi and Bluetooth use combo chips, because the chips usually save space and money. Broadcom has the lion's share of the combo connectivity chip market for smartphones.
Focusing on Secure Elements
It leaves NXP at a disadvantage for sales of its NFC controllers to the smartphone industry, since it does not supply other short-range wireless chips or combo chips. But Clemmer repeated earlier statements that NXP would be focusing more on its secure element technology–such as embedded chips–in the future. The chips are needed to store payment and other secure applications in NFC phones.
"We always knew that ultimately, when NFC got to be a significant share of the market, we would see some risk of integration into the overall connectivity chip, and as that takes place, we want to be sure that we're focused on the secure element to be able to provide the bullet-proof security that's really required to be able to have NFC implemented in a fashion in which the consumer feels comfortable (being) associated with it," Clemmer said.
NXP faces competition for secure elements from other smart card chip makers, such as STMicroelectronics, Inside Secure and Infineon Technologies. Inside and ST also have their own standalone NFC controllers.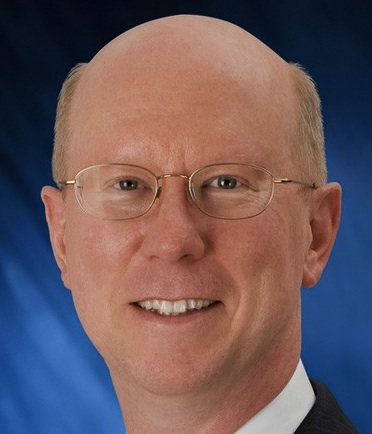 NXP did not release an estimate for sales of its NFC controllers and secure elements for all of 2012, though Clemmer said the "run rate" for NFC revenue would be more than $280 million per year, extrapolating from NFC sales as of the end of the fourth quarter.
The more than $70 million in sales of NFC chips and secure elements during the fourth quarter also drove growth in sales in NXP's Identification business unit, which had the highest revenue increase by far of any of NXP's business segments.
The ID unit had revenue of $290 million during the fourth quarter, up 87% from the same period a year earlier and 5% from the previous quarter. NFC made up about a quarter of sales in the ID unit, said Clemmer.
The ID unit also ships chips for contactless banking cards, tags and labels, as well as Mifare chips for fare collection and chips for government ID and electronic passports. Clemmer said sales were up during the quarter for banking chips and tags and labels but declined for chips for fare collection and e-government documents.
With the help of the growing NFC sales, revenue for the year in NXP's ID unit was $986 million, jumping 41% from 2011. By comparison, NXP's total sales for the year increased only by 4% in 2012 to just over $4.3 billion.