Australian Bank Launches NFC iPhone Add-on, as Country's Contactless Infrastructure Grows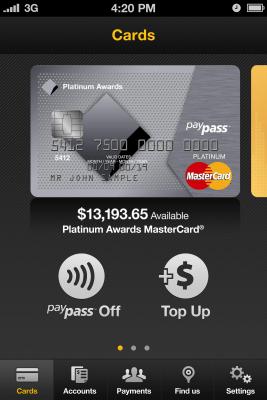 Commonwealth Bank of Australia Monday launched its "Commbank Kaching" mobile-payment and banking app for iPhone customers, including making an NFC-enabled iPhone attachment available.
It's the first Australian bank to move beyond the trial stage with mobile-contactless payment, tapping into a growing contactless infrastructure in the country, including a penetration rate for contactless point-of-sale terminals that could reach 10% next year, according to a local payments consultant.
Besides contactless payments, the bank's new app enables customers to make peer-to-peer payments using their mobile phone numbers or e-mail addresses and also sending money to their Facebook friends. Users can do mobile banking, as well, including transferring funds among their accounts at the bank.
Commonwealth Bank said that following its announcement of the planned m-payment and banking service in late October, more than 18,500 customers preregistered to download the app, which became available this week.
The bank notes that most of the services will work without the iPhone attachment, the iCarte from Canada-based Wireless Dynamics, which customers will have to order from the bank for A$49.95, plus $5 postage and handling (total US$54.61). With the attachment, consumers would be able to tap to pay with a MasterCard PayPass application stored on an embedded chip in the device.
It remains to be seen how many customers will buy the attachment outside of tech-fad followers, given the growing number of Australian consumers with contactless cards in their wallets, said Ian Povey, founder of Australia-based payments consulting firm CardsConsult and a former head of emerging payments at ANZ Banking Group.
"Charging $54 for an iCarte device passed onto the consumer is probably not the simplest path to adoption," Povey told NFC Times. "If CBA (Commonwealth Bank of Australia) is committed to the technology and wresting world-first status, they should have considered the launch with the iCarte device as a give-away."
Povey estimates the total number of payment cards on issue in Australia supporting PayPass or Visa payWave at nearly 10 million, significant for a country with fewer than 23 million people.
The NFC-enabled iPhone attachment offers little extra functionality that consumers can't get with their cards, Povey points out, even in terms of viewing a record of their transactions on the iPhone screen. The app itself will display the transactions for either the PayPass app stored in the iCarte or for a Commonwealth Bank-issued PayPass card the customer uses separately.
"The real commercial value of NFC will be more than the payment element alone and is dependent on integrated solutions within the handset or USIM (SIM card) itself, where the consumer is not required to pay for the enabling technology," he said.
With its growing base of contactless point-of-sale terminals, Australia is positioned for a launch of NFC-based mobile payment with full NFC phones, though no mobile operator has announced firm plans for one yet.
There are more than 40,000 contactless point-of-sale terminals at present in Australia, and two large supermarket chains, Woolworths and Coles, have said they would equip their stores with contactless readers next year. The Woolworths' plans extend across its various retail brands and could amount to 30,000 contactless terminals.
These and other additions could bring the penetration of contactless terminals compared with total POS terminals in Australia to 10% by the end of next year, said Povey.
It's unclear whether all of the terminals will accept both PayPass and payWave. But the percentage of contactless terminals in such contactless hotspots as the United Kingdom, Turkey and the United States have penetration rates well below 10%, at present.
Australia also allows a higher amount for contactless transactions than these countries, A$100 (US$99.35) without the customer having to enter a PIN code or sign a receipt.
Update: Commonwealth, which is also a merchant acquirer, said the bank processed more than 1 million PayPass transactions during October of 2011, which it said demonstrates the growing use of contactless technology in Australia. End update.
David Lindberg, executive general manager for cards at Commonwealth Bank, said in a statement that the interest by customers, who signed up early to download the new iPhone app, shows Australia will be "one of the earliest adopting markets in the world" for mobile payment.
"Commonwealth Bank plans to roll out regular updates, with further enhancements and functionality of Commbank Kaching in the coming months," he said.
It will not be the first commercial launch of the iPhone attachment. Yapı Kredi bank with Visa Europe launched the attachment last January in Turkey, in a project it says is not a trial. Transactions, however, remain low, even after the bank waived the cost of the device for users.
South Korean mobile operator KT launched the device in September, with plans to order about 25,000 units to complement the telco's rollout with full NFC phones.