Visa Europe Predicts Acceleration of UK Contactless Market in 2011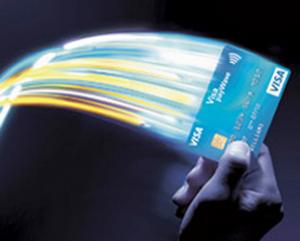 Visa Europe predicts there will be 20 million Visa-branded contactless cards on issue and 60,000 point-of-sale terminals to accept them by the end of 2011 in the United Kingdom.

The 60,000-terminal projection represents about a 40% increase from the number of contactless terminals in the United Kingdom at present. There were 42,500 contactless POS terminals in UK shops as of November, according to the main issuer and acquirer of contactless in the United Kingdom, Barclays and its Barclaycard unit. Barclays has paid for many of the terminals.
The 60,000 projection includes readers to be installed on up to 8,000 buses in London, which transit authority Transport for London has pledged to equip to accept open-loop contactless bank card payment.
In addition, convenience store chain Spar is installing contactless terminals in its 2,600 UK stores. And the country's fifth largest supermarket chain and third largest retail pharmacy, the Co-operative Food and the Co-operative Pharmacy, respectively, could add up to a combined 3,000 stores, though not all by the end of 2011. Other, perhaps larger, chains are expected to accept contactless by the end of next year.
The large majority of the 20 million Visa-branded contactless EMV cards on issue by next year will have been rolled out by Barclays and Barclaycard. The bank predicts it will have 12 million contactless debit and credit cards on issue by the end of 2010. In addition, MBNA Europe, part of U.S.-based Bank of America, announced it planned to put contactless functionality on 5 million credit cards in the United Kingdom by the end of 2011. There will be additional MasterCard PayPass contactless cards issued in the United Kingdom through next year, including some of the MBNA and Barclaycard cards, along with Virgin Money cards.
The projections for cards and terminals in the UK market were included in a recent presentation by Mark Austin, Visa Europe's head of contactless. While the United Kingdom is the biggest market for contactless in Europe, it is not the only hotspot. Austin said there were more than 12 million Visa-branded contactless EMV cards issued between March 2009 and September 2010. Of those, just under 80% were cards issued in the United Kingdom. Turkey accounted for 13% and Poland 6% of cards issued during the 18-month period.
But other countries are accounting for a growing share of issuance. During September 2010, the United Kingdom made up just 52% of Visa payWave cards issued, compared with 26% in Poland, 17% in Turkey and 3% each in France and Italy.
Polish banks have been issuing mainly MasterCard PayPass cards to date, but the country's biggest bank, PKO Bank Polski, began to roll out 6.5 million Visa-branded contactless debit EMV cards in September.
Visa has not released figures for contactless transactions in the United Kingdom, though they remain relatively small. Barclays announced in November that contactless transactions for its debit and Barclaycard credit cards had topped 1 million for 2010, including 150,000 transactions during September.
Austin cited survey results that show high satisfaction rates among consumers for contactless in the United Kingdom, though most people with cards hadn't used them.
According to the survey of 3,075 UK adults conducted in November 2010 by market research firm Fast.Map, 16% of UK cardholders knew they had a contactless card. That equates to about 8 million people.
But of the respondents who knew they had a contactless card, 75% said they hadn't used it. The other quarter of respondents had used contactless. Men 18 to 35 were most likely to use contactless, women 45 and above, the least likely.
About 9% of the survey respondents said they chose their issuer just to get contactless and another 26% said they were fully aware of contactless before they received their card. But an additional 39% didn't know much about contactless and 18% knew nothing, according to the research firm, which likely was commissioned by Visa.
Of those who have contactless cards but had not used them, 53% said they didn't know any merchants that accepted the cards, 22% were worried about security and 21% were not sure how to use contactless cards.
Of those people who had used contactless, 84% said they found it was quicker than cash, and the same percentage rated the experience as good or excellent. About 73% said they used contactless cards about once a week.
About 75% of respondents who had used contactless said they would like to be able to use it at more places. Also, 38% said terminals are often out of order. About a quarter of contactless users were worried about security.
print $links ?>