Vallée Named COO, as Gemalto Tweaks Internal Structure; TSM Pioneer Chua Departs Morpho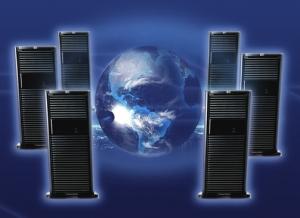 NFC Times Exclusive–People on the Move:
France-based vendor Gemalto has completed internal changes to its corporate structure, creating a separate unit for platforms and services and one for smart card products and appointing executive Philippe Vallée as chief operating officer.
UPDATE: Vallée, long-time head of the company's largest division, mobile communication, has become the No. 2 executive under CEO Olivier Piou. Six regional presidents will report to Vallée. There will continue to be five business segements, including mobile communication and secure transactions.
The big vendor has not announced the changes publicly, though did so internally about four months ago. The changes took effect around the first of the year and include internal restructuring to be "more efficient towards our new long-term plan's goals and objectives," Piou told NFC Times. The company will continue its internal and external financial reporting for four main business segments–mobile communication, secure transactions, identity and machine-to-machine, along with patents, said Piou. The six regional presidents, who oversee the main segments in their respective regions, will report to Vallée.
The former president of Gemalto's Asia region, Teck Lee Tan, has taken over the Platforms & Services unit, while Frédéric Vasnier, who managed Gemalto's SIM card and secure element business, is heading up the products unit, called Embedded Software & Products, Piou said.
"This is already fully effective and operational; no change to customers' interface in particular," he said. "And it was not meant to be noticeable outside the company." END UPDATE.
Vallée originally began his career in the industry with Gemalto co-progenitor Gemplus in the early 1990s. Piou had headed Axalto. The two companies merged to form Gemalto in 2006
Gemalto is by far the industry's largest smart card supplier and a major player in security platforms. The new structure is seen, at least in part, as Gemalto's effort to continue to build its platforms and services business, which accounted for 17.5% of the company's more than €2.2 billion (US$2.9 billion) in revenue in 2012 and 18.4% in the first half of 2013. The company last fall projected the share of revenue for platforms and services would top 25% of sales by 2017.

Philippe Cambriel, former head of Gemalto's second largest segment, secure transactions, which mainly covers banking cards and personalization, was moved to a regional post, as president of Europe, Mediterranean and CIS. Jacques Seneca, former head of Gemalto's No. 3 segment, ID, retired last summer and is now a consultant.
Meanwhile, another smart card industry veteran hailing from Gemplus, Thian Yee Chua, who co-founded what is considered to be the NFC industry's first trusted service manager, Cassis International, has departed France-based vendor Safran Morpho. Morpho acquired Singapore-based Cassis in mid-2012, and Chua became Morpho's senior vice president and head of convergence services.
Chua led what is considered to be the world's first TSM project, a mobile-contactless Visa application enabled by South Korea's SK Telecom in 2003. But he was also an early backer of a simplified approach to TSM services that is now gaining wider support in the industry.
Words:
1,300
Among Topics Covered:
Gemalto's new internal structure and appointment of Philippe Vallée to chief operating officer
Other personnel changes at Gemalto
Chua's views on future of TSM business
Kai Grassie's planned move from Giesecke & Devrient
Impact on Gemalto share price from Visa and MasterCard HCE announcements
Among companies and organizations mentioned:
Gemalto
Safran Morpho
Giesecke & Devrient
This is premium content from NFC Times.
© NFC Times and Forthwrite Media. NFC Times content is for individual use and cannot be copied or distributed without the express permission of the publisher.
print $links ?>