U.S. Carrier Joint Venture Chooses a Trusted Service Manager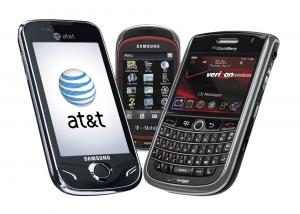 The joint venture formed by U.S. mobile carriers to launch NFC-based mobile payment has chosen a trusted service manager for pilots it plans next year, but the venture still may be looking for a CEO, NFC Times has learned.

The venture, formed earlier this year by Verizon, AT&T and T-Mobile USA, has selected France-based Gemalto to download and manage payment and other secure applications on NFC phones to be used in pilots expected to be held in three to four cities during the second half of 2011, sources told NFC Times. The telcos and their partners are expected to try to take on the big U.S. card networks, Visa Inc. and MasterCard Worldwide, and the large banks by launching their own payment services or payment scheme, along with other applications, in mobile wallets they plan to offer to subscribers.
The selection of Gemalto as TSM is not yet official and some sources said Gemalto has not yet signed a contract. If true, that is probably because the carriers' JV has not yet installed its top management, according to sources. In addition, the TSM selection only applies to the first phase of project, which are the pilots. But it gives Gemalto an inside track to being hired if the telcos and their partners follow through with plans to roll out contactless-mobile payment in major U.S. cities. Among other TSMs that bid on the project was Finland-based Venyon, owned by German smart card company Giesecke & Devrient. Gemalto is also mainly a smart card vendor seeking to develop its services business.
Trusted service managers are expected to play a key role in NFC rollouts, since they will be charged with ensuring applications are downloaded or provisioned on phones or related contactless-mobile devices securely when requested by services providers or consumers. They also will be responsible for keeping the applications updated and to delete them when requested. In some projects, TSMs will serve as a go-between for mobile operators and service providers, such as banks.
The U.S. mobile carriers have been weighing the choice of a TSM for some time, and the process took longer than expected since mobile operator Sprint, the third largest U.S. carrier, had been in charge of the selection process before it dropped out of the planned joint venture earlier this year.
The U.S. mobile operators are not commenting on the project yet. Observers expect them to use NFC for more than payment of physical goods, as part of a range of services in mobile wallets they would promote to subscribers. Those services could include loyalty, location-based mobile marketing and advertising, and event ticketing. The secure applications, such as payment, are expected to be downloaded and managed on SIM cards or embedded secure chips in the phones. The carriers are also developing their payment services of digital or even physical goods purchased over the mobile network and billed on the phone bill.
While the selection of a TSM for the pilots represents progress for the U.S. telcos and their reported partners in the m-payment scheme, Discover Financial Services and Barclays bank's U.S. arm, the JV is at risk of falling behind schedule.
Lengthy CEO Search
There has been no disclosure yet that the telcos have found a CEO to head up the venture, after months of searching, though they may be close to appointing one. With this vital position unfilled, the carriers have been left with an inefficient committee system to make decisions, said a source. It was such a committee that apparently chose Gemalto as TSM.
Rumors have circulated more than once that the venture was close to appointing a CEO.
Among those believed to have interviewed for the job was Joshua Peirez, former MasterCard group executive for innovative platforms. But he went to work at business information company Dun & Bradstreet a couple of months ago. The latest rumor has it that the telcos are looking within their own ranks, not the financial industry, to fill the post. The joint venture is headquartered, at least for the time being, in Atlanta.
In addition, sources said they have not yet heard of any major retailers keen to participate in the payment scheme. It is early yet, since there would be no rollout by the telcos of NFC payment and other applications until 2012. But to succeed, the venture would need to entice major retailers to accept the NFC payment beyond Discover's Zip contactless network, if they hope to take on Visa, the dominant payment card scheme in the United States.
Visa is working with such top five U.S. banks as Bank of America, JPMorgan Chase and Wells Fargo in tests of mobile payment using contactless microSD cards. The flash-memory cards enable the banks to equip their customers to conduct m-payment without working with the telcos.
Meanwhile, the TSM market has been showing signs of life after years of false starts.
In addition to getting the nod to work on the trials for the U.S. joint venture and handling TSM duties for other NFC trials over the past few years, sources say Gemalto has won the contract to provide trusted service management in the United Kingdom for the NFC launch planned by mobile operator Orange UK and its Everything Everywhere joint venture with T-Mobile, with credit card issuer Barclaycard. Gemalto also notched a couple of small TSM deals in its home base with telco Orange France and Crédit Mutuel bank as part of the precommercial launch of NFC services in the Mediterranean city of Nice. Rival smart card vendor Oberthur Technologies also has a couple of TSM contracts for the Nice project.
TSM Competition in Asia
Gemalto also hopes to compete in Asia, a stronghold of Singapore-based TSM Cassis International. Cassis has served as TSM for the world's largest contactless-mobile project to date–outside of the cloistered Japanese market–SK Telecom's Moneta service in South Korea. The service, which has been revamped, put payment and other applications on dual-interface SIM cards in specially equipped mobile phones. Cassis also serves as TSM for a very small NFC rollout launched in 2009 in Malaysia and has a contract to supply its TSM platform to Turkish banking-card organization BKM for a delayed NFC project involving multiple banks.
Cassis and Gemalto are reportedly front-runners along with Singaporean payment service provider Network for Electronic Transfers, or NETS, to get the endorsement of the Singapore government to serve as a sort of national TSM. The Infocomm Development Authority, or IDA, will soon issue a tender request for what it calls a "trusted third party."
While banks, transit-ticketing schemes and other service providers and telcos probably won't be required to give their TSM business to the trusted third party the government chooses, it will be strongly encouraged, and IDA is expected to offer funding to the company it selects.
The agency is not commenting on recent reports that it will move forward on the initiative, which it first announced in early 2009. But the agency's goal apparently remains the same, to avoid interoperability problems for consumers using various applications on NFC phones rolled out by different mobile operators.
U.S. mobile operators apparently also believe in the advantages of hiring a single TSM for their project.
But in France, telcos and service providers have adopted what some call a "split-TSM" model, which is designed to guarantee independence between operators and service providers. Telcos, banks, transit operators and others are free to choose their own TSMs, while all the parties, especially TSMs and SIM card providers, are required to comply with tight technical specifications to ensure interoperability.
The model apparently requires a bit of fine-tuning, however, since interoperability problems between TSM services provided by Gemalto and SIM cards supplied by Oberthur was blamed for delays in the launch of NFC-based bank payment in Nice.
print $links ?>
Article comments