U.S. Bank to Issue Dual-Interface EMV Cards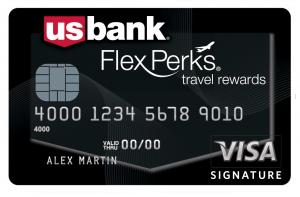 In a first for the U.S. market, one of the country's largest banks plans to begin issuing dual-interface EMV cards targeted at international travelers.

U.S. Bank today announced it would issue 20,000 Visa-branded EMV credit cards this month that can handle both contact and contactless chip transactions. The chips would go into its Flexiperks Travel Rewards card. The bank said it plans to put similar chips in other travel rewards cards in the coming year.
The cards work in contact EMV terminals, which require cardholders to enter PIN codes after they insert their cards into point-of-sale terminals. And the new cards also could be tapped on contactless terminals that support Visa's payWave application in the United States and abroad, but these will not be contactless EMV transactions, even in countries with contactless EMV terminals. They will use contactless magnetic-stripe format data on the cards. The cards, of course, support swipe transactions on less-secure magnetic stripe terminals in the United States.
With the new program, U.S. bank becomes one of the first major banks in the United States to issue any kind of EMV card. JPMorgan Chase in April said it would begin issuing its Palladium credit card, targeted at wealthy customers, starting this month, with other Chase cards to follow. And Wells Fargo also said in April it would start a trial, handing out EMV cards to 15,000 customers who are frequent travelers.
The small United Nations Federal Credit Union earlier issued what is believed to be the first EMV cards by a U.S.-based financial institution. There are a few other small U.S. issuers, which also are targeting EMV cards at their traveling clientele.
Volumes of EMV cards issued in the United States remain small, and it would be years before the massive U.S. market could roll out the more secure chip technology. The technology has been widely deployed in Europe and parts of Asia and Latin America.
While most merchants in Europe and other places rolling out EMV cards and terminals accept magnetic-stripe cards, cardholders who do not carry an EMV card have a hard time buying transit tickets or making other purchases from unattended point-of-sale terminals, especially in Europe.
But unlike the nascent EMV programs at the other banks, the new U.S. Bank EMV card is expected to be the first from a U.S. issuer to include a dual-interface chip. Oberthur Technologies is supplying the cards.
"While we believe EMV is important for our international travel cardholders, we are committed to driving contactless (and) mobile payments in the United States," Cliff Cook, chief marketing officer for U.S. bank retail payment solutions, said in a statement.
The bank was also among the first to test contactless microSD cards in mobile phones. U.S. Bank employees trialed a payWave application on microSD cards in Apple's iPhone and some BlackBerry handsets in 20 cities between November 2010 and March 2011. U.S.-based DeviceFidelity supplied the cards and special attachments for the iPhone.
print $links ?>