SIMalliance Keeps an Eye on HCE, as It Reports NFC SIM Shipment Growth in 2013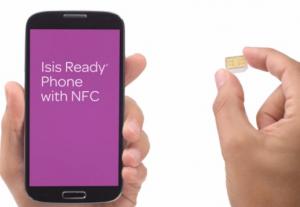 SIM vendor association SIMalliance offered more details about its members' overall NFC SIM shipments in 2013, and despite the emergence of such alternatives as host-card emulation, the group contends that "significant increases in NFC (SIM) shipments look set to continue globally."
The vendor group had earlier announced that its members shipped 78 million NFC SIMs in 2013, up from 30 million in 2012 and 16 million in 2011. Association members account for 86% of global SIM supply, but the group does not include some key Chinese, Korean and Japanese NFC SIM suppliers, so its shipment figures don't take in all global shipments.
The vendor group also does not make numerical forecasts of SIM shipments, but increased shipments are expected to China, the U.S. and Europe this year, sources have told NFC Times.
Meanwhile, the SIMalliance continued to argue that host-card emulation, or HCE, would not threaten its members' NFC SIM businesses, though it acknowledged that some aspects of the impact of HCE remain unknown.
Words:
1,800
Graphics:
Chart: Geographical breakdown of NFC SIM shipments for full year 2012, H1 2013 and full year 2013
Among Topics Covered:
Geographic breakdown of NFC SIM shipments released by SIMalliance vendor group
Expected NFC SIM hotspots this year in China, United States and some European countries
New SIMalliance comments on expected threat from host-card emulation
Major contentions made by the vendor group in its recent HCE position paper
Shipment figures for overall SIM market and LTE SIMs.
Among companies and organizations mentioned:
SIMalliance
Isis
Verizon Wireless
AT&T
China Mobile
China Telecom
Safran Morpho
Proxama
This is premium content from NFC Times.
© NFC Times and Forthwrite Media. NFC Times content is for individual use and cannot be copied or distributed without the express permission of the publisher.
print $links ?>