NXP's Gingerbread Coup Leaves Rivals With a Bitter Taste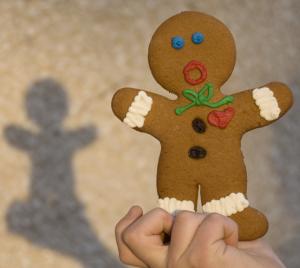 NXP Semiconductors was handing out celebratory gingerbread cookies at the recent Cartes exhibition in Paris after announcing that Google would be using its NFC software and chip in the much-anticipated Nexus S phone sporting the new "Gingerbread" operating system.

But NXP's gingerbread giveaway had competitors gritting their teeth. They charge they had been meeting with NXP at various times for months, and the vendors had agreed they would go to Google together with a common NFC application-programming interface for the Android 2.3 operating system, known as Gingerbread.
The separate deal NXP cut with Google, they contend, will give the chip maker an advantage in selling its hardware for Android NFC phones and could create interoperability problems for Android handset makers and application developers.
NXP counters that Google's aggressive time-to-market requirements for the Nexus S required it to do the separate deal with the Web giant. But the Netherlands-based semiconductor supplier added that since the NFC middleware it donated to Google for Android is open source, competitors can use it for free and enhance it, so it should create no interoperability problems. NFC middleware is essential software running on phones, connecting the NFC chip and secure element with the apps.
Yet, some of the rivals say they suspect that NXP will have planted proprietary features in the middleware, such as required support for the chip maker's Mifare technology. And in any case, the lower layers of the software will naturally support NXP's chips. This could increase development costs for Android handset makers wanting to use another NFC chip.
Even if it's a case of sour grapes among competitors who lost out to a more nimble NXP, some of the rival vendors say they are not prepared to accept an NXP-led development environment for NFC on Android, which promises to become the most important platform for Near Field Communication.
Vendors Discuss New API Group
The competing vendors, which include France-based Inside Secure, formerly Inside Contactless; STMicroelectronics and NFC middleware supplier Stollmann, are discussing forming yet another group to again propose what they say is an "aligned" application-programming interface, or API, for NFC applications running on new Android handsets. This API would be supported by all of the major vendors and would offer a full set of commands for payment, ticketing and peer-to-peer applications. The NFC chip and software, or protocol, stack could be from any vendor, with the latter not necessarily given away free, as long as they support this Gingerbread API.
It would be an alternative to the full API, supporting payment, ticketing and other NFC features, that they expect from NXP or its partners for Gingerbread. Among others that are either participating in the discussions for a possible API alternative or have been approached are NFC chip makers Renesas Electronics and Broadcom, said a source involved in forming the group.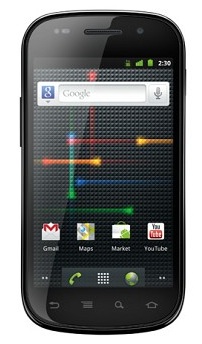 The dispute is occurring at an important time for the development of NFC on Gingerbread, as mobile operators, service providers and other NFC backers clamor for support for more apps. At present, the Gingerbread NFC API, which developers will use to create NFC apps, amounts to only a few commands for tag reading. All the Nexus S can do now are such applications, for example, as enabling users to tap tags displayed by merchants for the online directory service Google Places. A tag might be attached to a store window and by tapping it, the user could be sent information to his phone, such as photos and reviews of the business. Google is holding a trial of the service in Portland, Oregon.
The proposed API group would invite NXP and its development partner, Trusted Logic, to join, but if they don't warm up again to the idea of a common API supported by all the vendors, there could be alternative implementations of NFC for new Android phones, warns Christian Andresen, head of the NFC business unit at Germany-based Stollmann.
"The Google-NXP API is not accepted by the ecosystem, so they (ecosystem players) will drive their own API," he told NFC Times. "My fear is we will have 10 to 15 APIs as an extension for payment, secure-element access, reading and writing to other tag types and over-the-air services."
More than one set of APIs would cause the type of fragmentation that Google, handset makers, telcos and service providers wish to avoid.
NXP would be invited to harmonize its API with the common API developed by the group, said backers of the idea, who add they would move ahead without NXP.
The talk of possible alternative NFC APIs shows that the standards battle over Android NFC phones that raged last spring and summer among vendors is far from over.
Stakes are High
Android is expected to become the No. 1 smartphone platform after 2014, according to Informa Telecoms & Media, though some project that will happen sooner. This and the fact Google and such tier-one Android handset makers as Samsung, HTC, LG and Motorola, along with such big Android backers as Verizon, the largest U.S. mobile operator, are behind NFC, means the stakes are huge for NFC chip makers and software suppliers.
With hundreds of millions of dollars in chip sales and licensing fees hanging in the balance, they have been fighting for every edge.
The vendors, led by NXP and Inside, began firing off tit-for-tat announcements targeted at handset makers and mobile operators last February. The announcements, some made with software partners, sought to convince phone makers and telcos that their chips and software would be interoperable across all Android handsets and would spur third-party developers to stock Android app stores with lots of services using NFC's tap-and-go technology.
Later the vendors formed two groups. One of the groups, created by NXP, Trusted Logic, STMicroelectronics and Stollmann, promised in an announcement last June to produce a "common hardware-independent API" for Android NFC phones.
A second group, more loosely organized and whose existence was kept secret, also included NXP, along with Inside, mobile operator France Telecom-Orange and, according to a source, handset makers Motorola and Sony-Ericsson and wireless chip supplier Qualcomm. It's unclear whether this group actually agreed on a common API or middleware.
In addition to being part of the second group, Inside had been promoting its own open-source Android NFC middleware, including the protocol stack and API. But at roundtable discussion in November in San Francisco, organized by the NFC Forum, that included NXP, Trusted Logic, STMicroelectronics and Stollmann, Inside publicly agreed to align its API with those of the others.
Going 'Behind our Back'
By then, it was too late. NXP was already dealing with Google directly.
"I think what is really, really unfair from NXP, while they were sitting around the table and telling us, 'we are going to align on the APIs,' behind our back they are discussing with Google," Loïc Hamon, vice president of products and marketing for NFC at Inside, told NFC Times. NXP never did reveal that it was working with Google until the announcement of its supply agreement with Google just before Cartes, though details had leaked out earlier.
Hamon contends that while the very slender API now in Gingerbread for NFC would give NXP little advantage to supply chips for Android phones, its whole protocol stack is integrated with Gingerbread. The stack sits between the operating system and API and various commands in the API have to be supported in the stack.
"The overall code from NXP is already embedded, it's easy for them to push for additional APIs based on proprietary code that is already embedded on Gingerbread," he said.
If Gingerbread supports Mifare, the most popular technology used for transit ticketing, it would put Inside at a significant disadvantage to supply NFC chips with secure elements, since NXP has declined to grant Inside a Mifare license. Of course, Inside faces a problem supplying chips for any NFC phone that supports Mifare, unless it partners with a Mifare licensee. Any Mifare support in Gingerbread is also expected to favor suppliers of Mifare tags.
Living in 'Google Time'
Jeff Miles, director of mobile transactions for NXP, earlier told NFC Times that while the company's middleware supports NXP's NFC chips in the firmware, this lower layer can be rewritten for another vendor's chip without difficulty. He was not available for a follow-up on whether there would be any code supporting proprietary features that benefitted NXP. That, however, would run contrary to Google's open concept for Android.
"It's not just a one-time shot," Miles said, calling it part of NXP's strategy to "release all our software in open source. The reason we did that, we believe it's going to make the market grow exponentially."
He said Google would be the one to decide when to add support in the API for payment, ticketing and other high-profile applications that telcos and service providers want. The stack it gave to Google supports all of these applications, he said. So does the hardware in the Nexus S.
NXP said it abandoned the aligned API being developed with STMicroelectronics, Stollmann and Trusted Logic because it would not have been ready in time for Google.
"They live in Google time–it happens now," said Henri Ardevol, vice president and general manager of secure transactions for NXP. "They scanned the market: They just go for a solution that is going to bring the right consumer experience. It has to be right. Google knows a thing or two about software."
'NXP had to Move'
If Inside Secure is unhappy now that it has been outflanked by NXP with Google, it only has itself to blame, suggests Philippe Dubois, general manager, professional and consumer devices for France-based Trusted Logic.
It had never been NXP's business model to give away its NFC software stack. But then Inside announced in February that it would do just that, and not only for Android but other smartphone platforms, including Windows, he said. Trusted Logic, owned by smart card company Gemalto, co-developed the NXP middleware under contract with NXP.
"NXP had to move because Inside was just putting in danger the business model we had," Dubois said. "Because of Inside's announcement, we changed this model."
"They forced us to make this (move). Now they want to collaborate with others? (Well), Inside didn't want to work with others at all."
Inside originally offered to give away its middleware in order to sell more of its chips, critics said at the time. But now Inside is accusing NXP of doing the same.
One of those critics last spring was Stollmann, which licenses its middleware for a fee, so it has no interest in seeing either NXP or Inside give the software away.
But as alliances shift, Stollmann could find itself working closely with Inside to counter the upper hand NXP and Trusted Logic now apparently have in supplying chips and software for the Android NFC phones. STMicroelectronics is expected to be onboard with the new aligned API, but didn't confirm that to NFC Times and neither did Renesas. Mohamed Awad, product group manager for wireless connectivity at Broadcom would only confirm that the company had been approached about joining the proposed group.
Gingerbread Disappointing So Far
Meanwhile, pressure is steadily building to expand the NFC API for Gingerbread. Many in the industry, including telcos and service providers, are disappointed with the few tag-reading commands that Gingerbread and the first handset using it, the Nexus S, so far supports. "This API is useless for us," said one telco, according to a source. Many telcos want to support retail payment, either hosting applications from banks or running the payment scheme themselves.
Stollmann's Andresen believes any new group formed by vendors would have very little time to adopt a common API that could be used for devices by the middle or latter part of 2011. Some more Android NFC models are expected before then.
It's not clear what the process for getting any aligned NFC API into Gingerbread would be, but presumably Google would have to approve it. Google did not respond to a request for an interview for this story.
"I think Google will receive a lot of feedback that this (NXP-stack) approach is not supported by the community, and maybe they will change strategy," said Andresen.
It remains to be seen just how well the NFC ecosystem responds to Gingerbread as it is currently constructed and whether it will seek an alternative like the one NXP competitors are expected to propose.
Perhaps it will depend on which party comes up with the best API to make use of the full range of features NFC offers–because one thing is clear: The few tag-reading commands in the current API are not going to cut it for most telcos and service providers.
print $links ?>