NatWest Bank Drops Out of O2 Money Partnership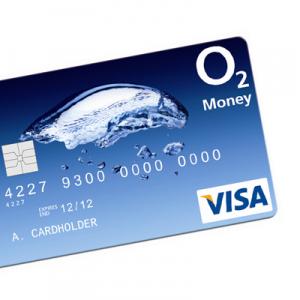 NatWest bank is dropping out of its O2 Money partnership with mobile operator Telefónica O2, leaving the telco looking for a new partner with which to offer prepaid payment cards and, later, NFC services in the competitive UK market, NFC Times has learned.
The telco and bank, which is part of the Royal Bank of Scotland Group, jointly launched the O2 Money program last summer with two Visa-branded prepaid payment cards. At the time, O2 UK's CEO Ronan Dunne said the program would be a "launch pad into a wide range of mobile-banking services."
That was believed to include an eventual launch of NFC mobile payment, following O2's successful O2 Wallet trial that had wrapped up about a year earlier. The partnership also counterbalanced a rival pairing of France Telecom-Orange UK–now the country's largest mobile operator–with big credit card issuer Barclaycard. Orange and Barclaycard have launched their own payment card and plan an NFC launch.
In confirming the split to NFC Times, spokespersons for O2 and NatWest said the strategies of the two parties had diverged.
"NatWest's current priority is to focus on our core banking activities," a spokeswoman for the bank told NFC Times. "Customers told us they want us to do the basics really well, and this is reflected in our recent customer charter, which underpins our retail strategy."
An O2 spokesman said the two parties agreed to go their separate ways after recognizing that "each company's priorities and strategic goals are now different." But he stressed that the O2 Money cards would continue to be marketed as O2 moves the program to a new banking partner. The telco is going through the tendering process now.
"The migration to the new provider will take place over the next year to ensure minimal disruption to existing customers," said the spokesman.
He added that O2 never said that O2 Money, which is the telco's financial services arm, would necessarily partner with NatWest in introducing mobile payment or other mobile-financial services, including NFC. "As and when we come to launch new financial services products, these will also go through a tender process to find the best partner," he said. Both O2 and NatWest called the move to end the partnership a "mutual" decision. They declined to release the number of O2 Money cards issued.
Some observers believe that the Royal Bank of Scotland Group, or RBS, hit hard by the financial crisis and now largely owned by the British government, had little appetite to carry the partnership forward.
"RBS can't afford to take any new projects to the market," said consultant Waqar Qureshi, formerly with Visa International in London.
The implication when the partnership was announced last year was that NatWest and RBS would continue to work with O2 on NFC. Now observers are hard pressed to name a likely successor to the bank. Unlike Barclaycard and its parent Barclays, other large British banks, such as Lloyds Banking Group and HSBC, have so far shown little enthusiasm for contactless payment and NFC, especially since the financial crisis hit in late 2008.
"I suspect there are a limited number of potential partners that would offer the scale O2 would want and have a similar set of interests," John Devlin, principal analyst for smart cards and embedded security in London for ABI Research, told NFC Times.
Any new partner O2 signs up would have to have a large base of customers to make an NFC launch viable, say observers. Consumers would not likely change banks just to become a user of a new O2 Wallet NFC service, they note.
In contrast to France, the Netherlands and some other markets, the developing NFC and mobile payment landscape in the UK appears to be characterized by bilateral agreements between big banks and telcos.
In March 2009, Orange UK joined with Barclaycard to announce plans to develop NFC payment and other services. The partnership could spawn a commercial NFC launch by the end of 2010. The pair in January 2010 launched a contactless credit card that offers users mobile transaction alerts. The fee-free prepaid O2 Money cards are not contactless.
print $links ?>