Hungary's Largest Bank Plans NFC Rollout Despite Recent QR-Code Payment Launch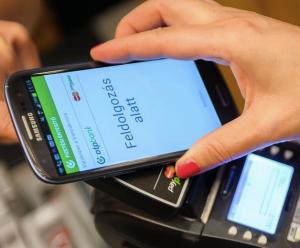 The launch of a QR code-based mobile wallet by Hungary's largest bank, OTP Bank, and Hungary-based mobile-payments technology supplier Cellum, along with MasterCard Worldwide, is not expected to interfere with plans by the bank to launch NFC-mobile payments later in 2014.
Sources told NFC Times that OTP Bank plans to commercially launch NFC payments in the third or fourth quarters of the year, issuing a MasterCard PayPass application on SIMs from Magyar Telekom and Vodafone Hungary. Germany's Deutsche Telekom owns a majority stake in Magyar Telecom, which is the country's largest telco. Telenor Hungary, the country's other major mobile operator, also plans to launch NFC by the end of the year.
Words:
1,500
Among Topics Covered:
Plans by Hungary's largest bank, OTP Bank, to roll out mobile-NFC payments, despite launching a separate cloud-based payments service using QR codes
Details on MasterCard Worldwide's subsidies of TSM integration costs and SIM-rental fees
Details on OTP Bank's OTPay cloud-based payments service
Updated results of the large NFC-mobile payment trial launched in July 2013 and coordinated by the Hungarian Mobile Wallet Association, including payment and loyalty transactions per month compared with card-based transactions
Views by bank and wallet association on host-card emulation
Sources Quoted:
Péter Forrai, MD, electronic banking unit, OTP Bank
Gabor Lemak, gen. sec., Hungarian Mobile Wallet Association
Among companies and organizations mentioned:
OTP Bank
MasterCard Worldwide
Magyar Telekom
Vodafone Hungary
Telenor Hungary
Hungarian Mobile Wallet
Cellum
Budapest
GE Money
This is premium content from NFC Times.
© NFC Times and Forthwrite Media. NFC Times content is for individual use and cannot be copied or distributed without the express permission of the publisher.
print $links ?>