With HCE Threat Looming, Telcos and Their Trade Group Seek to Cut Cost and Complexity of SIM-Based NFC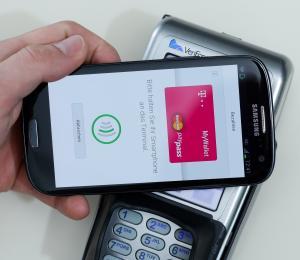 NFC Times Exclusive: With interest in host-card emulation continuing to grow and SIM-based NFC rollouts in need of a boost, mobile operators and their global trade association, GSMA, are pushing for significant cuts in the cost and complexity of TSMs and lowering other hurdles that have discouraged service providers from provisioning their applications on SIM cards.
Realizing the threat to their long-held NFC business plans, at least some major mobile operators are pushing to reduce TSM architecture costs by 75% for service providers over the medium term, with TSM cuts of 25% sought sooner than that, NFC Times has learned.
In general, telcos are reducing SIM-rental fees or doing away with the SIM-rental model altogether. They are also seeking to reduce time-to-market for banks to introduce a new application on SIMs from the lengthy 12 months or more it now takes.
It remains to be seen whether this will be enough to slow the momentum of host-card emulation and other alternatives to SIMs for enabling mobile commerce.
Words:
3,200
Graphics:
Table: Key initiatives and goals by GSMA/Telcos for reducing cost and complexity of SIM-based NFC
Among Topics Covered:
Overview of measures proposed by telcos and coordinated by GSMA to reduce cost and complexity of SIM-based NFC
Telcos that are leading simplification initiative
Goals for cuts in TSM provisioning costs
Common interfaces for telco mobile-wallet platforms
Costs for owning and operating a TSM platform
Evolution and examples of SIM-rental fees
TSM hub approach and projects to date
Simplifying TSM platforms by reducing lifecycle event options
GSMA guidelines on top of GlobalPlatform's end-to-end simplified service deployment framework
Whither the SIM-rental model?
Shared applets for merchants and some other service providers on NFC SIMs.
Among companies and organizations mentioned:
GSMA
Vodafone
Deutsche Telekom
AT&T
China Telecom
Orange
Telenor
EnStream
Isis
Trevica
SIA
China UnionPay
Jetco
Nets
GlobalPlatform
This is premium content from NFC Times.
© NFC Times and Forthwrite Media. NFC Times content is for individual use and cannot be copied or distributed without the express permission of the publisher.
print $links ?>