Google's Schmidt Predicts Contactless Terminal Rollout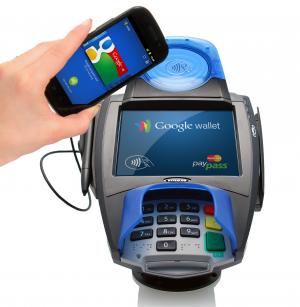 Google's executive chairman Eric Schmidt reportedly predicted Wednesday that one third of U.S. point-of-sale terminals would accept contactless payment within a year, a penetration rate that he said would be "sufficient" for widespread adoption of NFC-based mobile commerce.

But Schmidt, who was speaking at the Cannes Lions International Advertising Festival in France on Wednesday, added that the projection was only an "educated guess," according to an article in the Financial Times.
"I judge that based on how long I think it takes, because the terminals are available now, the software is available now or this summer," he reportedly said. "How long does it take an infrastructure player to upgrade a significant percentage of their infrastructure–it's on the order of a year, it's not a week, it's not a month but it's also not five years…It's an educated guess."
A Tall Order
But upgrading a third of the terminals in the United States within a year would be a tall order, given that, at present, only about 2% of the roughly 7 million card-accepting merchant locations in the United States have been equipped with contactless POS terminals since the U.S. contactless-payment rollout began seven years ago. And many merchant locations have multiple POS terminals.
Google needs a wide rollout of contactless terminals that accept payment along with coupons and other offers for its Google Wallet, unveiled last month, to be successful. Schmidt Wednesday reportedly called mobile advertising and payments a budding $1 trillion industry.
But while Google is believed to be subsidizing at least part of the cost for terminals for the 16 major retail chains it announced will participate in the wallet, Schmidt Wednesday reiterated earlier comments that Google would not be funding the terminals.
"That money is going to be spent not by Google and not by the phone guys but by the credit card companies, because the fraud rates are so much lower," he said in the article. "Nobody knows how quickly this will occur, but it's in their interests to convert as fast as they humanly can."
Payment card networks and banks have not said they would subsidize terminals going forward, although MasterCard Worldwide and other card networks paid for many of the contactless terminals rolled out in the past to support the contactless card rollout.
Schmidt's statement that one-third penetration of terminals would be sufficient to support the widespread adoption of NFC-based mobile commerce is believed to be the first time a Google executive has made such an estimate.
print $links ?>