G&D's Cards Chief Departs; Replaced by Former Wincor Nixdorf Exec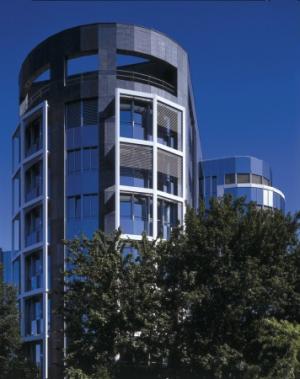 Germany-based Giesecke & Devrient today announced that the head of its banking and SIM card business, which includes its TSM, Michael Kuemmerle, has left the company and has been replaced by the former head of the global banking business for Germany-based Wincor Nixdorf.
G&D announced a restructuring centered on Kuemmerle's unit, mobile security in April, which includes cuts to 400 jobs in Europe.
Kuemmerle, 44, had led the unit since 2006. G&D in its announcement today said he left the company by choice.
Appointed to take his place is Stefan Auerbach, 50, who worked at Wincor Nixdorf for 29 years. He was appointed to head Wincor Nixdorf's global banking business in February of 2006. The company is a large supplier of ATMs and electronic point-of-sale systems.
In February of 2012, Wincor Nixdorf announced Auerbach was leaving the company following a difference of opinion with the supervisory board on the "strategic business development of the company."
G&D today also announced it had appointed a new head for its largest business unit, banknote printing, which had been led on an interim basis by the company's CEO, Walter Schlebusch. Schlebusch, who took over for former CEO Karsten Ottenberg in June, had previously headed the banknote printing unit. The unit is G&D's strongest, and it had €902 million (US$1.3 billion) in sales in 2012.
G&D's mobile security unit includes production of SIM and banking smart cards, as well as personalization, trusted service management for NFC secure elements and over-the-air management of SIM cards. The job cuts include 125 positions in G&D's Munich headquarters.
But the vendor said none of the cuts affected its TSM, which it said in April was working on the implementation of more than 20 projects globally. The company has not announced any large TSM contracts of late.
G&D in April said it hoped to save €60 million (US$78.1 million) per year with the job cuts and other reorganization. The mobile security division had 5,830 employees at the end of 2012.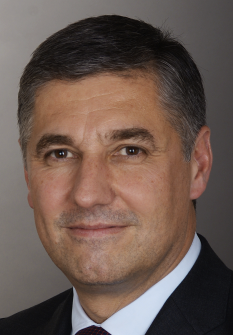 Revenue increased in the unit by 5% in 2012 to €687 million. That is an improvement from 2011, in which revenue fell in the division by 12.7% to €657 million. The company blamed much of the decrease to a significant drop in sales of payment smart cards, compared with strong sales of payment chip cards a year earlier.
G&D said today that long-time G&D staffer Hans Wolfgang Kunz, continues as head of the company's government solutions business unit, which produces e-government cards and documents and related software.
G&D, the No. 3 smart card vendor worldwide and also a major producer of banknotes, saw its net income decrease for at least the fourth straight year in 2012 to €39 million (US$51.5 million). It was €111 million in 2008.
print $links ?>