Experts Not Surprised By Falling NFC Phone Forecast for 2011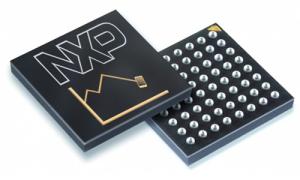 NXP Semiconductors' sharply lower forecast for NFC phone shipments for 2011 comes as little surprise to many, who point to delays in handset shipments and failure by many mobile operators to firm up their NFC business plans.
CEO Richard Clemmer late last week told financial analysts that NXP, the largest supplier of NFC chips worldwide, was expecting only 40 million NFC handsets or fewer to be shipped during 2011–a much lower projection than the 70 million the Netherlands-based chip maker had been forecasting.
Clemmer made the statements less than three months after he suggested NFC phone shipments could approach 100 million this year, if Google's enthusiastic forecasts for Android-based phones came to pass. He added at the time that there was "variability" in the shipment forecasts, and they could drop to 40 million to 45 million.
But NXP most often pushed the 70 million prediction. Now NXP's latest estimate for NFC phone shipments appears to be less than even the low-end of its range, that is, fewer than 40 million phones for 2011, using chips from all suppliers.
NXP also had earlier forecast shipments would double in 2012 to 140 million to 150 million handsets. That 2012 projection will also be lower, said Clemmer, as handset makers delay their shipments of NFC-enabled smartphones and feature phones by one to two quarters. He noted, however, that the NFC "opportunity is just as significant," and handset makers have at least 60 NFC models under development using NXP chips.
"Things have definitely been encouraging this year, but the launches, which we have seen so far, have been tentative or limited in some way," John Devlin, an analyst in London for U.S.-based ABI Research, told NFC Times. The research firm, once known for its overly optimistic forecasts of NFC phone shipments, predicted early this year that only 35 million NFC phones would be shipped for all of 2011–a pessimistic forecast at the time. The firm resisted increasing that forecast despite the rosy forecasts in May from NXP. Devlin projects 80 million to 100 million NFC phones will be shipped in 2012.
U.S.-based Pyramid Research predicts the number of NFC-enabled smartphones sold to consumers will be just 17.5 million this year. That's actually up from Pyramid's earlier forecast that 11.5 million NFC-enabled smartphones will end up in the pockets of consumers by year's end. That's because overall smartphone sales are expected to be higher, UK-based Pyramid analyst Stela Bokun told NFC Times.
The problem, according to NXP, is that mobile operators are not ordering NFC phones as expected, and some handset makers are holding back on launching phone models with NFC inside, especially as a default feature.
"We believe the shortfall is due to a combination of formulation and agreement on the specific business models to support the ecosystem, as well as business challenges some handset OEMs (original equipment manufacturers) are experiencing in the marketplace," Clemmer said during NXP's second-quarter conference call late last Thursday.
Among business models mobile operators have been pushing are trying to charge banks and other service providers fees for hosting and managing applications on the NFC-enabled phones and SIM cards the telcos distribute. Some operators will also seek fees for delivering coupons and other promotional offers to the phones and a smaller number want a piece of the payment transaction.
NXP declined multiple requests by NFC Times to further explain the reasons for the downturn in its NFC phone forecast, with spokesmen pointing to Clemmer's comments during the conference call.
But in a statement sent by NXP to NFC Times, the chip maker added that it hears "repeated confirmation" from handset makers and others in NFC ecosystem of the strong penetration of smartphones carrying NFC in the future. "It is not if the ramp of mobile transactions occurs, but only a question of when it will take place."
Clemmer told financial analysts July 28 that NXP owns more than 90% of the market for NFC chips, with 62 of 66 phone models under development planning to use an NFC chip from NXP. That includes Android phone makers and those from Nokia, though he didn't name the models.
Investors, however, still pummeled NXP shares, sending the chip maker's stock price down sharply July 29, the day after the Q2 earnings release. After recovering somewhat, NXP's share price closed down 27.4% lower for the six sessions following the earnings report. Nasdaq, on which NXP trades, was down by about 8% during the same period. Update: NXP recovered most of the lost territory the following week, including a 13.2% just in its price Aug. 11. End update.
Analyst Tal Simon of equity research firm Monness, Crespi, Hardt & Co., told NFC Times the drop immediately following the earnings report was mainly due to NXP reporting lower-than-expected gross profit margins–less than 48%–the past two quarters and was not directly related to NFC.
While NFC only makes up a very small part of NXP's total revenue, the lower NFC chip shipments played a role in NXP's falling profitability. The chip maker had invested in higher manufacturing capacity late last year in anticipation of soaring chip demand, which didn't happen.
'Hype and Disappointment'
Rémy de Tonnac, CEO of France-based Inside Secure, the only other chip supplier believed to be shipping NFC chips at present, criticized Clemmer's handling of the phone forecasts, noting that industry suppliers have long known that it would take time for mobile operators and others to agree on business cases for NFC.
"It's regrettable that NXP has created some hype and now some disappointment," de Tonnac told NFC Times. "I find it very strange that in a matter of two months we go from 100 million units to 40 million units. It creates a not-so-good sentiment in the market."
De Tonnac is no doubt concerned that Inside will find investors in a sour mood because of the lower forecast when Inside reschedules its planned initial public offering. The vendor postponed the June IPO citing unstable market conditions in Europe.
De Tonnac said Inside is sticking with its long-stated projection of 50 million NFC phones shipped this year using chips from all suppliers, a figure that came from analysts, he said. But he acknowledges it will take a couple of big sellers at the end of the year among models that carry NFC chips to hit that figure. De Tonnac also disputes Clemmer's market share estimates, but declined to offer Inside's figures. Inside will get its "fair market share, and this will be stated at the end of the year," he said.
Slashing Prices
Key to the falling phone projection is the number of models to be introduced this year using Google's Android phone platform. Google declined to comment on whether it is disappointed with the lack of NFC-enabled Android phones on the market besides its own Nexus S.
Google and its partners have slashed the price of the search giant's Nexus 4G NFC phone, presumably to get as many of the handsets into the pockets of consumers before the commercial launch of the NFC-based Google Wallet, expected next month in the United States. It is the only phone that will support the wallet at launch.
The phone can be had for free or just one penny at Best Buy electronics stores and on Amazon, respectively, with a two-year contract from mobile carrier Sprint, the only telco so far supporting the wallet launch. Sprint, itself, cut the price by half last month to $99 with a contract, for those buying the phone directly from the telco. Prices have also been cut on 3G Nexus S models supporting NFC. Google has not released shipment figures for the phone.
Google is said to be planning to introduce a follow-up to the Nexus S, known as the Nexus Prime. But that NFC-enabled phone, which would probably be manufactured by Samsung, like the Nexus S, would not be out until around the end of the year. The planned phone is sometimes referred to as the Nexus 3, since it would be the third in Google's Android-based Nexus smartphone series.
NFC Phones Dribble Out
At present–now past the halfway point in the year­–no high-profile NFC-enabled smartphone has reached the market, other than the Nexus S.
Since NXP made its originally optimistic projections of phone shipments earlier in the year, mobile operator France Telecom-Orange has commercially launched NFC service in late May in the United Kingdom. But Orange UK had to make due with an older Samsung 2G feature phone.
A week after the Orange's Quick Tap mobile-payment launch, Google, in late May, announced its wallet, with the Nexus S 4G as the only phone running the wallet, for now.
"Combine this with the fact that NFC handsets have not been as universal or as early as initially stated by manufacturers, as demonstrated by delays to the new Blackberry Bold, the lack of NFC in some of Nokia's new Symbian products and the fact that Samsung's Galaxy S II is not shipping with NFC in Europe," said ABI's Devlin.

His comments came before BlackBerry maker Research in Motion on Tuesday finally revealed when it would start shipping its first NFC-enabled smartphone, the Bold 9900 and presumably also its twin, the 9930, by the end of August.
There are few other NFC handsets now on the market, noted Mark Hung, research director for wireless at U.S.-based research and consulting firm Gartner.
Hung forecast earlier this year that NFC chip makers would ship 48.5 million units this year and just over 124 million in 2012. He might revise those forecasts in the fall.
"Two of the biggest proponents for NFC, Nokia and RIM, have faced further headwinds since the beginning of the year, when NXP first made its forecast," said Hung. "It has also become increasingly apparent that the September iPhone won't have NFC in it. If I'm surprised at all, it would be that it's taken NXP this long to lower the forecast."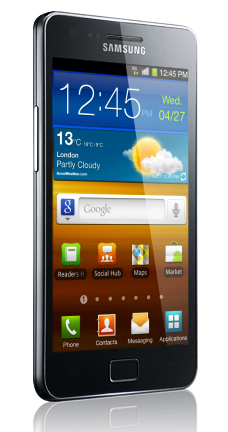 Samsung Electronics unveiled the sequel to its popular Galaxy S, the Galaxy S II, last February and started shipping it in the spring, but the phone maker produces two versions of the Galaxy S II, one with NFC and one without. So far, it has only reportedly shipped the NFC version in South Korea.
Moreover, Nokia-made Windows smartphones supporting NFC will not be out until next year, NFC Times has learned. The first Windows phones from Nokia, without NFC, are expected before the end of the year, however.
In the meantime, Nokia hopes to continue to bolster flagging interest in its Symbian-based smartphones. But Nokia's first smartphone packing an NFC chip, the C7, which the handset maker began shipping last October, still needs a promised operating system update, called Anna, to turn on the NFC features in most of the world. The Finnish phone maker has promised that will be out soon, though it recently began shipping new C7s with Anna onboard. A second announced NFC phone, the MeeGo-based N9, has yet to be released, though is expected in the fall.
Scaling Problems
The United Kingdom is a good example of why NFC phone shipments are late. While Samsung began shipping the much-anticipated Galaxy S II to UK operators in May, the handsets did not pack an NFC chip. A Samsung Mobile UK spokeswoman confirmed to NFC Times that Samsung plans to ship an NFC version of the phone in the United Kingdom later in 2011 "to support the roll out of our network partners' NFC services."
One of those telco partners is likely Orange UK, which would add the phone to devices supporting its Quick Tap mobile-payment service. At present, the service is only available with the low-cost Samsung NFC phone, called the Tocco Lite in the United Kingdom. The phone, while a popular seller, was already two years old by the time Orange tapped it for the project.
But why not use the more compelling Galaxy S II for this high-profile NFC launch?
"I've asked them that very same question–only to be told that the NFC edition of the Samsung Tocco Lite was the only handset available to them," said Devlin.
The 2G Tocco Lite, officially called the Samsung S5230, has been a workhorse the past year in NFC trials, but performed poorly because of antenna issues in the run-up to its first pilots in Spain and France last year. It required much work to get the phone to communicate with point-of-sale terminals properly.
Any introduction of the Galaxy S II or other NFC phones will require much testing and tweaking, both from operators and payment networks, the latter to certify performance and security of their applications on the phones, though waivers are possible.
"The MNOs (mobile network operators) are realizing that this is actually a massive undertaking–and it might not be quite as scalable as they originally thought," said Devlin.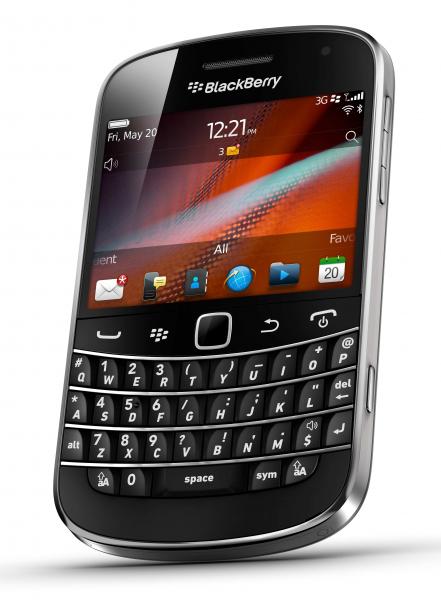 In France, mobile operators have acknowledged they might not hit their goal of selling a combined one million NFC phones by the end of the year. As of July, the country's largest operator, France Telecom-Orange, had only four NFC phone models on sale, three of them newly added to store shelves. None of the phones on sale are top-end smartphones.
In the United States, mobile carriers that make up the Isis joint venture, Verizon Wireless, AT&T and T-Mobile USA, don't plan to launch their NFC-based Isis wallets until the first half of 2012, and then in just two mid-tier U.S. cities, Salt Lake City, Utah, and Austin, Texas.
The carriers could introduce NFC phones before then, though not with the Isis wallet. For example, reports say AT&T is interested in selling the NFC version of the Galaxy S II. And T-Mobile USA might introduce a planned Android NFC phone from LG electronics. Both AT&T and T-Mobile USA sell the Nexus S 3G model, which doesn't support the Google Wallet.
French and U.S. operators expect to have about 10 NFC models on sale in their shops by the end of the year, said NFC industry veteran Einar Rosenberg, who is CEO for U.S.-based Narian Technologies.
He noted that few countries have launched NFC commercially, and perhaps the biggest NFC rollout announced to date, Isis, won't begin until 2012. Given that, the latest projection of 40 million phones shipped by the end of the year is not so disappointing, he said.
"NFC phones will only truly start to launch toward the middle and end of this year," noted Rosenberg, who predicts many handset makers will start by shipping phones with only NFC's tag reading and peer-to-peer functionality turned on, before enabling more complex payment applications. "Some manufactures simply are delaying their phones until next fiscal year for a variety of reasons, including hope that the economy will be better."
print $links ?>