NXP Lowers Projection for 2011 NFC Phone Shipments
NXP Semiconductors, the largest supplier of NFC chips, has lowered its projection for total NFC phone shipments for 2011 to 40 million or less–substantially lower than the 70 million it had been projecting.

CEO Richard Clemmer, speaking late yesterday to financial analysts on a conference call following release of NXP's second quarter results, said orders for NFC chips from handset makers for the second quarter had come in lower than expected, meaning the "ramp" of NFC phone shipments by handset makers projected for the third and fourth quarters of 2011 would be delayed.
"We expected NFC to have an initial ramp in Q3 and a strong ramp in Q4, and we clearly see that pushed out a quarter or two," Clemmer said, adding: "You know, all indications we have is that the opportunity is just as significant as we had said. But clearly, if you look at it on a near-term basis, it hasn't materialized at the rate we had planned for and the rate we had put capacity in place for."
Clemmer seemed to blame the delay on mobile operators for failing to order as many phones as expected because of continued problems agreeing on NFC business models and also on handset makers that are experiencing "business challenges." He did not elaborate.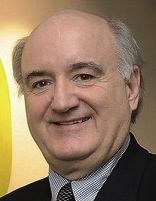 But Clemmer said NXP is working with handset makers on 60 to 62 models to incorporate its NFC chips and possibly its secure elements and NFC phone software. The highest profile design win for NXP has been for Google's Nexus S NFC phones, but the chip maker has also announced wins for Android phones to be introduced by Sony Ericsson and for some ZTE phones. And NXP also supplies Nokia's NFC phones, among others. NFC Times reported in May that NXP was working with handset makers on about 40 NFC models.
That figure has grown to 60-plus models. But it remains to be seen when all of these models will hit the market. And it's unlikely that the iPhone is one of them. Clemmer said in May that he'd be surprised if the next iPhone from Apple supported NFC.
NXP's lowering of its projection for NXP phone shipments for 2011 also means it will probably lower its projection for 2012. It had earlier said that NFC phone shipments would double next year from 2011. This was based largely on the 70 million phone projection, which would have placed the 2012 shipment forecast at about 140 million.
And Clemmer in May suggested NFC phone shipments could approach 100 million units this year if Google's rosy projections for Android NFC phone shipments come to pass. NXP had also said earlier that shipments might come in as low as 40 million. In its latest projection, NXP said the actual shipment figures might even be "slightly" below 40 million.
NXP's NFC phone projections include phones using NFC chips from all suppliers, though Netherlands-based NXP has the largest share of the budding market.
"With it being pushed out a quarter, it would be slightly lower for next year than we'd originally anticipated," said Clemmer in response to a question from an analyst, adding that NXP still expects at least a doubling of phone shipments next year. "But there's still a wide range of outcomes associated with it. It depends on how successful Google is in pushing the Google Wallet through a broad array of platforms. It depends on the 60 handsets that we are currently working with, how fast they ramp up, and actually some suppliers pushing out new models."
Handset makers say they are ready to ship phones with NFC inside, but haven't yet received the big orders from mobile operators, said Stela Bokun, senior analyst in Europe for Pyramid Research, who projected earlier this year that NFC smartphone sales would reach only about 11.5 million units. She might revise the figure.
"Operators are not sure how much they will potentially earn from NFC based services," she told NFC Times. "Since they don't know how much money NFC services will generate, there is a big internal struggle between their departments."
NXP executives said yesterday they had invested in expanded manufacturing capacity late last year to be ready for the ramp-up of chip shipments in the second quarter, which didn't happen. That hurt Q2 gross margins. The delay in NFC along with guidance for the third quarter by NXP that overall sales would be down by as much as 5% compared with the second quarter, did not make investors happy. They sent NXP shares plunging by as much as 16.3% this morning on the Nasdaq exchange, following the release of the Q2 results after the close of trading Thursday afternoon in New York. The share recovered most of the ground later in the day and closed down 3.7%.
Inside Secure, the other major provider of NFC chips so far, which is supplying Research in Motion and also ZTE, was not available for comment.
Clemmer noted that NFC still makes up only a small portion of the chip maker's Identification unit and even a smaller part of its total revenue. The ID unit had sales of $194 million during the second quarter, up just 2.6% from the first quarter.
Sales of Mifare chips for contactless transit cards also dropped during the second quarter compared with the first quarter of 2011, but NXP didn't release a breakout of figures. Clemmer characterized the drop as a "supply chain correction."
"We're still seeing very strong demand," he said. "We still have 1.2 billon travelers today using our Mifare tags in 650 cities that have deployed Mifare."
He said shipments for of chips for banking cards, including those with contactless interfaces, increased during the second quarter, though many of the chips went for cards to be issued in developing countries, and thus brought lower prices. That also hurt margins in the ID unit, said NXP.
print $links ?>
Article comments