NFC Industry Veteran Offers Targeted Ad Opportunity While Waging War on Waiting
U.S.-based Narian Technologies has expanded its NFC app designed to reduce wait times for consumers in stores, restaurants and other retail establishments to also support targeted advertising and offers.
The app, created by NFC industry veteran Einar Rosenberg, CEO of Narian, is part of a suite of applications the U.S.-based application development company first announced a year ago.
That suite uses NFC to enable consumers to place orders, summon store employees for assistance, check product availability and use other interactive services with merchants after entering the establishment.
Rosenberg earlier this month added the targeted ads option along with making other upgrades to the company's NFC Paging app, which he said is now commercially available.
The delivery of targeted ads and offers to NFC phones is gaining in market awareness. For example, it forms the basis of Google's business model for its Google Wallet. Users of the wallet would mainly get the promotions while browsing and could redeem coupons and other offers with or without NFC, though few merchants are set up for the latter yet.
On a much smaller scale, Narian's new service-paging app, which Rosenberg made available in the Google Play store earlier this month, mainly lets consumers tap an NFC tag to request help from store employees or wait staff.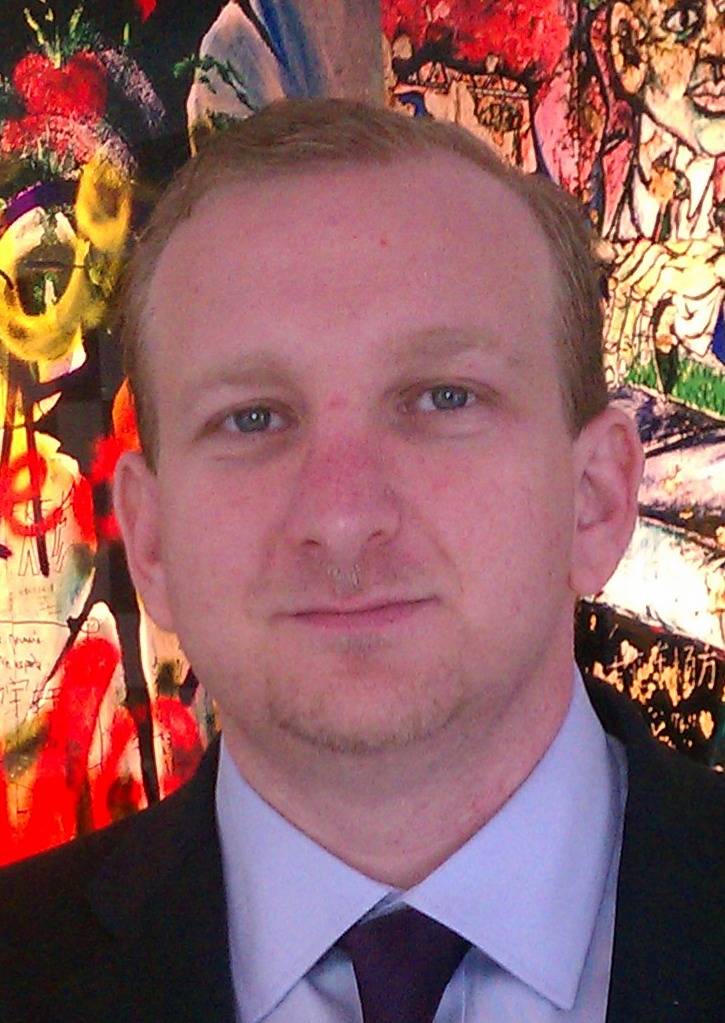 The app, for example, would allow a shopper who finds a product out of stock on a store shelf to tap a tag to summon an employee to check for the item in the storeroom. Or a diner could request a refill on his coffee or ask for the dessert menu after tapping an appropriately placed tag on or around the table.
Designated employees would receive the secure requests on their mobile devices, via their mobile browser, a tablet app, text message, e-mail or by voice, depending on the choice of channel by the merchant. Or the merchant could decide to display the requests on a monitor viewable by several employees.
The tag stores an identifier of the merchant and the tag's exact location. This information is sent to the paging system on Narian's server. As long as the employees' work schedules and assignments are logged into the system and are up to date, the proper employee should be summoned.
The request puts the employee on a timer, which consumers can see on their screens. After the employee arrives, he would tap his contactless ID card on the consumer's NFC phone to close the request.
The system is designed to substantially reduce wait times for consumers and also gives merchants information on how responsive their employees are.
Captive Audience
And during that wait, Rosenberg said Narian's system could send ads tied to the consumer's location, the time he tapped and other factors.
"The customer is on aisle 1A, on the north side. What is on aisle 1A north side? It's pasta and tomato sauces," Rosenberg told NFC Times. "While I'm waiting for the guy to tell me where the pasta I'm looking for is, I (merchant) can advertise tomato sauces. You know exactly where they (customers) are because of NFC, and you've got the customers facing the advertised product that is literally arm's length from them."
He said the system also could send ads or offers that are customized to the consumer's buying habits and preferences–though the merchant would have to provide customer profile data.
"We don't keep track of their buying habits, but we do supply the retailers with unique users and their usage within their location," Rosenberg said. "They can link that data with the consumer's loyalty card and thereby their purchasing habits."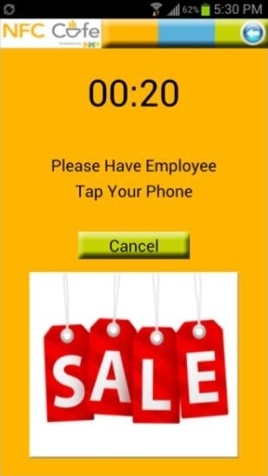 The system is designed to enable targeted advertising with the pinpoint accuracy that cell towers, GPS, Wi-Fi or other location-based technologies can't deliver, since the consumer is tapping a tag at a specific location in a store– "and at the moment they are most likely to impulse buy," Rosenberg said.
The consumer opts in merely by the act of using the app and clicking on a banner ad that appears on his screen while waiting for the employee to arrive, he said. The ad could link to a coupon, downloadable from the merchant's mobile Web site, to social media, a YouTube video or other promotional content.
Consumers could redeem coupons or offers with a variety of technologies, including NFC, if supported by the merchant, bar-code scanner or manual inspection by the clerk.
But the banner ad is the only promotion the consumer would get from the Narian system, according to Rosenberg, who said he is mindful that unsolicited text messages, pop-up ads or other unwanted promotions could alienate consumers.
"A consumer is not going to want to be spammed aisle by aisle," he said. "The consumer is given the basics of the ad, which is the first image banner. While they wait, they decide if they want to take the next step and learn more, and at that point, they decide if they want to receive the coupon."
Better than Bar Codes
Rosenberg said he also improved the paging part of the app, including auto launching and more analytics.
But merchants have been slow to adopt NFC, and since Narian first announced its suite last year, the applications have yet to sell, though he said the applications were only ready for beta testing last spring.
Of course, the application would require employee training by merchants, many of which have high staff turnover rates.
And, in any case, there were few NFC-enabled smartphones on the market last year in the U.S.
Rosenberg said, in large part, he blames poor awareness among retailers of what NFC can do. Moreover, many of those who are familiar with the technology don't know that many more NFC-enabled phones have been rolling out this year.
And there also has been an overemphasis on payment when it comes to the plans for rollouts of NFC, he contends.
Rosenberg, an NFC specialist for the past 10 years, continues to push the technology for nonpayment NFC applications and argues that NFC is better suited to a service-pager application than other technologies more commonly found in smartphones.
While a customer's location established by cell towers, Wi-Fi and GPS don't offer pinpoint accuracy, NFC isn't the only option to find the exact location of a customer carrying a smartphone. A merchant could use 2-D bar codes, or even texting codes or, later Bluetooth low power, to zero in on the customer.
But bar codes and other technologies have disadvantages, contends Rosenberg. For one, they require users to open an application. Tapping an NFC phone could do that automatically.
Also, bar codes offer little security, often suffer poor performance in dim lighting and could be vandalized much more easily than tags, argues Rosenberg. Texting codes also are not as convenient or as fast as using NFC, he said. And there are few devices supporting Bluetooth low power and the range is longer than NFC.
And low-tech buzzers or ringers that some merchants have deployed at points along their aisles have not caught on, he said.
War on Waiting
Rosenberg claims the NFC Paging app could reduce wait times for consumers by at least 30% and at a cost of only $20 per month for merchants to set up the system and to operate it.
The application is mainly targeted at small merchants. Rosenberg dropped a requirement that merchants pay an additional 5 cents each time a customer tapped a tag to summon an employee after the first 400 taps.
The more simplified pricing model is designed to make the NFC technology more accessible to small merchants, he said.
And he insists it's not just a solution searching for a problem. NFC Paging and similar applications that might be introduced in the future are designed to make employees more responsive and help to save some of the billions merchants lose every year in lost sales when dissatisfied customers quit queues or give up trying to find the product they are looking for. It's sort of Rosenberg's personal war on waiting.
"We get bad service, and there are no checks and balances to motivate employees to give you good service," Rosenberg said. "When was the last time you went to a large supermarket and you couldn't find an item you were looking for or the item was out of stock and that retailer probably had it in the back?" he said.
"All these situations probably tell you one thing: Service sucks." NT