Vodafone and Bank of New Zealand Launch NFC Trial with Galaxy S II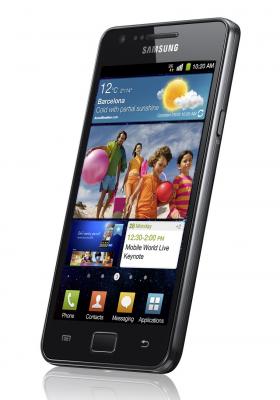 Vodafone New Zealand and Bank of New Zealand have launched an employee trial of NFC payment using the Samsung Galaxy S II.
The trial, involving a combined 44 employees from the telco and bank, is seen as a prelude to launches in the country in 2013.
The employees will reportedly be able to tap to pay at cafés in Vodafone New Zealand headquarters in Auckland and in one of the Bank of New Zealand's main offices in Wellington. The bank's Visa-branded application will be stored on SIM cards issued by Vodafone. It is reportedly a credit application and would be expected to support Visa payWave, though another report described the application as prepaid.
Vodafone New Zealand mobile marketing innovations manager Bridget Gallen told Computerworld in Auckland that the telco planned to commercially launch NFC in New Zealand in 2013.
It's one of the first NFC trials to be announced using the popular Galaxy S II, though South Korean telco KT has sold the phone in its commercial NFC service since last spring. Other South Korean telcos, including SK Telecom, have followed. The NFC version of the phone supports a single-wire protocol connection between the NFC chip and SIM. It only became available in the West this fall.
Bank of New Zealand head of innovation Paul Tait told Australia-based iTnews that the bank had considered trialing NFC bridge technologies, such as contactless microSD cards and attachments for Apple's iPhone, but decided against them. He said the bank had no timetable for an NFC launch, but expects NFC technology to take off for payments in 18 months.
Vodafone New Zealand is part of the giant UK-based Vodafone Group, which gives its branches autonomy in pursuing NFC projects. The German branch has been the most active with trials, including launching an NFC-based transit ticketing project, called Touch&Travel, in 2008. Two other German operators later joined, Telefónica Germany and Deutsche Telekom. The three telcos earlier this year announced an agreement to form a joint venture to launch NFC-based payment and other services.
A launch is expected next year in Germany, along with launches by Vodafone operators in some other countries, including the Netherlands and its home base of the United Kingdom. Vodafone's UK branch has been less aggressive than its main domestic rivals, Orange UK and Telefónica UK, but is gearing up for an NFC launch, NFC Times has learned.
The Bank of New Zealand is owned by National Australia Bank, which held an internal pilot putting a Visa payWave application on SIM cards issued by Australian telco Telstra.