Big U.S. Merchants Form Company to Develop Mobile Wallet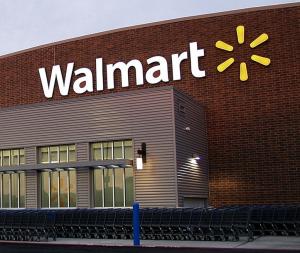 More than a dozen large U.S. merchants, including Wal-Mart Stores, Target, Best Buy and 7-Eleven, have formed a company to offer consumers mobile payments and customized offers, an initiative that would compete with Google Wallet, Isis and other mobile wallets.
UPDATE: The venture, called Merchant Customer Exchange, or MCX, wants to offer "ubiquitous acceptance" and other advantages to mobile wallets and mobile-commerce apps now available or planned, a spokesman for the company told NFC Times.
"The merchants feel what's going to set it (MCX) apart are two things: They feel they understand the payment and shopping experience better than other players do, (and) these merchants believe that wide acceptance is incredibly important. And, of course, it has to be securely delivered."
He said the MCX mobile application would not just take the payment card and put it in the phone. "Instead of swiping a card, you are using the phone–I don't think that's what we're after," he said. "They (merchants) just don't want to take the experience today and have it work with a phone. They want something better."
But MCX is not revealing when it plans to launch the mobile wallet or what technologies it would use, such as NFC or cloud-based mobile commerce. But in its announcement today, the group said its application will integrate a "wide range of consumer offers, promotions and retail programs," adding that the application will be "available through virtually any smartphone."
That indicates MCX would need to support other technologies, likely in addition to NFC, since NFC is still not available on most smartphones.
The Wall Street Journal in an article earlier today (subscription required), doesn't mention NFC by name, but besides noting that the merchant initiative would compete directly with the Google Wallet, along with Isis, said that the technology being discussed by the merchant group "relies on applications that a customer can download onto a smartphone and then make purchases in a store by tapping the phone against a reader placed by the cash register." That is a clear reference to NFC. The article mainly cites unnamed sources.
The MCX merchants are also likely seeking to lower their transaction fees with the new initiative. Despite government rulings and legislation in recent years lowering interchange fees, the prospect for lower merchant fees has always been a prime motivator for American merchants to launch their own payments services.
The MCX spokesman would only say that "there certainly are costs in the status quo that are not efficient, and there is a chance to address those."
In the MCX announcement today, the group said it expects to announce other large merchants joining the group in coming months. It disclosed 14 merchants that had joined the group and will contribute funding. In addition to Wal-Mart, Target, Best Buy and 7-Eleven, such major U.S. merchants as department store chain Sears, retail pharmacy CVS, home improvement chain Lowe's, gasoline retailers Shell Oil and Sunoco, and supermarket or grocery store chains Publix and Hy-Vee have joined the group.
"MCX will leverage mobile technology to give consumers a faster and more convenient shopping experience while eliminating unnecessary costs for all stakeholders," stated Mike Cook, corporate vice president and assistant treasurer for Wal-Mart, in the announcement. He said the MCX platform would use "secure technology" to deliver a mobile-commerce application "to all merchant categories, including retail stores, casual dining, petroleum and e-commerce."
Also in the announcement, Terry Scully, president of financial and retail services for Target, said that MCX would offer "the most comprehensive mobile-payment options for consumers.
"By participating in MCX, merchants are in a position to effectively deliver innovative payment approaches that aren't available today," he said. The announcement doesn't elaborate on the new payment approaches. END UPDATE.
It's also unclear whether the merchant's mobile-commerce initiative would definitely support existing payment brands, such as those from Visa Inc., MasterCard Worldwide and American Express, or offer another payment brand or both. The MCX spokesman would not elaborate.
Merchants might support the established brands and negotiate lower fees while perhaps also offering their own store brand or private-label applications in the planned wallet. Accepting their own store brands greatly reduces transaction fees for merchants as compared with open-loop bank cards.
At the same time, smartphone technology would enable the merchants to send coupons and other offers to consumers when they are in or near their stores, using geolocation and smart posters, for example. They would need NFC to enable consumers to tap smart posters to download coupons and offers.
With their own wallet, the merchants wouldn't have to trust Google or other wallet providers with their customer data, though they would have to find a way to keep data separate from competing merchants in MCX.
But rolling out their own mobile payment, such as private-label mobile applications, would require the merchants to have access to secure elements in NFC phones. That might also be the case for customized offers, depending on how the merchants plan to roll out the technology.
In the U.S., mobile operators largely control these secure chips, either on the SIM cards they issue or on embedded chips in the NFC phones they buy. This has been a problem for Google in getting more smartphones into the hands of consumers supporting its wallet.
The Journal also reported MCX is looking for a CEO. The publication reported on the merchant-led mobile-payments and wallet plans in March, also mostly citing unnamed sources.