Payment Provider: NFC Application in New Zealand Stacks up Well with Cards
New Zealand contactless payments service provider Snapper said use of its NFC mobile application is matching that of its cards for transit fare collection and is higher for retail purchases, though transaction figures were not available.
Snapper launched the Touch2Pay NFC service in early May with New Zealand mobile operator 2degrees on one Android phone and has since added four others, including the Samsung Galaxy S III. Users can tap to pay for fares on 1,000 buses, 3,000 taxis and at more than 500 merchant locations, though the number of buses will be reduced with the decision by Auckland Transport to terminate Snapper's contract to provide fare collection on Auckland area buses.
UPDATE: But Auckland Transport, which manages train, bus and ferry service in New Zealand's largest metropolitan area, announced late last month it will end acceptance of Snapper on its buses as it introduces an "integrated" contactless transit card for the various modes of transport provided by France-based Thales. Auckland Transport said Snapper was not ready in time to make its equipment compliant with the Thales system and negotiations between the parties had failed.
Snapper responded that Auckland Transport, along with the New Zealand Transport Agency Thales were at fault for "not providing the critical components for successful integration," Snapper chairwoman Rhoda Phillippo said in a statement. "Snapper put forward a plan in April that would have delivered by 30 November, but Auckland Transport never took the decisions and steps it needed to take for that plan to be implemented." END UPDATE.
Snapper this week announced that it would offer downloads of its Snapper application over the air to SIM cards 2degrees issues. U.S.-based ABnote, which has a base in Australia, is serving as the trusted service manager for Snapper.
Up until now, the closed-loop Snapper application has been preloaded on NFC SIMs that 2degrees issues.
Snapper CEO Miki Szikszai told NFC Times use of the Touch2Mobile NFC application for paying transit fares is "at the same level as Snapper card usage," though he didn't specify what that level of usage is or how many customers have signed up.
He said usage of the payment application was up substantially for retail purchases and attributed that to the ability of users to view their balance on the cards. Presumably, the higher use of the NFC application for retail purchases is compared with activity for the same customers with their Snapper cards.
Szikszai also said reloads are up by 50% with Touch2Pay as compared with cards. Users can top up over the mobile network with phones.
He was not immediately available to respond to follow-up questions on retail transactions or offer other details on the increase in use of the mobile service as compared with cards.
Snapper is accepted at a number of convenience stores, often called dairies in New Zealand, many of which are located along bus routes. Cafés and other stores that generally accept low-value payments, including Subway sandwich shops, also take Snapper. Of course, the base of use for Snapper at retail is small.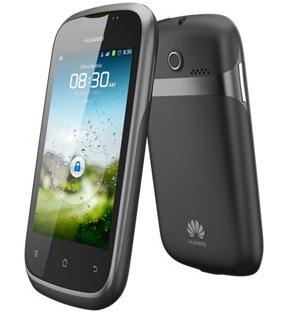 Since launching four years ago, Snapper has issued 400,000 contactless cards and recorded more than 115 million transactions. It's used in the capital Wellington and the country's largest city, Auckland.
Snapper and 2degrees launched the Touch2Pay service in Wellington on the NFC-enabled LG Optimus Net. They added support for the Samsung Galaxy S III in late May, perhaps the first project to use the phone commercially for NFC payment. Both are Android phones.
The parties have recently introduced three other NFC-enabled Android phones for use with Snapper, the LG Optimus L5, Optimus L7 and Huawei Ascend Y201.