London NFC Hackathon Gets Backing of Major Telco, Handset Makers, Other Brands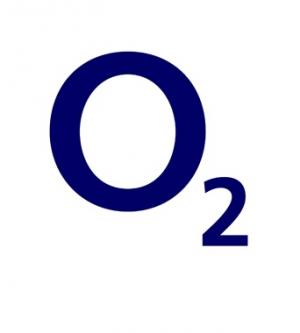 The 36-hour NFC app development competition being organized by UK-based digital advertising agency Isobar for next month in London promises to be different from the other so-called "hackathons" Isobar put on in Boston and San Francisco last year.
For one thing, a major mobile operator, Telefónica UK, known as O2, the country's second largest telco, is co-sponsoring the event.
While O2 is staying mum on when it plans to finally launch NFC services commercially, the hackathon is another sign the No. 2 telco is gearing up for its promised rollout, following delays.
Isobar as early as today will reveal other major brands–including two handset makers–that are backing the event, as well as sponsors for each of four application categories in the competition: retail, sporting events, finance and leisure and entertainment. In total, nearly a dozen brands will join as sponsors for the event.
Telefónica is also putting money into the hackathon, as part of a "kick-starter" fund to help the winning developers or teams to commercialize their ideas, including paying for some marketing costs. This is also a first for the hackathons, Dom O'Brien, head of innovation for Isobar, told NFC Times. The developers will be building apps for Telefónica's BlueVia development platform.
"One key thing applies to all of our events–the IP remains 100% with the authors," he said. "What the brands and the authors do have is an opportunity to talk to see if they want to further those ideas."
The event also shows O2 UK is interested in more than just payment for its commercial launch of NFC, which is part of its planned O2 Wallet.
NFC Launch Delays
But exactly when O2 launches NFC or the wallet remains to be seen. The telco has not responded to requests to clarify the matter.
James LeBrocq, head the telco's mobile financial services arm, O2 Money, said last year the NFC launch would happen during the second half of 2011.
O2 missed that deadline, and part of the reason may be because the telco still does not have an e-money license from the UK Financial Services Authority. The launch, when it happens, is to feature the telco's own NFC-based prepaid payment application, supporting Visa payWave.
O2 applied for the license only in November, according to a recent presentation by Craig Oldroyd, director of mobile payments for O2 Money. The FSA has not yet granted the license, according to its Web site.
Oldroyd said in the presentation that O2 remains keen on becoming a payment service provider so that it could be "in control of the propositions we deliver to our customers and communicate with them in the way they expect," according to one of the slides.
The telco is also expected to eventually allow other payment applications and other services into its wallet, including those issued by UK banks.
The O2 Wallet will also have non-NFC services, enabling users, for example, to collect and redeem offers and coupons, shop online and transfer money. But O2 has yet to launch this part of the wallet either, despite earlier pledging to do so by the end of 2011.
The delays have caused O2 to fall further behind rival Orange UK, which launched a small NFC m-payment service commercially, Quick Tap, last May.
A recent announcement by O2's parent, Spain-based Telefónica, that it had selected U.S.-based mobile messaging and m-commerce vendor Sybase 365 to develop its mobile-wallet application and would launch wallet services during the first half of 2012 does not include O2 UK, which has its own m-wallet vendor.
In addition, while Telefónica group said it would use the wallet in its other European branches, including Germany and probably Spain, as well as in Latin America, the wallet applications will probably not include NFC when launched, a spokesman from the Telefónica Digital division, which is overseeing the project, told NFC Times.
An announcement by Telefónica Digital in early December naming Germany's Giesecke & Devrient as trusted service manager for the group's European operators did include O2 UK. That announcement, however, promised that Telefónica would introduce NFC services in Europe "over the next few months." That clearly has not happened.
"It's important we get it right," the spokesman for Telefónica Digital told NFC Times.
A report in British newspaper The Telegraph last Saturday cast doubt that O2 UK and the two other major UK telcos, Everything Everywhere, a joint venture that includes Orange UK; and Vodafone UK; would be ready with their coordinated NFC and mobile-wallet platform in time of the start of the Summer Olympics in London in late July. The telcos last summer had pledged to be ready for the opening ceremonies of the games.
The joint venture plans to build the common technology platform and to cooperate on some marketing and sales for mobile promotions and other applications. But the telcos have yet to submit their final request for approval of the JV to European Union antitrust regulators, meaning the platform probably won't be ready by July.
But this doesn't mean that individual telcos, such as O2, couldn't launch a wallet in time for the Olympics. And that could include NFC applications with a tie-in to the games. After all, one of the categories in the Isobar Create London hackathon next month calls for apps for sporting events.
"It is more than possible to develop applications for use around the Olympics, but it is difficult to create 'official' applications due to strict brand guidelines and very clearly defined roles for (Olympic) sponsors," said Neil Garner, CEO of UK-based NFC company Proxama, which will provide tools and other assistance to developers participating in the hackathon.
UPDATE: Visa Europe and Samsung Electronics, Olympics sponsors, Friday unveiled a payment application, which they will demonstrate at the Mobile World Congress next week in Barcelona. The Visa payWave application and corresponding smartphone app will enable users to view their transaction history and balance information.
The companies, however, have not revealed the model they will introduce for their promotional "Olympics Phone," which Visa and Samsung plan to hand out to athletes and which also will go on sale to the public. They also didn't mention the issuer for the payment application.
But Lloyds TSB announced last May it would issue a Visa application for the phone. A bank spokeswoman at the time told NFC Times the bank planned a commercial launch of NFC payment by the end of 2011, which did not happen. END UPDATE
Overall, the brands backing the London hackathon want to help accelerate the NFC rollout in the UK, Garner said. adding that there is now a range of handsets available to play host to the applications the developers create.