China Mobile Gears Up For Major NFC Trial with Wallet, SIMs
China's largest mobile operator, China Mobile, is gearing up for a major trial of SIM-based NFC services next February, which could extend to several cities and use five or more Android-based NFC phones.
The proposed plans call for China Mobile to offer its own mobile wallet and to trial payment and possibly other services, such as local transit fare collection, access control and mobile banking, sources said.
The telco plans to launch the project in February, around the time of the Lunar New Year holiday, and it's proposed to expand to up to 50 cities. But it would probably begin in China Mobile's Hunan province branch, which is the telco's test bed for new mobile-and electronic-commerce products.
China Mobile issued a tender request for an Android-based mobile wallet for its Hunan branch in late August, NFC Times has learned.
And it has begun testing handsets and NFC SIM cards. At least three models have passed the tests, those from Taiwan-based handset makers HTC and Chinese phone makers TCL and K-Touch, said a source.
Targeting Android 4.0 Phones
An internal presentation given by a China Mobile executive that has circulated in Chinese media said the telco is considering at least five Android handsets for the project, including versions of the Samsung Galaxy S III and HTC One X. The presentation also described three domestic NFC phones, with brands to be determined. All would support Android 4.0, Ice Cream Sandwich, or above, under the plan and would also apparently support China's domestic 3G technology, TD-SCDMA or TD-HSDPA.
A rollout could follow the trial, which is tentatively planned to last five months.
NFC Times has confirmed the authenticity of the presentation, made in July, which gives a roadmap of China Mobile's proposed NFC plans–although one key source emphasized the plans are not set in stone and could change based on availability of handsets and services.
The size and number of cities China Mobile will launch in is also subject to change, said another source.
What is clear is that China's giant telco is gearing up for NFC, and appears to have accepted the SIM card as the secure element. The operator in the past has experimented with proprietary contactless SIM cards and also looked into using embedded secure elements in NFC phones.
Working with Bank, UnionPay
China Mobile and China's large payment network, China UnionPay, announced an agreement in June, in which the two players said they would work together on product development, technical standards, trusted service management, interoperability and common promotion of mobile payment. The cooperation agreement included using SIM cards as secure elements.
The China Mobile presentation focuses on mobile payment, supporting UnionPay's contactless application, QuickPass, and what appears to be plans for a co-branded bank card with Shanghai Pudong Development Bank, of which China Mobile owns a 20% stake.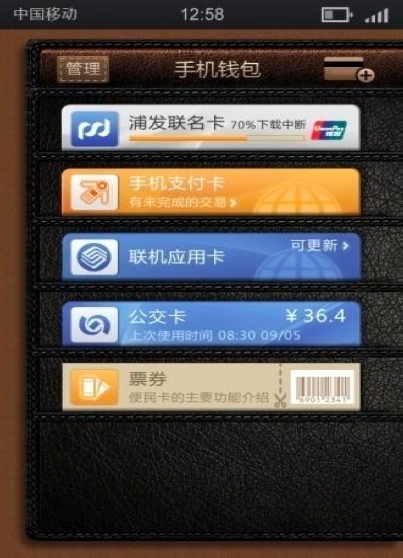 UnionPay has said it is rolling out hundreds of thousands of point-of-sale terminals supporting its contactless application and the penetration of those terminals is expected to be one of the factors China Mobile uses to choose the cities and districts within cities where the trial will be held.
At present, contactless applications from Visa Inc. and MasterCard Worldwide, payWave and PayPass, respectively, have no presence in China, since state-owned UnionPay enjoys a monopoly on domestic bank card transactions. That could eventually change with a recent World Trade Organization ruling.
China Mobile and Shanghai Pudong Development Bank issued contactless stickers last year. But a source said the telco won't exclusively work with the bank as a payment issuer.
The agreement between China Mobile and China UnionPay doesn't mean all NFC mobile-payment projects in China will use SIM cards as secure elements. UnionPay has already launched payment on microSD cards in NFC-enabled phones. And China Merchants Bank is expected to announce a project as early as next week that will put its payment application on an embedded secure element in an HTC NFC phone model, NFC Times has learned.
As for China Mobile, it hopes to get handsets for its planned trial in the next month or two, according to the presentation. And it hopes to have some of the services ready by the end of the year, including local transit and access control. Plans also call for possible campus, couponing and loyalty services.
The two high-end phones China Mobile could include in the test, the Galaxy S III and HTC One X, would each cost users 3,000 yuan (US$475).
Each of the other three Chinese-made handsets included in the presentation would sell for no more than 1,300 yuan (US$205). While the presentation says that the brands of the Chinese-made handsets are yet to be determined, it suggests the NFC chips for two of the models would come from Chinese NFC chip maker Shanghai Fudan Microelectronics.
The other model lists a chip from either Netherlands-based NXP Semiconductors or France-based Inside Secure.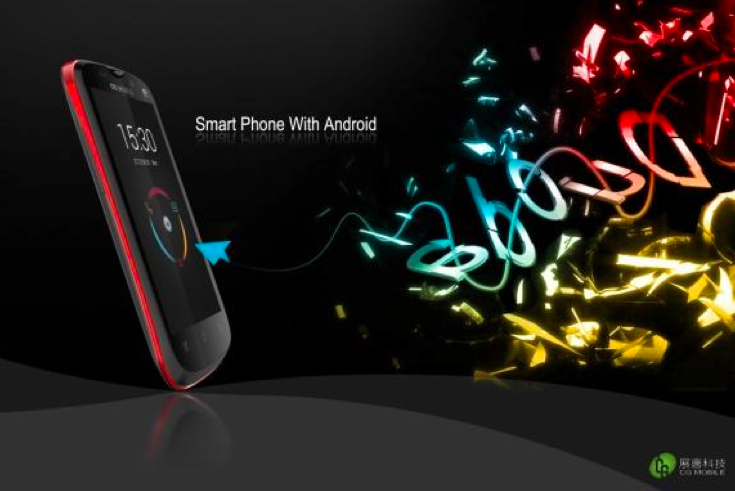 It's not clear whether China Mobile is referring to specific device makers for the domestic phones. Inside is expected to provide chips for Android phones from China-based ZTE, as a second source to NFC chips from NXP.
NXP is supplying the NFC chips for all Galaxy S III and HTC One X phones globally.
It remains to be seen how China Mobile will choose participants in the large trial. Most of the telco's more than 680 million subscriptions are with customers who carry cheap SIM cards.
According to the presentation, the telco would enlist such participants as employees, early adopters, campus and enterprise users and "friendly customers."