Tenders Due for TSM Platform Planned by Taiwanese Banking Joint Venture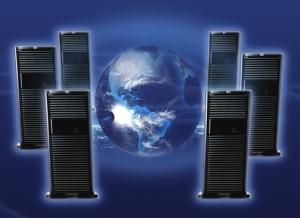 NFC Times Exclusive: Tenders are due tomorrow from vendors in response to a request for proposal for Taiwan's second planned centralized trusted service management platform–this one from Taiwanese banking groups, which formed a mobile-payments joint venture late last month.
The groups are going ahead with plans for the service-provider TSM platform despite prospects for a fragmented NFC ecosystem in Taiwan, and host-card emulation on the horizon.
In this article:
Words:
900
Graphics:
Revised table on SP-TSM aggregators, SEi-TSM aggregators and hubs, including backers and TSM platform vendors
Among Topics Covered:
Taiwan banking joint venture's deadline for tenders for service-provider TSM platform
Details of banking joint venture, Mobile Payment Co. Ltd.
TSM suppliers expected to submit proposals
Taiwan's fragmented NFC ecosystem
Earlier contract by Taiwan's telco-dominant NFC joint venture and plans by No. 1 operator Chunghwa Telecom
Muted impact so far for host-card emulation
Among companies and organizations mentioned:
Mobile Payment Co. Ltd
Alliance Digital Technology Co.
Chunghwa Telecom
National Credit Card Center (NCCC)
FISC
TWNCH
EasyCard Corp.
Safran Morpho
Gemalto
Smart Catch
Giescke & Devrient
Oberthur Technologies
This is premium content from NFC Times.
© NFC Times and Forthwrite Media. NFC Times content is for individual use and cannot be copied or distributed without the express permission of the publisher.
print $links ?>