RIM: NFC Will Become Standard Technology in Smartphones
BARCELONA — 2011 will be a "pivotal year for NFC," said the head of handset software for Research in Motion, in confirming that "many" of the company's BlackBerry models will support NFC this year.
The comments by Andrew Bocking, vice president for handheld software product management at RIM, followed reported statements a day earlier by RIM co-CEO Jim Balsillie that "many, if not most" of the company's smartphones released throughout this year would include NFC. Bocking spoke Thursday at a session on NFC at the Mobile World Congress in Barcelona. Balsillie reportedly made his comments during a keynote address on Wednesday.
"NFC, like Bluetooth and WiFi, is really going to be one of those services that will become standard equipment in smartphones," said Bocking.
RIM ranked as the fourth largest mobile phone maker worldwide in 2010 with shipments of 47.5 million units, according to U.S.-based Gartner research. The Canada-based handset supplier did not announce any NFC-enabled phones during the Mobile World Congress last week. At least some of the new NFC phones are expected by mid-year. As NFC Times earlier reported, RIM will use Inside Secure's new SecuRead NFC chip, and production of the chips is not expected until April.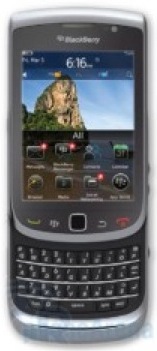 Tech bloggers reported last month rumors of three NFC-enabled BlackBerrys, including an expected flagship for the handset maker, the Dakota. One site, which said it had obtained photos and specs for the BlackBerrys, also speculated the next-generation BlackBerry Curve and BlackBerry Torch 2, would get the NFC treatment.
Bocking mentioned a number of applications that RIM believes its NFC phones might be used for, including retail payment, transit ticketing, access control for corporate campuses, sharing contacts and pictures, and activating accessories. The company is building application-programming interfaces for the applications, he indicated.
"There are hundreds if not thousands of scenarios that NFC could enable for those use cases," he said.
RIM is said to have insisted that the NFC chips include embedded secure elements. Inside's SecuRead NFC chip is stacked with such an embedded secure chip, which could store applications that RIM controls.
Anne Bouverot, executive vice president for mobile services for mobile operator France Telecom-Orange group, who spoke at the same NFC session as Bocking, warned that applications stored both on SIM cards and embedded chips in NFC phones could create fragmentation, and customers wouldn't know whom to call in case of a problem, such as losing their phones.
Orange, which plans to charge service providers fees to manage their applications on the SIMs Orange issues, said end customers would have one point of contact for problems with the applications–their mobile operator.
"That is why we're pushing for NFC-enabled applications on the SIM card," she said, adding that Orange has talked to Bocking about the issue.
"There will be embedded secure elements," Bouverot said. "What we're discussing with (respect to the) BlackBerry is to make sure it will work seamlessly for customers, SIM or embedded."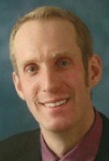 Bocking confirmed Thursday that RIM would support the single-wire protocol, or SWP, which is a standard connection between the NFC and SIM chips in NFC phones. It enables mobile operators to use their SIM cards to carry payment, ticketing and other secure applications.
"We're going to support NFC, and we're committed to our partners, partners such as Orange," he said. "We envision that the SIM will be a key part of that, and we'll make sure that is part of our offer. The key is enabling the ecosystem."
But RIM would still be able to put applications or secure data, such as ID credentials, onto the embedded secure chips, which it might own. RIM, for example, could use the chips to store encryption keys that are part of access-control applications for enterprises. Or it could even use the chips for mobile commerce.
Bocking, however, declined to say what specific applications RIM has in mind for the embedded chips, when asked by NFC Times.
"There are a lot of opportunities there, and we want to make sure we enable all the members of the ecosystem."
print $links ?>