Next Android Operating System to Support Enhancements to HCE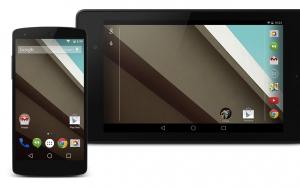 The next major Android upgrade, code-named Android L, includes changes to the way host-card emulation handles default applications for payment, according to a developer preview.
The new operating system will also enable developers to register application IDs, or AIDs–which tell Android which HCE app to talk to when a phone is tapped on a reader–later in the development process, addressing complaints from developers, according to Google. And a Google representative this past week also said the Web giant has opened HCE to "more use cases" or types of applications, mentioning transit ticketing, identity and building access. He offered few details, however.
Words:
1,400
Among Topics Covered:
Enhancements discussed by Google in HCE in planned Android upgrade
Temporary default payment apps for HCE
Recommendation in Visa's HCE Specs for setting of default applications
Routing issues for secure elements on KitKat phones: SIMalliance's argument
Google: Opening up use cases for HCE, including transit apps, though no mention of Mifare
Among companies and organizations mentioned:
Google
Visa
MasterCard Worldwide
SIMalliance
NXP Semiconductors
Sony
This is premium content from NFC Times.
© NFC Times and Forthwrite Media. NFC Times content is for individual use and cannot be copied or distributed without the express permission of the publisher.
print $links ?>