Korean and Japanese Telcos Plan Interoperable NFC Services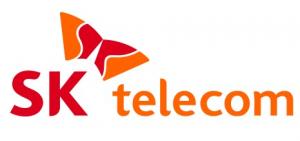 South Korea's No. 1 mobile operator SK Telecom today announced an agreement with Japan's second and third largest telcos for interoperable NFC payment and loyalty services.
The move has perhaps more symbolic value than real prospects for cross-border business over the next few years. Relatively few point-of-sale terminals in South Korea and almost none in Japan now support contactless payment or couponing from standard NFC phones. And there are other questions about how any cross-border payment and loyalty services would work.
"Japanese and Korean mobile carriers want to become a necessary component of overseas travel, including overseas payments," Red Gillen, senior analyst for U.S.-based research and consulting firm Celent, who has recently studied the Japanese and Korean contactless-mobile markets, told NFC Times. "(But) the carriers will likely charge extra for this functionality, and there won't be mass adoption anytime soon."
With the small number of NFC-enabled POS terminals "travelers wouldn't be able to use their phones for payments even if they wanted to," he said.
But the announcement is significant because it confirms the intention of South Korea's dominant telco, SK Telecom, and the two Japanese operators, KDDI and Softbank Mobile, to develop NFC and move off of the proprietary contactless-mobile standards they are using in their respective countries. It also adds to pressure on Japan's No. 1 telco, NTT DoCoMo, to shift to NFC from the proprietary FeliCa technology it has championed the past six years for Japan's large contactless-mobile payment rollout. No significant move to NFC could happen in Japan without DoCoMo adopting it, too.
And the agreement by the two smaller Japanese telcos and SK Telecom, which controls about half of South Korea's mobile market, could create more demand for standard NFC phones, spurring handset makers to introduce additional models. That could boost momentum for NFC launches elsewhere.
In the announcement, SK Telecom said the "commercial launch of NFC-compatible handsets is expected late this year." And the press release strongly indicates that the telcos are interested in phones supporting NFC's single-wire protocol standard and plan to put applications on SIM cards supporting that SWP standard.
South Korea is expected to be among the first countries to commercially launch NFC in a significant way, with SK Telecom's rival KT already having disclosed plans for a launch as early as September using high-capacity SIM cards in standard NFC phones. The KT project, which the telco recently confirmed to NFC Times is on track to launch in September, would use at least one NFC model from large South Korea-based handset maker Samsung, supporting transit-ticketing, credit card, membership and couponing applications on SIM cards.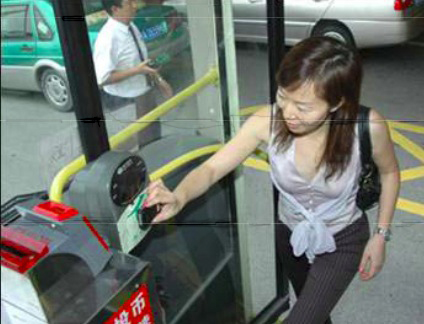 Today's announcement confirms SK Telecom is also moving off of the "combi-card" technology it has been promoting on 3G SIMs since 2007. The cards have a contactless interface to support payment, ticketing, banking, membership and other loyalty applications. The telco estimates more than 3 million of its subscribers have handsets with built-in antennas to support the dual-interface SIMs.
Like DoCoMo, SK Telecom sees a business case in generating revenue from merchant fees from contactless-mobile payment transactions. SK Telecom has bought a 49% stake in the credit card unit of Hana Financial Group for more than US$340 million. Last December, the telco's CEO, Jung Man-won, said plans called for expanding its mobile credit card payment service and launching "next-generation" payment services this year.
He made good on that promise in March, with SK Telecom announcing it was launching T Smart Pay, with its new Hana SK Card joint venture, using a Visa payWave application. At the time, the telco said it wanted to become a "global leader in the field of smart payment." The agreement with the Japanese telcos announced today is the first move in that direction.
"We hope this cooperation can become a strong springboard for boosting the overseas growth of SK Telecom's comprehensive mobile-payment service, T smart Pay, starting with the Japan market," Hong Sung-chul, executive vice president and head of SK Telecom's Service Division, said in a statement today.
The telco acknowledges the need for point-of-sale terminals supporting NFC-based payment. SK Telecom said about 25,000 terminals used for its contactless-mobile service today will also support standard NFC. But in Japan, few terminals are installed that can take NFC payment.
Funded in part by DoCoMo, merchants in Japan have installed hundreds of thousands of terminals supporting FeliCa contactless technology from Sony Corp. KDDI and Softbank, which have been forced to follow DoCoMo in the rollout of FeliCa-based wallet-phones despite lacking a business case, have been pushing for a move to NFC.
In April, KDDI announced plans for a multiapplication NFC trial using SIM cards storing, among other applications, MasterCard PayPass. It was unclear how many merchants would accept PayPass for the trial, but it is sure to be only a token number. Softbank has also held at least one NFC trial involving PayPass.
While a variety of applications are available with FeliCa, representatives from KDDI and Softbank have said they believe a move to standard NFC in Japan would encourage more Japanese consumers to use their phones for payment and other services. That could include payWave and PayPass credit purchases by Japanese subscribers outside of Japan, once NFC gets rolling. It would also reduce the high costs the two Japanese telcos pay for offering FeliCa service.
It isn't clear from today's announcement which interoperable payment applications the telcos would offer, noted Celent's Gillen. "There is the question of branding–which payment types will be supported? Visa? MasterCard? A Japanese or Korean domestic payment scheme?" While the collaboration among the telcos shows promise, there is a "lot of work to be done" before it bears fruit, he said.
Contactless-mobile payment at the point of sale has been disappointing in both Japan and South Korea. And it remains to be seen how many Korean and Japanese consumers will want to make cross-border payments or couponing when they travel.
But SK Telecom and its Japanese partners apparently see a market in the making.
print $links ?>