HID Global and Inside Contactless to Offer NFC Corporate Badges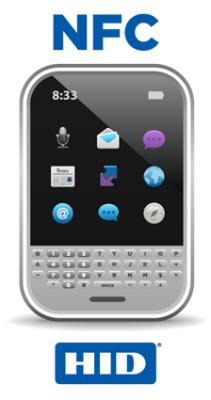 U.S.-based HID Global, a major supplier of contactless access-control cards, plans to introduce its high-end corporate ID application on NFC phones using chips from Inside Contactless, the companies announced today.
The offer, expected to be available next year, extends a partnership the two companies have had since 2001, which has seen Inside as the exclusive supplier of chips for HID's iClass corporate ID cards. Inside is updating its MicroRead NFC chip to support iClass and that could include bundling MicroRead with a secure chip for the first time.
While payment and ticketing get most of the press, some market observers predict physical-access control will be one of the top applications for NFC phones.
Users would be able to tap their mobile phones to enter their offices, homes and hotel rooms, while service providers could communicate with them over the mobile network. Related applications could enable users to access computers and networks, check out office equipment or library materials, pay for meals at campus cafeterias and print documents.
"Fortune 1000 companies and large campuses, you can imagine running this (application) on NFC phones," Tam Hulusi, HID Global's senior vice president for strategic innovation and intellectual property, told NFC Times. "The fact we're just going to emulate a dumb card isn't the end of it. It's the applications around it."
That includes being able to add security features, such as segmenting users over the mobile network when threat levels increase, he said. And HID's parent, Sweden-based Assa Abloy, a kingpin in the door-lock business, has expressed interest in putting contactless hotel and other residential keys on NFC phones, Hulusi said.
Didier Serra, Inside's executive vice president for sales and general manager for the U.S. market, said he believes demand will be high for physical-access control applications on NFC phones. Companies, for example, could load digital corporate badges onto the phones they issue to employees.
"With the emergence of smartphones, the iPhone, BlackBerry, even iPad, this (offering) is the possibility to use your handsets as another authentication factor," he told NFC Times.
All of HID's iClass cards use Inside chips, which was instrumental in the development of the technology with its PicoPass memory chip. HID's low-end and older Prox technology is more widely deployed at corporate and other campuses, however. It operates under the low-frequency 125 kHz band. Prox will not be part of the NFC offer. HID declines to release shipment figures for iClass and Prox.
Although both HID and Inside say they would be willing to license iClass technology to broaden the reach of NFC phones that could support the technology, it seems likely theirs will be an exclusive offer for some time to come after it's launched.
While iClass operates on the 13.56-MHz frequency like NFC, it often uses the longer-range ISO/IEC 15693 contactless standard. Readers operating under this so-called "vicinity-card" standard can reportedly read cards up to 1 meter away or more. Payment and ticketing use the shorter-range ISO/IEC 14443 standard, which forms the core of the current NFC technology. IClass also can support 14443.
But if the installed base of readers at corporate campuses and other organizations, such as universities, using iClass operates under 15693, it would require an NFC chip supporting 15693, which Inside has incorporated in MicroRead. Inside also said it is updating MicroRead to implement the proprietary command set and protocol that will allow it to communicate with iClass readers.
And HID will serve as a sort of an exclusive trusted service manager, delivering the iClass "virtual credentials" to secure chips in the NFC phones and managing them.
Inside does not yet supply secure chips for NFC phones, though that could change with its planned purchase of the smart card chip unit of U.S.-based Atmel Corp., scheduled to close this quarter.
Inside is also working on bundling its NFC chip with a secure chip from Germany-based Infineon Technologies into one package. Among the applications the secure chip could store is iClass, as well as bank payment. Driving the development of the bundled chip with Infineon, however, is the ability to offer transit ticketing applications supporting Mifare Classic. Infineon has a license to supply Mifare Classic-compatible chips.
But HID's Hulusi and Inside's Serra contend their mobile iClass implementation would not increase fragmentation or limit the choices of NFC phone models that corporations could use for physical-access control.
"We don't want fragmentation," Serra said. "We are pushing for opening the market. Inside is open to discussion for extension of access of this technology to other suppliers as the market is getting developed. We will be working closely with other NFC suppliers."
print $links ?>