Google Wallet Launches as Other Payment Networks Sign On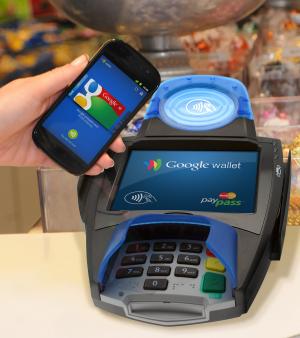 Visa, American Express and Discover Financial Services have agreed to work with Google to enable consumers to put their payment applications into future versions of the Google Wallet, which the Web giant launched today.

The announcement by Google that the three card schemes will support its wallet is not surprising, since all had indicated they would be open to working with Google on NFC payments. MasterCard Worldwide was already part of the U.S. Google Wallet launch today, along with Citigroup.
"Mobile technology is transforming how people pay for goods and services," said Jim McCarthy, global head of product at Visa Inc. in a separate announcement by Visa. "This agreement builds on Visa's strategy of enabling consumers to make mobile payments with whatever device they choose using the trusted accounts they already have."
Visa added that its goal is to make its application an option in "any digital wallet," including it's own wallet, which Visa announced earlier this year. Visa is expected to launch its digital wallet this year, enabling both online and contactless payments from both smartphones and PCs.
With the Google Wallet app that Nexus S 4G users can download, users will be able to tap their phones to pay with a Citi-issused MasterCard PayPass payment application or a Google Prepaid Card application. The prepaid application also supports PayPass. Consumers can use either application to tap to pay wherever MasterCard PayPass is accepted in the United States, which is more than 125,000 locations.
"Our goal is to make it possible for you to add all of your payment cards to Google Wallet, so you can say good-bye to even the biggest traditional wallets," said Osama Bedier, Google's vice president of payments, in an official blog post.
The Google Prepaid Card can be funded with any credit card, and the company is offering consumers a free $10 in their account if they set up the prepaid application in the wallet before the end of the year.
Google is also working with mobile carrier Sprint and processor and merchant acquirer First Data on the wallet launch. First Data also is serving as trusted service manager for the project with its technology partner SK C&C. Google has also recruited a range of merchants to participate in the wallet project, including Subway sandwich shops, Walgreens retail pharmacies and Macy's department stores, along with point-of-sale terminal and reader vendors. The merchants would support Google Offers.
But today's announcement didn't mention Google Offers, which delivers targeted coupons and other deals to subscribers. Offers is the centerpiece of Google's business model for the wallet. In a separate development, reports today said Google purchased a Germany-based offers site called DailyDeal.
Google Offers is expected to be trialed in New York and San Francisco, along with Chicago, Los Angeles and Washington, D.C. Most stores are not ready yet, though one, American Eagle Outfitters, is "up and running in some stores," a Google spokesman told NFC Times.
print $links ?>