JPMorgan Chase
We're Updating Our Profiles Section
Stay tuned for all new and updated exclusive profiles on companies and organizations involved in the ecosystem.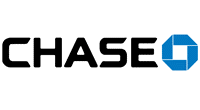 Headquarters:
United States
The largest issuer of contactless cards in the U.S. with 30 million deployed since 2005, JPMorgan Chase hasn't held an NFC trial in a while. Its last public trial with the technology ended in 2006. Chase would likely be more interested in NFC if there were phones supporting the technology on the market. But it risks falling behind its competitors, especially Citi, whose global reach has helped it to continue to pilot NFC.

Chase has been considering issuing passive contactless stickers customers can attach to the back of their phones. The stickers would come embedded with a chip packing the same "blink" contactless application the bank puts on cards. Chase conducted an internal trial of the stickers during the summer of 2009, sources have said.
And like the other banks making up the big four in the U.S.– Bank of America, Citi and Wells Fargo–Chase continues to develop network-based mobile-banking applications and some m-couponing.
Key figures:
Financial Results

2009
2008
Change
Card Services–Revenue
20,304
16,474
23%
Card Services–Net Income (loss)
(2,225)
780
---
Total Revenue
100,434
67,252
49%
Total Net Income (loss)
11,728
5,605
109%
In millions of US$
Major NFC and Contactless competitors: